I used to record my kids' funny comments all the time. In fact, I just printed an old blog book and the kids love to thumb through and find all the funny comment headers. I'm sad I don't record their comments like I used to. With 5 funny kids, it would be a full-time job to record all the funny moments we have in our house. I always think I'll remember and record them later…and we all know how that goes. But now that Hallie has a phone some of her funny comments are recorded in our text thread.
A month ago, she texted me slightly panicked because a friend at school tested positive for Covid – this was our exchange: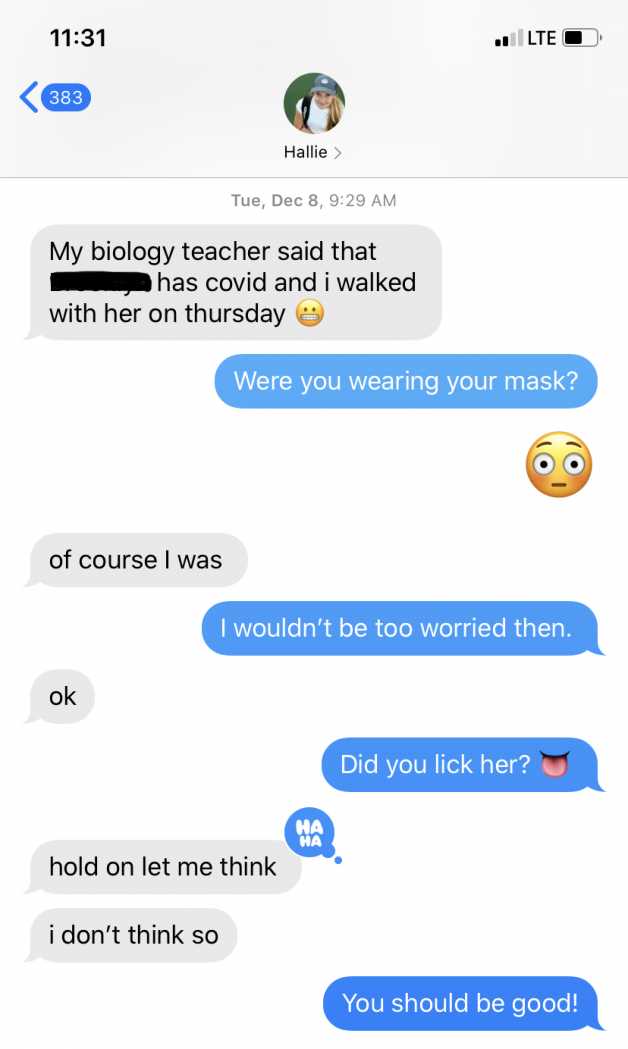 Have I mentioned lately how much I'm loving this parenting stage? It helps that they are starting to get my jokes! So many fun and rewarding moments!
Life with Fingerprints is a participant in the Amazon Services LLC Associates Program, an affiliate advertising program designed to provide a means for sites to earn advertising fees by advertising and linking to amazon.com. Visit here to see a complete disclosure statement.