When I was in college I roomed with a girl who's family shared a Christmas tradition of making gifts for one another. At the time I thought that was the coolest idea, but couldn't come up with a single thing I would be able to make a member in my family that they would actually like. Flash forward a couple years when Steve and I were married and didn't have a lot of disposable income for Christmas.
Thinking of my roommate, I resorted to the idea of making something, and racked my brain for something I could do for Steve, and then the perfect idea hit me, I typed up his missionary journal and digitized his mission pictures and made a movie out of them. We then had Hallie right before that same Christmas and I wanted to make her something as well…and so the tradition started. For the first years I guess it was coincidence I made something, but after four years I will unofficially call it a tradition, and I love the idea of making gifts. It doesn't have to be anything big, or magnificent, but just to spend a little love on a project for someone that means the world to me.
So this year with three people to make for, I started early. Although I've done it for Steve each year, it's getting harder and harder to think of "home-made/gifts made with love" that I can give him. He just might get axed in years to come! 🙂 But this year…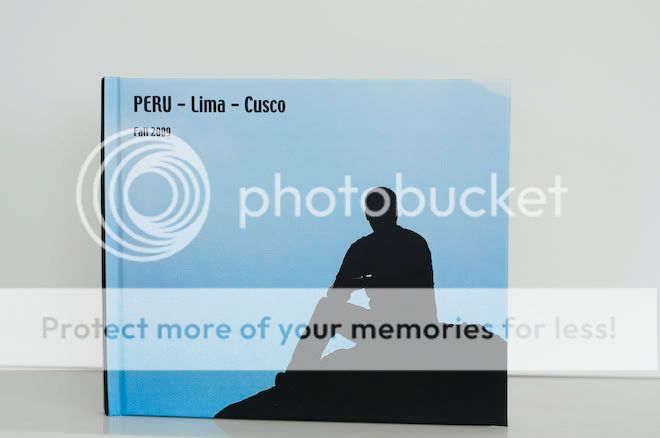 He got a 140 page book of all our pictures from Peru. (Of course this was also I wonderful gift for me as well!)
I made Hallie a fun little diaper bag, a changing pad and cloth wipes to go in a little case.


I also reprinted a book that I had previously made for Hallie which gets a lot of wear and tear, perhaps something we reprint every two years!


Hunter's gift was my favorite this year, and also the most time consuming. I wanted to buy him some large foam blocks to build with and knock down. Of course they were far more expensive than any one year old should receive for Christmas, so I set out to make a set instead, and I love them.


This is from set of 15 blocks. What's fun is Hallie plays with them as well.

Hunter also received a blanket, and a face blanket. He is such a blanket man.


He carries these things around all the time. Which consequently means I'm always washing blankets!
As for as our Christmas morning went, it was great. We love being in our home on Christmas morning. There is something quite magical about it. We had Kaytlin with us to share in the memories which was even better.

Hallie's main gift was a huge hit. I found a playhouse on craigslist and it was just perfect for her, and surprisingly Hunter as well. A gift that weeks later she uses daily.
Steve so kindly purchased an iphone for me and surprised me with it on our anniversary in Chicago. He knows me so well. We had talked about it for awhile, and just hadn't done anything about it. I love it. Love, love, love it. It makes my life easier, it really does. I love him for understanding me so well!
After all the hard work of preparing for Christmas, within 2.5 hours, it's all done. And it's evident by huge piles of trash around the living room and toys and pieces of toys scattered everywhere. And at the end of the morning madness. I sat on the couch somewhat saddened. I wasn't ready for it to be over, and that's when it hit me that not once during the season did I sit by the light of the tree and marvel at the glory of it. I was bummed. I vowed to start and finish all projects by Dec 1 next year so I can enjoy the month a little more.


We had a wonderful morning feeling so blessed with health, love, family and friends. We had an amazing ham dinner with friends that night and late that night picked my dad up from the airport…and then the bathroom remodel began…