About this time every year, we have friends that make their departure from Wisconsin as they start their residency or graduate from residency. They head east, they head west, they head south, they head home. But they all leave. It kills us every friends leave. It doesn't get easier although now we know what to expect and have experienced it for years. This year, we lost 14 families. We lost some good friends, and some great people. So there had to be a party. Our friend Leslie (who always throws a fantastic party) took charge and planned an awesome "Wisconsin" themed party.

We ate brats and had a keg of Sprechers Root Beer. Oh, and large cream puffs for desert. Just the way they do it at the fair!
There was a hay ride which the kids couldn't get enough of, and Jared was kind enough to just keep pulling them around.(Yes those are real cowboy boots!)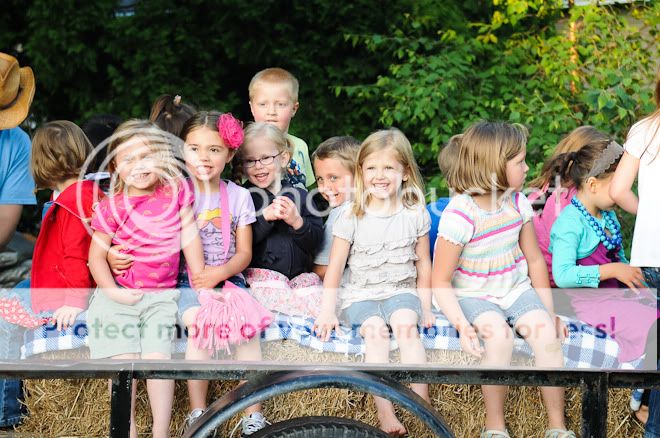 We had a drawing for Wisconsin/Packers paraphernalia. Yes, I won a Wisconsin Badger blanket. But I had the option of getting the Wisconsin snuggie – I was feeling generous and let my friend Tiffany have the snuggie, she really wanted it!

There was good food. Good friends. Good times.
So to all our friends who've moved on. We miss you. We really do. Our children talk about you often. We're so glad we were able to have a farewell party in your honor. Good Luck!