We had quite the crowd on Christmas morning…Steve's sister and her family of six kids, another sister with two kids, another sister, my sister, and Steve's parents. C-R-A-Z-Y!!! The room was packed to the brim with presents for essentially 6 separate "families".
Our kids are still at the age where they don't require, or expect a whole lot which is awesom. We've really downplayed the whole santa gig and the kids realize that only their stocking is from Santa. And in it they find very basic things. That way all the really cool presents we get the credit for. I don't want some imaginary fat man stealing my thunder!!


Hallie's list for Christmas included a toothbrush, toothpaste, candy and a pillow pet. We were able to give her all those wishes! Hunter is too young to understand if you ask for things you just might get them, but was still happy about his loot.
Hallie's favorite gift: Unicorn pillow pet (which is the last time I allow Steve to pick up a gift for me…a unicorn?? They have dog, bee, bear, ladybug…and he comes home with the purple unicorn??)
Hunter's favorite gift: The $3 thomas the train engine and the Melissa and Doug Mail Box (which was quickly confiscated as it became the source of contention for too many children!)

Seeing as though our traditional Thanksgiving breakfast never took place, I wasn't about to let our Christmas breakfast go. We had some delicious buttermilk waffles (with our new fancy waffle maker) with strawberries, whipped cream and the most delicious buttermilk syrup which tastes more like candy! We supplemented with scrambled eggs, sausage, monkey bread and fresh from the tree orange juice. Just thinking about it makes my mouth water.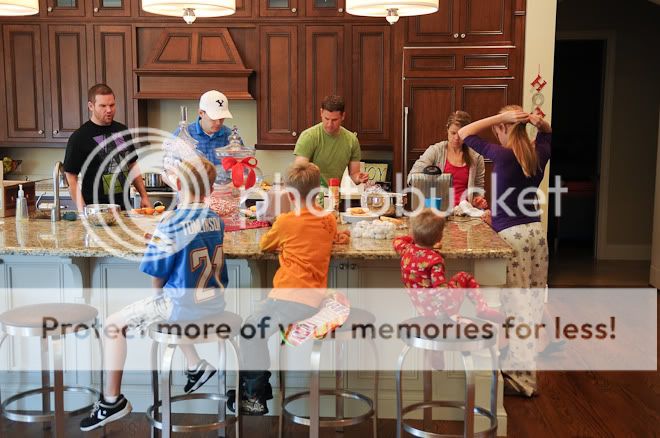 Breakfast was followed by a trip to the neighbors skate park to test out the cousin's new skateboards. It was beautiful outside and there was just something peaceful about enjoying the nice Christmas morning watching the kids skate around on a full belly!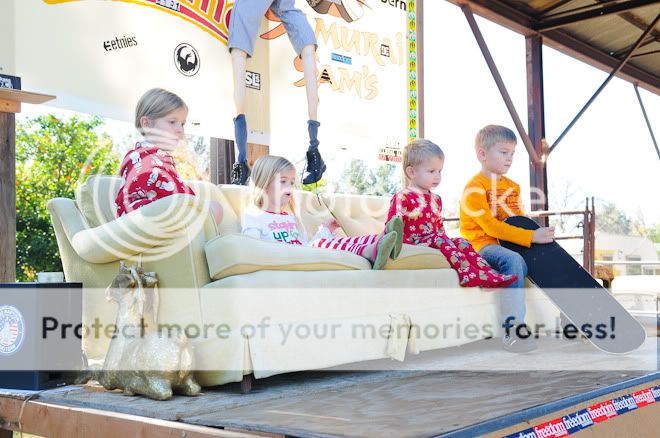 We rested for a short amount of time in the afternoon before it was on to yet another party. Steve's parents hosted the Christmas evening buffet and all but two of Steve's siblings were in attendance as well as a few cousins and their families, an aunt and uncle and my sister. We again stuffed ourselves silly and wondered at the end of the night why we didn't feel very well. But it was all too good to pass up.
It was an awesome Christmas.