You make lemonade.
But when there is a lemon tree in the backyard overflowing with lemons, you let them fall to the ground and let the kids throw them around as if they were balls. You cut them up and put them in the garbage disposal to make the kitchen smell good. You squeeze them and store the juice in the freezer. But we've yet to make lemonade!
We decided to go out one afternoon and pick up all the lemons that had fallen to the ground. And there was a lot of them! The kids had a good time…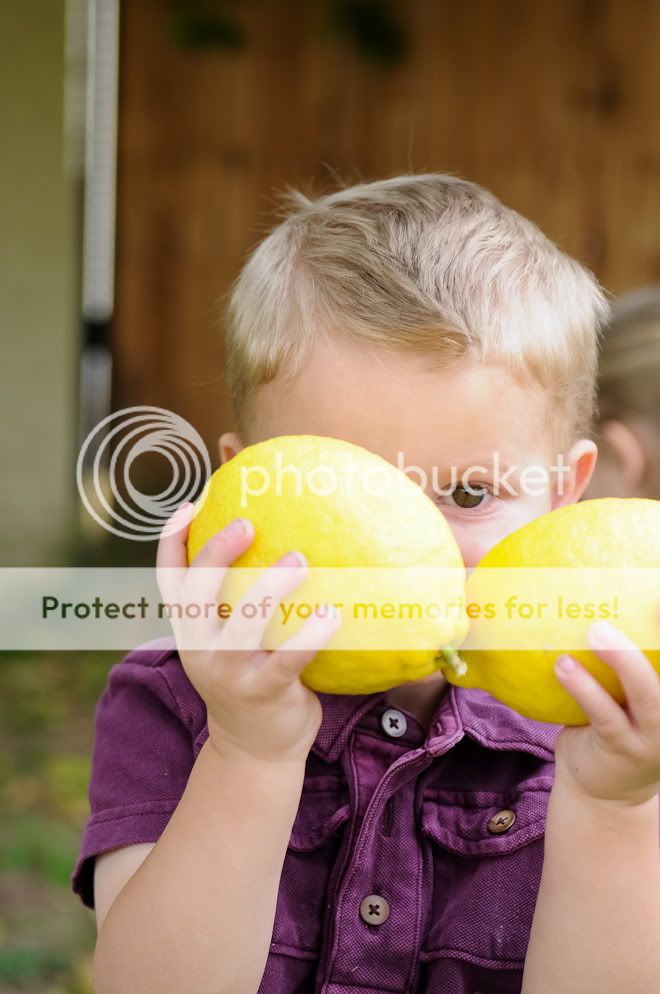 By the time we'd picked them all up, Hunter was insistent that he get to eat one. I tried talking him out of it, but he threw a monster fit. So I gave in. He took one bite, and gave the best puckered face I'd seen in a long time. He then took a napkin and started wiping his tongue, while repeating multiple times, "It hurts, it hurts!"
It was one of the highlights of the day!