Steve's old elementary school and his nieces and nephews current elementary school had their annual school carnival. So we supported the school by purchasing some tickets (it is only 5 houses away!) and we had a good time. We were surrounded by family members and cousins and the kids couldn't get enough.
We ate some dinner, played on the bounce houses, participated in some carnival games and won penny prizes. Every kids dream!
Of course, we couldn't leave the carnival without an oversized bag of kettle corn for me, as well as a couple bags of cotton candy, again, one of my favorites. I'm not sure why I even attempt cotton candy knowing the kids will make royal messes, but I love it.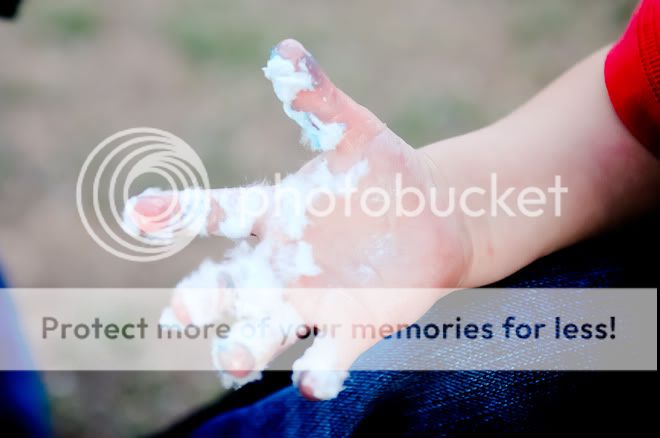 We then walked home with Steve's brother and his family where the fun continued and the kids/cousins continued to consume large amounts of sweets and try out every toy they won.
For being a local school carnival we had a great time!