With Hunter we bought the "Bumbo" seat.


It was a little pricey for what it was but I had many friends swear by it, so we took their word and made the purchase. It lived up to all of the recommendations and Hunter loved it. I made sure to pull it out of storage when I came across it several months ago. I started putting Bennett in it at 3 months…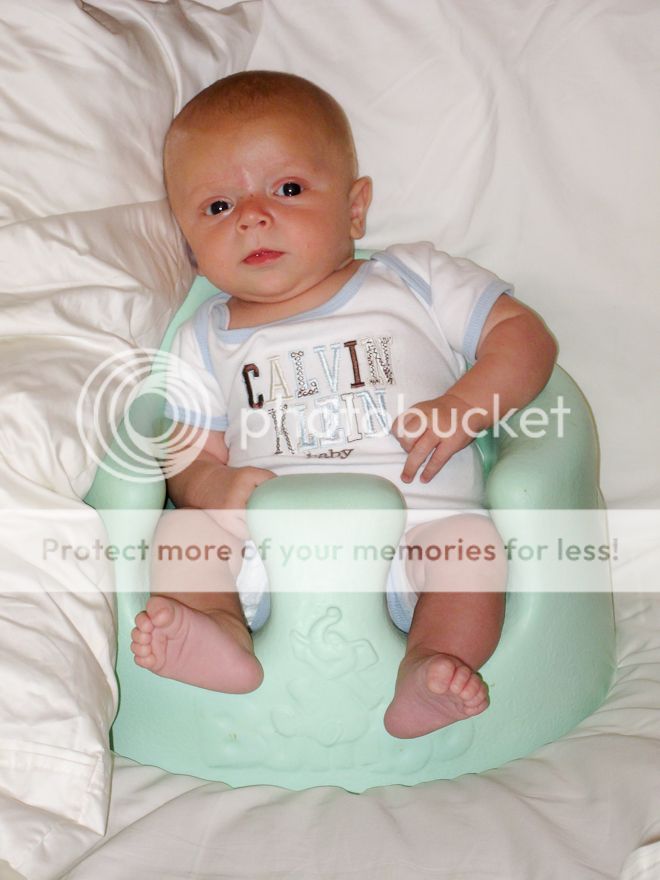 We had to prop him up with pillows- but he loved it none the less. This thing is my best friend. I keep it in the kitchen area and he sits as I cook dinner. I bring it in the office and he sits atop the desk, I take it outside and he watches the kids ride their bikes round and round, I bring it into the laundry room and he talks to me while I fold. Now that he's started eating, I put the tray on it and it serves as the easiest to clean high chair. Very versatile, which is why I love it, and Mr. B seems to love it as well.


I love the curled toes!