It was exactly one year ago that we embarked on quite possibly the most stressful few months of our marriage. Living in a home during a large scale remodel is not for the faint of heart and is not recommended for many!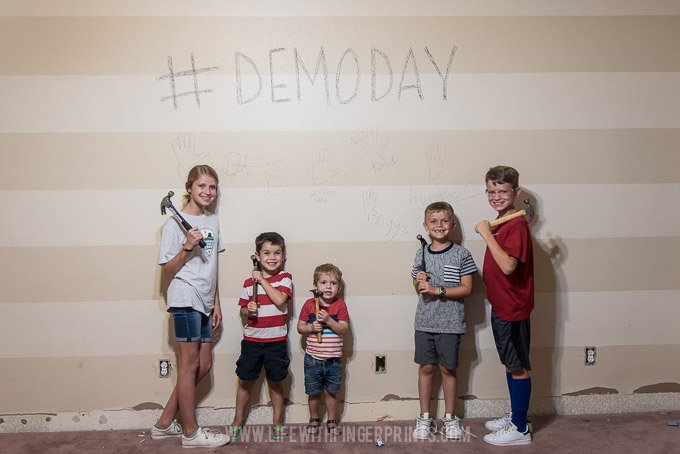 However, this particular day we were full of excitement. We had dreamed of this day since we first walked this home and we were finally ready to take the plunge. We had in our minds what it was going to take and we had prepped ourselves for what was ahead. Or so we thought. I now believe you can't ever fully prepare yourself for living in a construction zone…ever.
And here we sit a year later and we're still chipping away at projects. That's what happens when you do the finish work. It lingers and it takes a lot of time. And at some point you stop seeing the little projects everywhere that need to be finished!
I see these instagram stories of complete DIY kitchen makeovers in two weeks and somehow they maintain their beautiful manicured nails in the process. That was far from our truth! In fact I'm not sure my cuticles will ever recover from the drywall and brick fireplace destruction we took on.
But somehow we lived to tell about it…barely. I like to compare a home remodel project to having a baby. Eventually we'll forget about it to the point that we'll consider renovating something else. But not now. Still too soon! It's a good thing we absolutely love the space we have created.