14-year-olds celebrate birthdays a little different from 6-year-olds – there were no birthday crowns being worn all day to inform everyone it's your birthday.
Hallie's birthday started bright and early before school with a trip to Dutch Brothers for smoothies with friends. Hallie would've preferred to ditch school and hang with these girls all day but that plan wasn't on the table.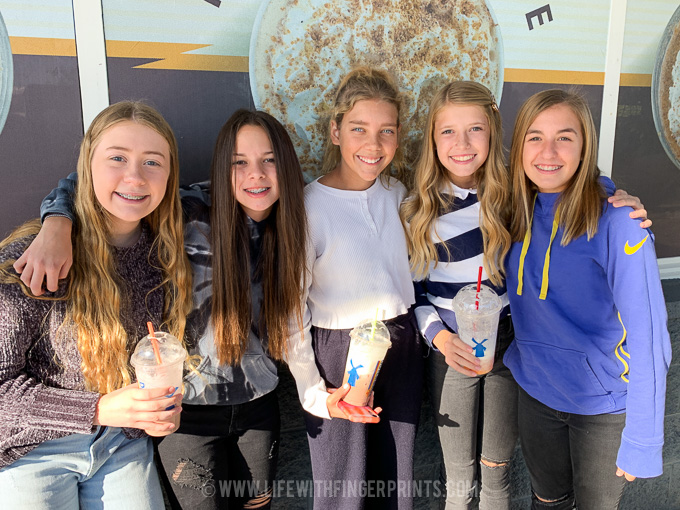 Steve did pick her up for lunch at In-n-Out, which is much cooler than having your parents come to junior high lunch. Less attention is what she was going for!
She opened presents before heading to tennis for the night.
We ended the night at Soda Shop for a special birthday drink and a rousing game of Jenga – doesn't get better than that!