Although our kids are getting older – this is one tradition that not even the older kids are willing to let go of. Bass Pro has mastered Santa's workshop and they love to go and play with all the toys they have set up.
Briggs asked for loooooots of gum.
Cannon asked Santa for cotton candy maker – a kid after my own heart!
Bennett asked for a ginormous lego set.
The older kids were okay with a group photo with Santa but that's as close as they were willing to get!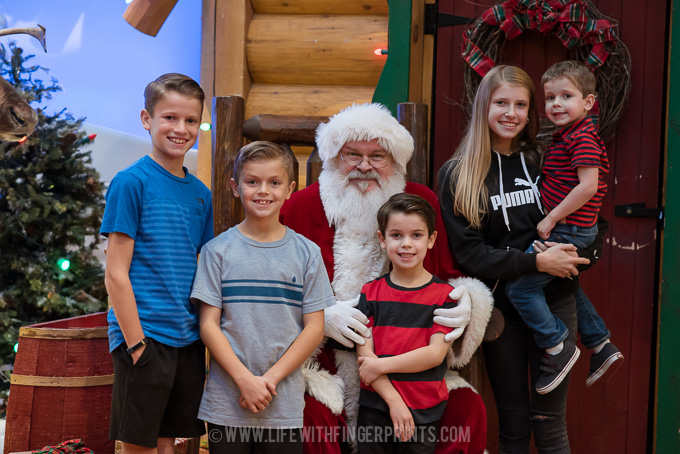 Briggs was so excited and enamored with the man in the red suit. Cannon was equally excited but a little more nervous. Bennett was excited but skeptical.
As Steve pointed out just a few weeks ago – we are living in our golden years and nothing makes us realize that more than Christmas time when the energy and excitement is palpable. I'm sure these are the years we will look back and remember so fondly. There is magic in the air!