We started our Thanksgiving break with flu shots for the whole family! Some were braver than other, but my lips are sealed! We're hoping this helps even just a little bit in the fight against this year's flu bug that is already taken Arizona by storm – 300% more cases confirmed than this time last year.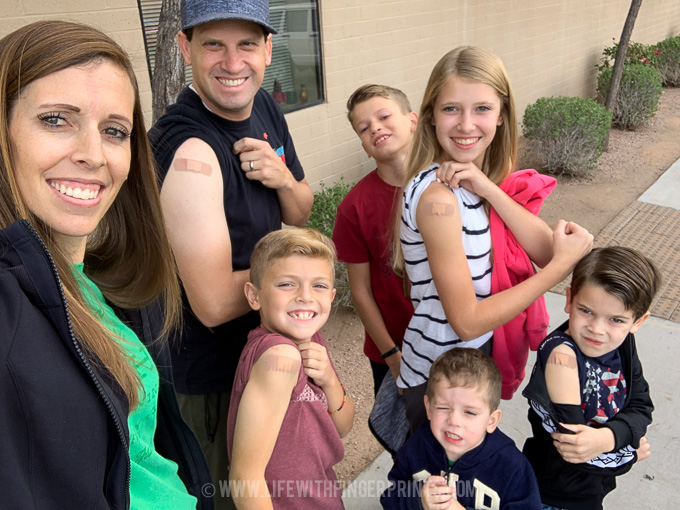 Thanksgiving break largely revolved around the Gilbert Turkey Trot – all the prep and then of course the actual race.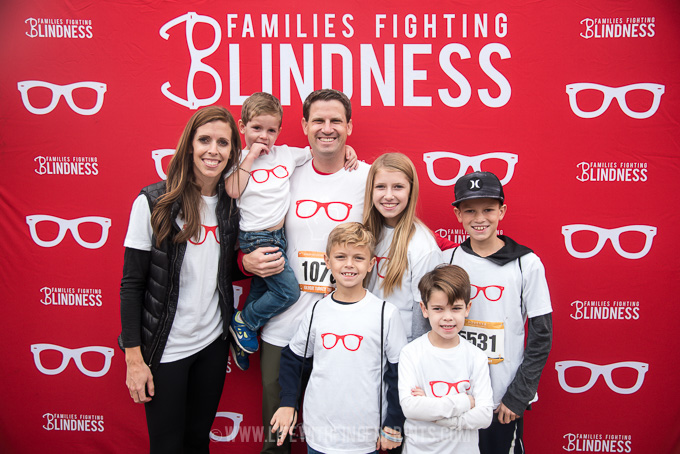 Steve's brother hosted the family this year, a beautiful and intimate gathering of 62 people. 🙂 It really isn't as chaotic and crazy as it sounds. Everyone brings food and family came over the day before to help set everything up. They have an ideal home to host such a gathering.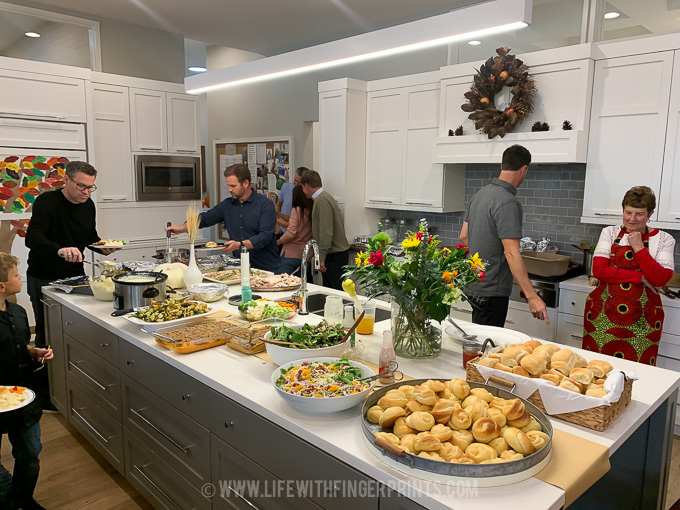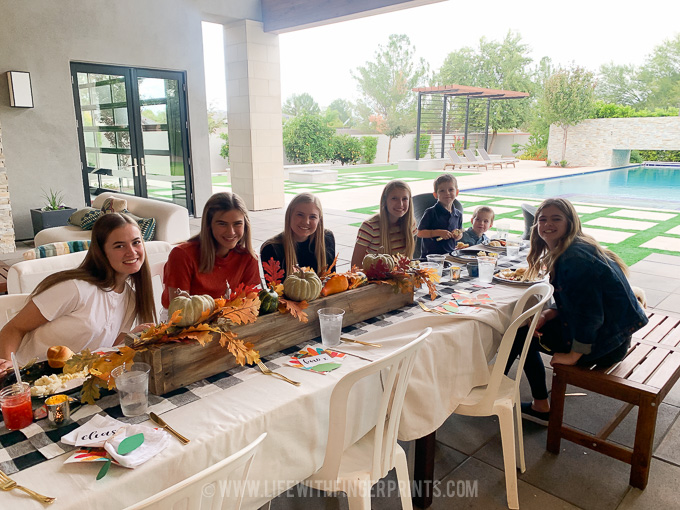 Its been a while since the whole gang has been together.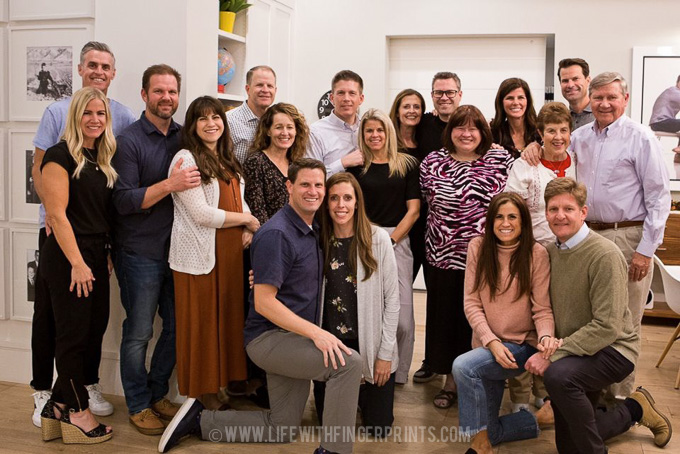 Sometimes in group pictures its hard to tell who is an original member of the family – here's all nine of them. (and Annie on the far right was a trooper – she had a baby just days before but wasn't about to miss out on the fun!)
Before the rain decided to make an appearance all the cousins enjoyed a friendly, yet rather competitive gave of wiffle ball. Young and old – they were all out there swinging for the fences.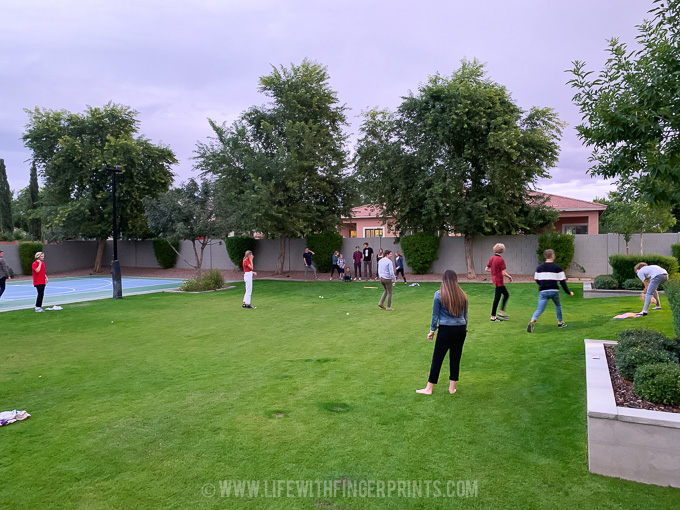 After Thanksgiving day, we all kind of crashed in some regards. A lot of naps and sleeping kids (and adults!)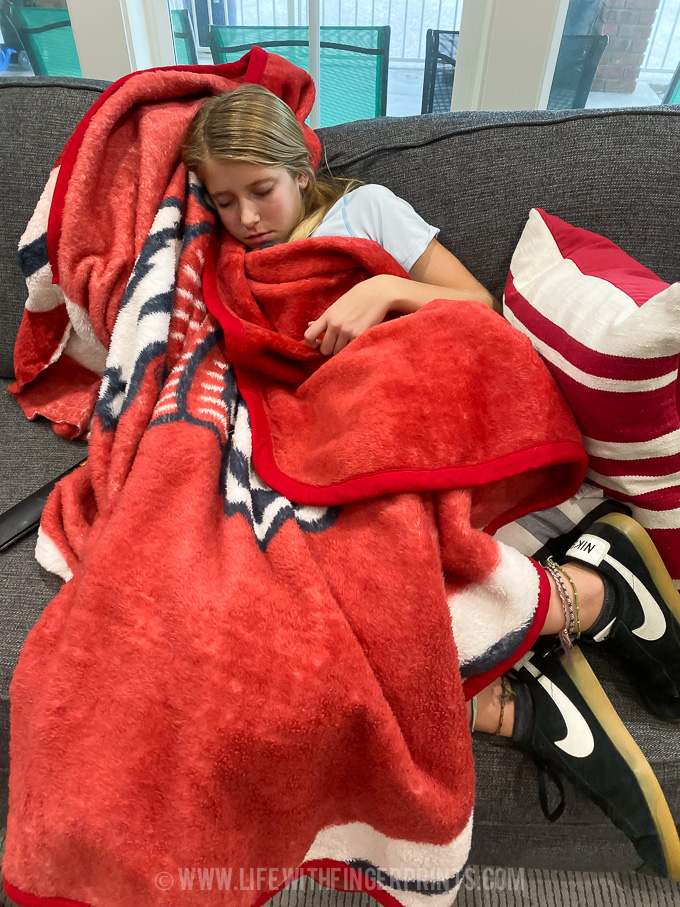 We got some time with Bob and Virginia over Thai food before they flew out on Friday.
Hunter arranged a turkey bowl with his friends and his fun was cut short when he caught Bennett's head to his eye.
Saturday night we gathered as many siblings as we could and went to the final ASU game of the season. We started the season sweating to death in 110 degrees. We ended the season bundled up (layers upon layers and then blankets thrown on top) when it was 46 degrees out – we had a cold front move in and it was a late night game. Despite the cold (I had no idea they served hot chocolate in this stadium) we had a great time.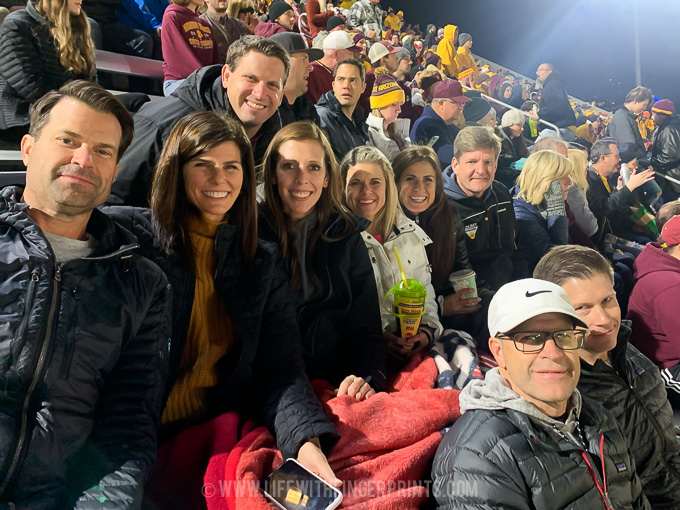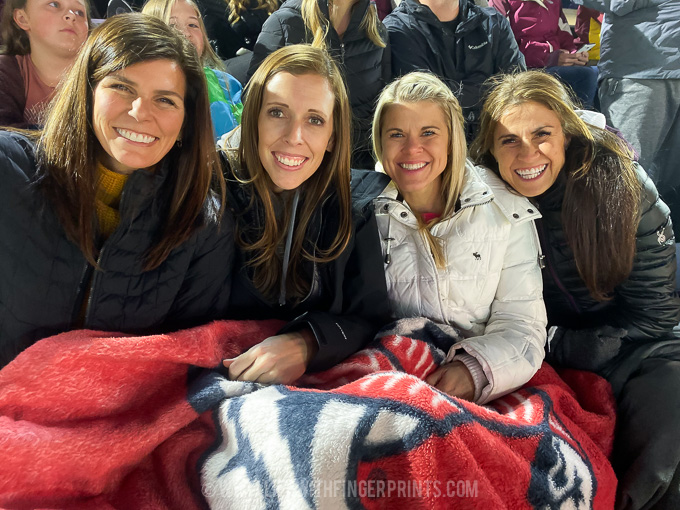 We ended the break by pulling out all the Christmas boxes and blanketing our home with green and red and more glitter than my vacuum knows how to pick up.
And then we blinked and it seems like Christmas is already here. That's what happens when Thanksgiving is so late in November!