Steve and I talked before Christmas and we knew that this was going to be Christmas to remember – not because the gifts that we were giving – but because of the ages of our kids. They are all at such fun ages and really have such low expectations that we knew it was going to be a fun year. We keep wondering how much longer we have where kids believe in the magic and they are requesting crazy expensive gifts!
They gave us some great reactions – and it was even more fun to watch them excited for each other's gifts.
We got this reaction from Green Bay Packers socks. Throw that "G" on anything and he would be over the moon!
Bennett is the best on Christmas because he is overly excited about everything. He asked for a lego set and we delivered. He would've been happy if the day ended right there.
We hid Hallie's present under her bed and she couldn't imagine anything being underneath her bed because they had all been hanging out in her room since the wee hours of the morning and they didn't notice anything. That's we call parent magic!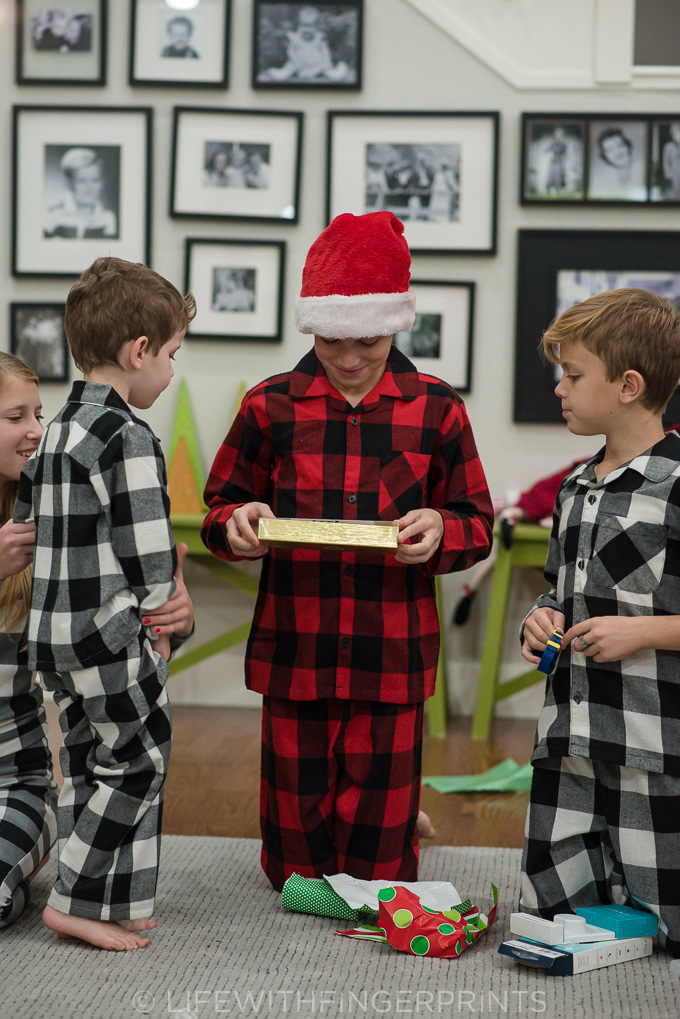 Bennett opened a gift and was so excited. And then we teased him and told him it was just the box and then he proceeded to tearing open the box and was excited all over again when he realized he really did get it!
The kids did homemade or regifted gifts to eachother. Briggs drew pictures for Cannon and a note that says "I love you". Cannon thought he one the jackpot and Briggs was elated to give it!
We open gifts one at a time and I love how everyone tends to hover over the person opening gifts.
I asked for a comfy for a Christmas. Its basically an oversized hooded sweatshirt with sherpa lining. I think Steve got it for me to be funny – the jokes on him because I love it and wear it every day!!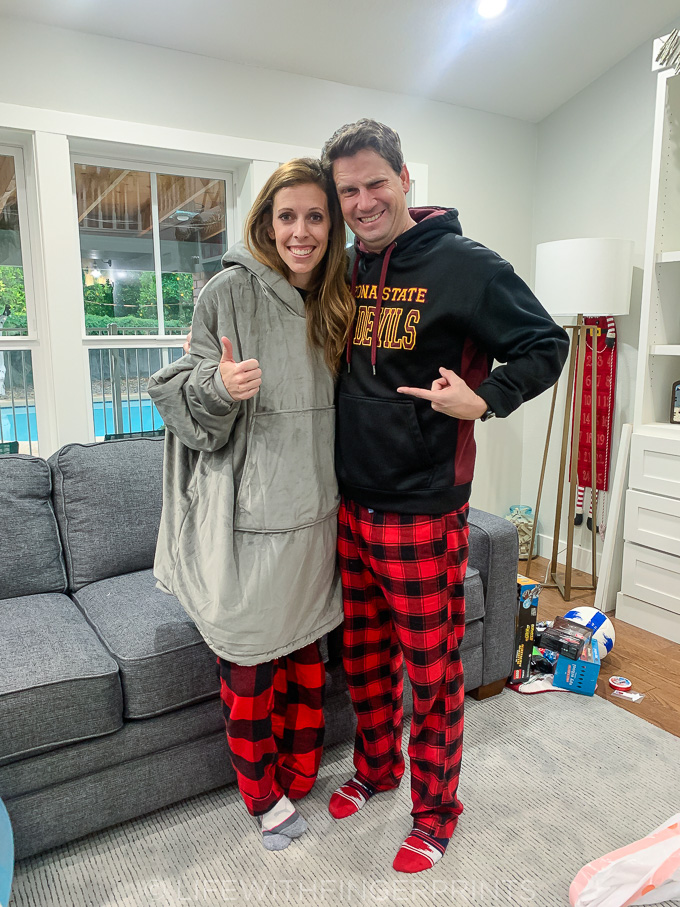 My parents gave Hunter and Bennett matching rubberband guns. When they realized they were the same shape, they opened them together and rushed to see who could open it first.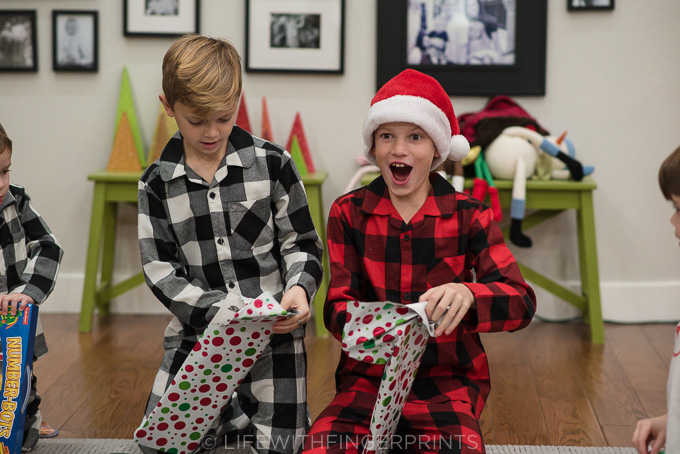 I've been working with Hallie on a special idea she had for Steve. She watercolored a picture of Jesus Christ for him and she worked so hard on it. She started back in October and made several drafts before finishing this version. Steve was in tears. Hallie was in tears. She nailed it.
Cannon and I were excited for our new cotton candy machine. This has been a long time coming. I have asked for one for years and Cannon has been asking for over a year. I know I seem like a 10 year old by liking cotton candy – but I love it! And we are all excited.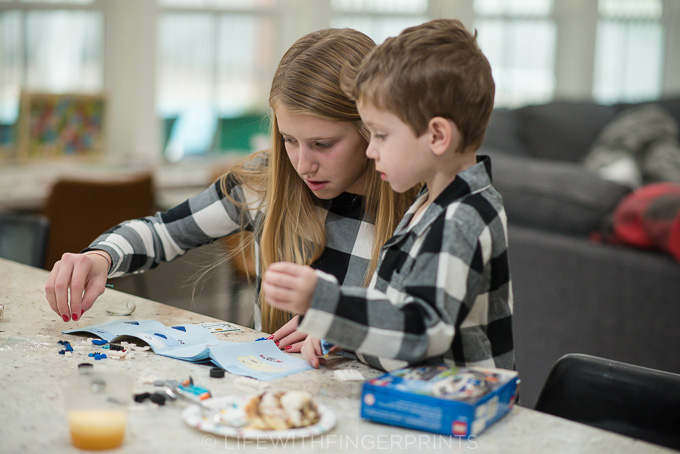 We had friends stop by for just long enough to play with some new toys.
Hunter and Hallie both got long boards and as soon as the rare Christmas morning rain stopped, they were outside trying out their new rides.
And how could we not spend Christmas afternoon trying out new flavors of cotton candy?! We made bags full and took it over to Steve's family gathering. It was gone in no time. 🙂
Christmas exceeded all of our expectations. It was good down to the very last minute (and bag of cotton candy!) I would replay this day over and over again if I could. Instead, we'll bottle up these pictures and videos as a memory and hopefully years from now they will spark some of the emotion we felt spending Christmas together as a family in 2019.