Cannon, my kindergartener, was the only one who needed a Valentine's box this year. I'm starting to wonder if it's always been that way and Hallie just always told me she needed to make a box – because she made one every year and my boys don't seem to "need" one every year!
Cannon and I scrolled through pinterest for a few minutes and he quickly narrowed down his box ideas to three: A Dr. Seuss hat, a USPS mailbox or a robot. For whatever reason, the Dr. Seuss hat won out and like many year's past the trusty oatmeal container came to the rescue. I wish I could see all the Valentine's boxes people have come up with using an oatmeal canister. I know we have used the canister for Valentine's at least 4 times over the years.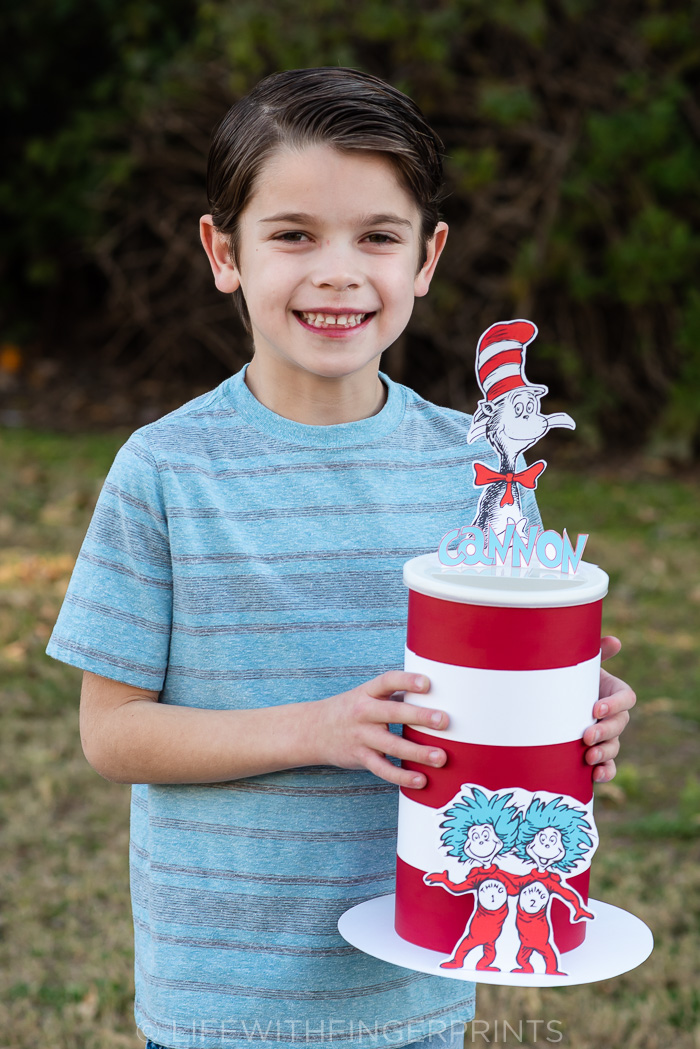 On the scale of difficult boxes we've created – this was one of the easiest. Cannon taped cardstock around the canister to create the stripes. We printed off his name and the two characters and they just had to be cut out and taped on. Tape projects are the best because you don't have to wait for anything to dry. And he can reuse it in two weeks when they celebrate Dr. Seuss' birthday at school!