May parents were supposed to come visit back in November. But my dad's recent heart surgery and Cannon's sickness (which ended up spreading to the rest of the family) thwarted our plans.
The blow of them not coming was somewhat softened knowing they were coming in January for Hunter's priesthood ordination. And I worked so hard the week before they came to keep everyone healthy and strong – we didn't have so much as a runny nose before they came!
My dad is still in recovery mode so as much as I wanted to bust out a project, he was still restricted to only lifting 8 lbs which isn't much when I was looking at my project list.
Instead of projects, we focused on the kids and all their various activities – with 5 kids its enough to keep you busy.
Hunter had a busy soccer week. A game on Saturday and two scrimmages that we were able to attend. I grew up in a soccer driven home and my dad coached for years. Its fun to have another generation picking up the sport and to see my dad's excitement about it – took me back to my years of playing.
We watched Hallie's practice and took her shopping. There was books to be read, games to be played and sports to be watched (both in person on some great games on TV).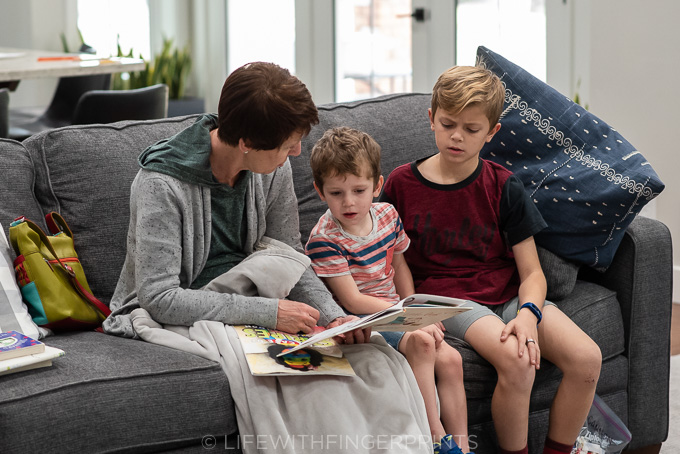 We took daily walks and enjoyed January in Arizona – its a great time for Idahoans to defrost a little. My mom sat on the back porch almost every afternoon soaking in the sun.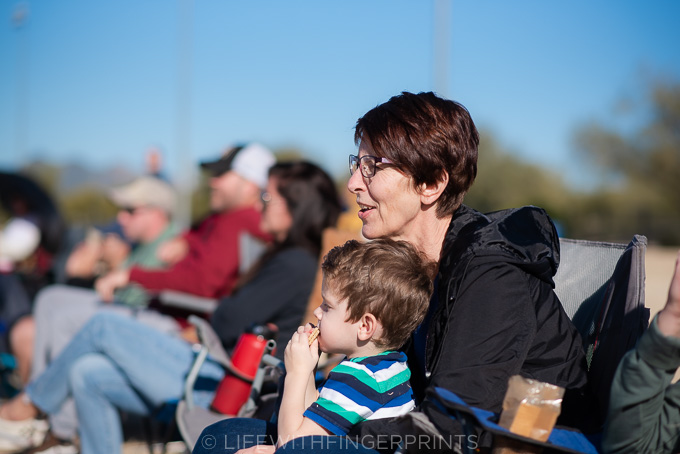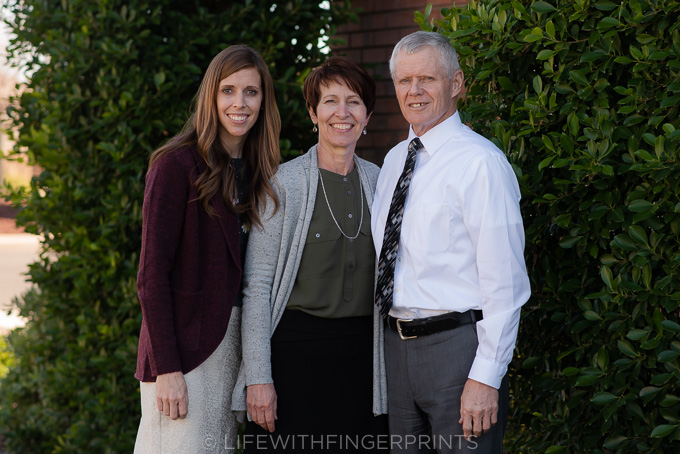 I think a week with us is always a little reminder of what their life used to be like as they were raising their family of 5 kids!