Pools are a lot of work. At least our pool is a lot of work – probably because it's old and needs new components – but even people we know with new pools claim they're a lot of work. They just tend to be a little high maintenance.
And every time Steve is frustrated with trying to keep it clean, he vows to fill in the pool. He's not convinced the kids use it enough to warrant all the work. I beg to differ and these kids spend a lot of time out there.
What's funny is when we were looking at houses originally, a pool was very low on my list and one of the highest priorities on Steve's list. The tables have turned and I can't imagine getting rid of it. The sounds of the pool (the giggling, splashing, joyful screams) are one of those things I wish I could just bottle up. A sound I'm sure I'll forget too soon.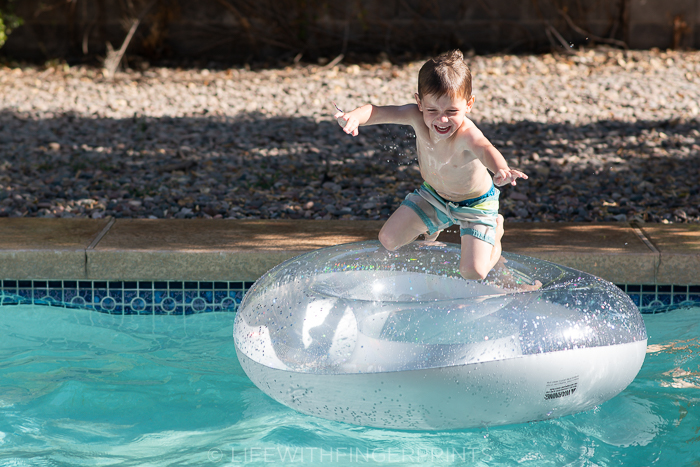 Oddly enough, Bennett has escaped any photos in the pool lately, that will soon change! 🙂