It's hard to remember what life was like pre-corona. But then I come across pictures like this and a flood of memories comes back. Hunter went to science camp with his school back in March. They were gone the few days before the school shut down for spring break. They never returned to school. Hunter had no idea he was living his best life with his friends. The day after this we left for spring break and days after we returned home everything shut down and wouldn't see his best friends for over two months.
These pictures are bitter sweet for that reason. I've been sitting on them all this time, hoping Hunter might make an appearance and share his experience. But after 5 months, it's time to get them posted.
Life pre-corona. Where you could jam 100 kids on a bus and no one thought otherwise. You could bunk it up with your friends and there were no masks. You could learn in person.
I went to the parent information meeting for this back in January. I sheepishly returned home and informed Steve that I had signed him up as a potential chaperone, but they were not going to be able to take everyone that signed up. He was less than pleased. I don't think many are jumping out of their seats to take off work to go chaperone a school field trip. As luck would have it, he was chosen to go along with several of Hunter's friends dads.
Hunter was so excited leading up to it – his teacher did a great job of prepping them and building the anticipation.
Steve was far more jazzed about the experience when he showed up the first day and realized it was the very same camp he attended when he was in elementary school – and all the memories came flooding back! They were all smiles the whole trip.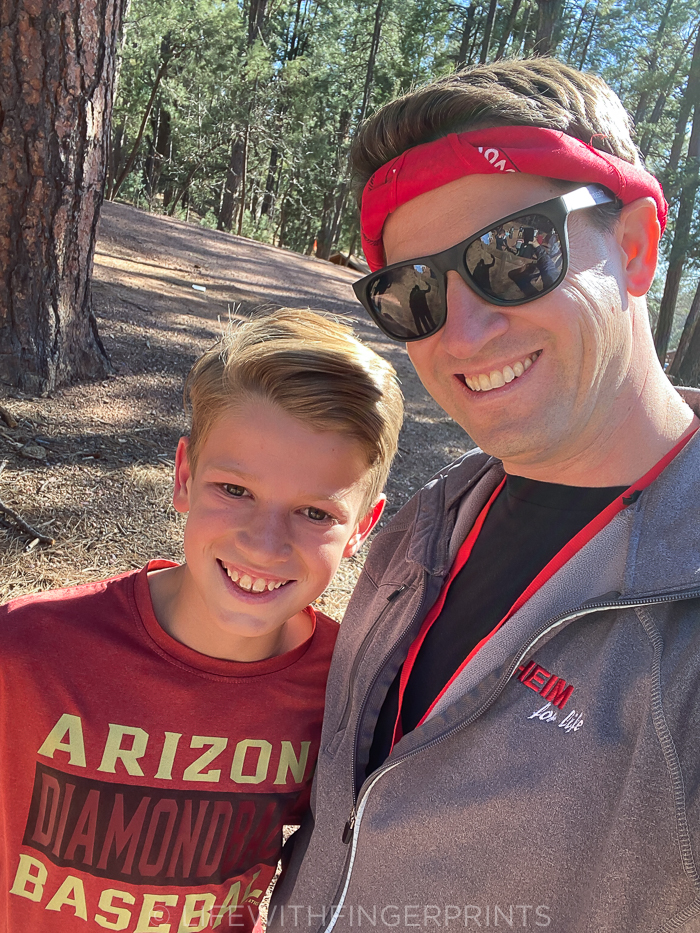 In the end, I'm not sure who had more fun, Steve or Hunter. Picking up Hunter from the bus and hearing him with all his buddies recount all their favorite moments was the best. At times they were laughing so hard it was hard to make out what the story was actually about. They told of jokes and skits and songs and activities. Hunter's eyes told me everything I needed to know – it had been better than anything he was expecting. Having his dad there with him was icing on the cake.