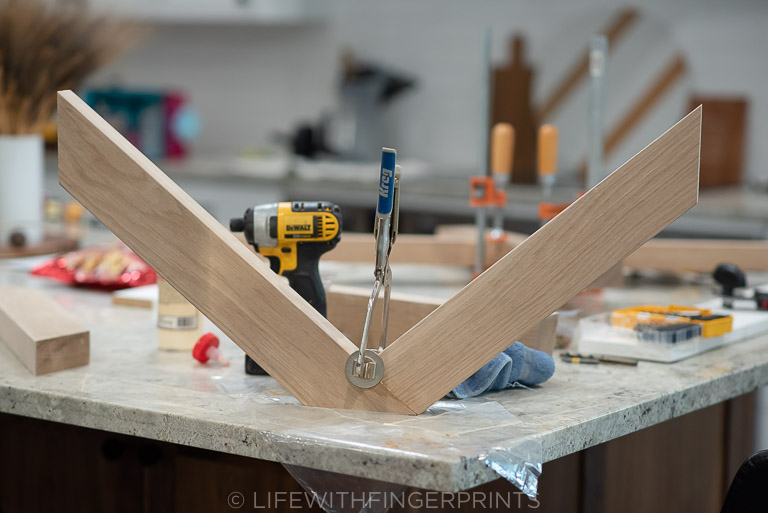 I can't remember when I purchased this wood – probably mid-September. And it sat on on my bedroom floor for a couple weeks (it was still too hot in the garage and I didn't want to damage the wood). Here we are almost two months later and I'm still working away on it!
The rate I get building projects done these days is disheartening! I clearly have other priorities right now so I just fit it in when I can.
Sometimes my projects are contained outside and sometimes I need a nice large level surface so my kitchen island becomes a work table. This is what my kitchen island looked like today. I was glueing and clamping and screwing and stain testing.
One day this relatively simple end table will come to life. Until then, I have pieces of it all over my kitchen and patio!