The caboose is officially 5-years-old and our "baby" is hardly a baby anymore which is reason to celebrate!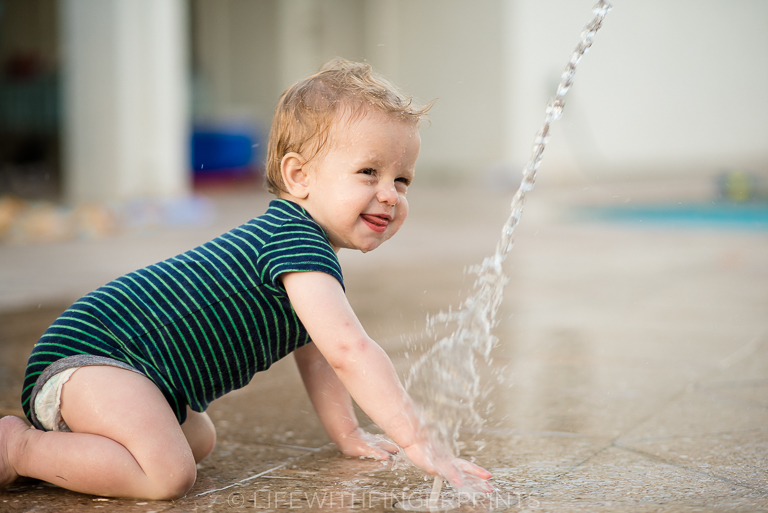 Here's a snapshot at 5-years-old:
He loves Hallie – he looks forward to any and all time he gets with her – and she is so good to him.
He has realized the power of the Amazon Alexa. I hear him asking questions all the time. How many days until March 2nd? How cold is it outside? How do you spell banana?
He has some friends in the neighborhood and the day is not complete if he's not asking to play with them multiple times a day.
After Christmas we started weaning him off of daily naps – we figured he was getting old enough to not have a nap schedule rule our day. All of my kids have been late nappers, except Hunter.
He gets dressed all by himself every day and he usually puts on the same clothes he wore the day before. He's efficient!
He's a little reader and is almost at the 300 mark for his preschool.
His favorite toy his is 3 wheel globber scooter that he's had forever. He has put a lot of miles around the neighborhood on that thing.
His favorite accessory is zip up hoodie. It doesn't matter how cold it is outside, he's always searching for a hoodie to throw on.
He makes his bed relatively well and it includes a nice tower of beanie boo stuffed animals that he has collected from his siblings.
He asked for an RV for his birthday. He dreams big.
Time is hard for kids and right now for him everything is measured by when he goes to kindergarten. Can he be in a different car seat when he goes to kindergarten? Can he share a room with Cannon when he goes to kindergarten? Will this shirt fit him when he goes to kindergarten?
He has an exciting year ahead of him – which means an exciting year for all of us!
Happy birthday!