Hallie has moved on to tennis, but we've got to give basketball is well deserved space. Her season ended up being a roller coaster of emotions, especially after they thought it was cancelled (here).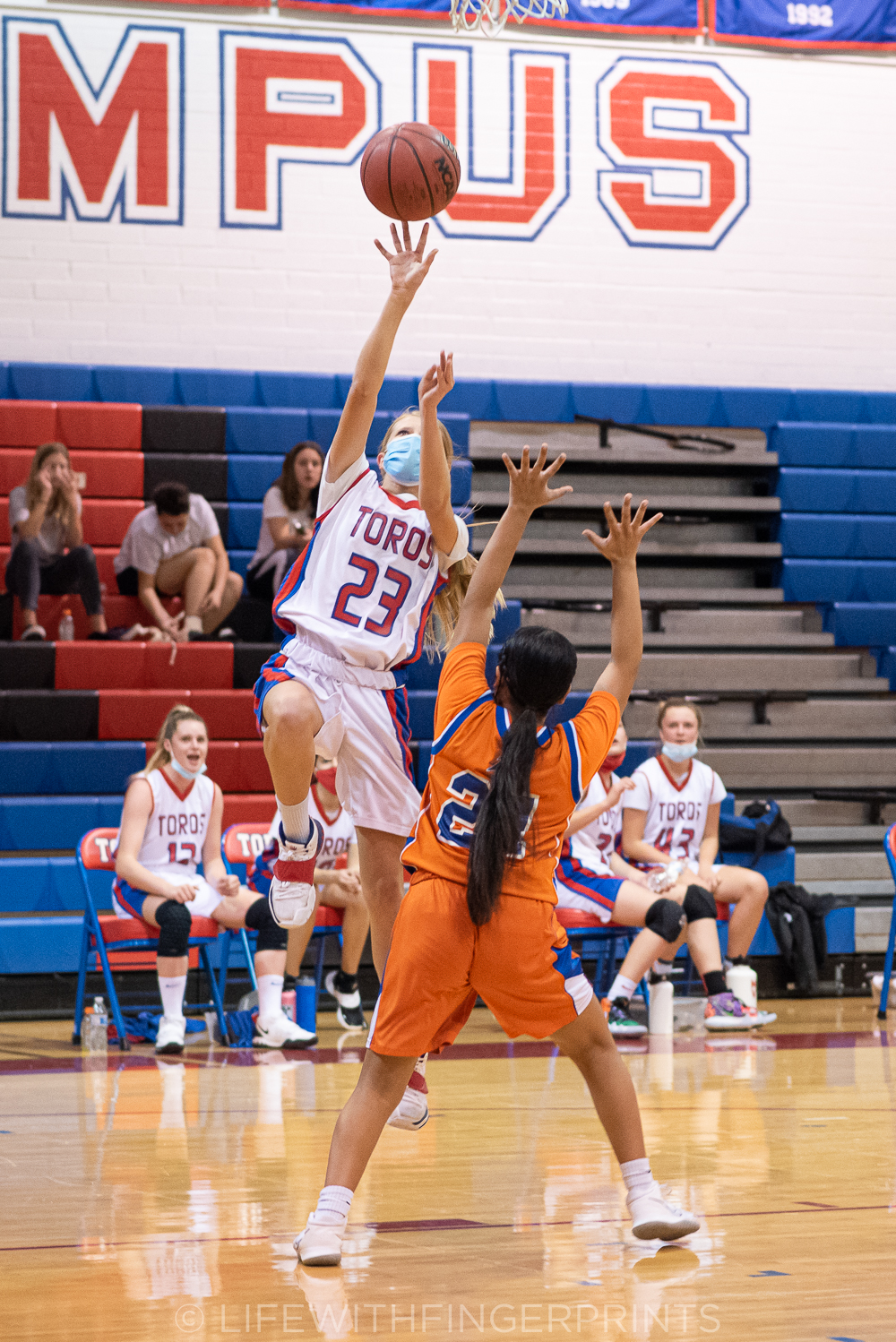 But she kept playing. And just after the season was cancelled and then reinstated, she was asked to move up to the JV team. We love her dearly, but we were a little confused as to why they were bringing her up – she has so little experience and although athletic, she has a lot to learn. We felt she would get more out of staying on the freshman team and getting more playing time. But it wasn't our decision and she moved up.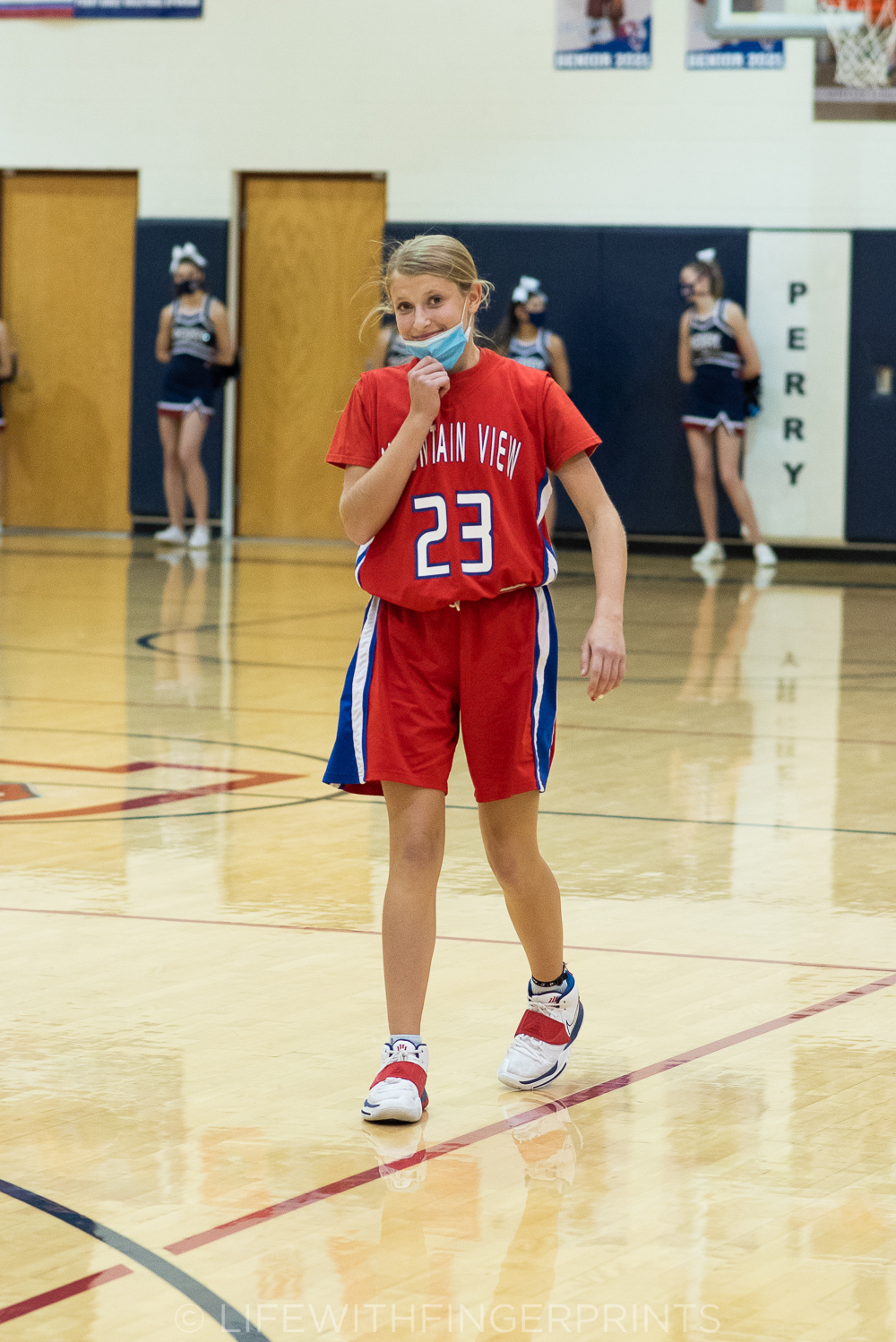 The first couple games she only got a couple minutes each game. But with each passing game she started to get more and more time until she was playing half the game. She played in close games. She scored. She stole the ball. She started to understand the game and she didn't look quite as scared on the court! 🙂 She came a really long way in a short amount of time and she loved playing.
What's funny is she went almost the whole season without fouling a single person, not one. And then in the second to last game she finally fouled someone when going for a loose ball. And then she didn't stop – her aggression kicked in and after four fouls, the coach pulled her because he didn't want her to have her first five fouls of the season in a single game!
So proud of her and how hard she has worked to play basketball – she's now got a JV letter and ready to add more pins. 🙂