I've been working on the bathroom and laundry room (the project that never ends) and it often becomes the topic of conversation with people I know personally, as they're asking for updates and what I'm working on next. I was recently talking with someone and they said the phrase that I've heard SO. MANY. TIMES.
"You're so talented, I just wish I could do that."
I chuckle because talent often gets confused with hard work and drive. It's not as if I was a wood working prodigy that was destined for greatness.
In fact, I was just going through a box that my mom had given me and inside was a little wall hanging I made when I was 14 years and had given to my grandma for Christmas. It hung on her kitchen wall for 20 years until her passing.
I present one of my first wood projects.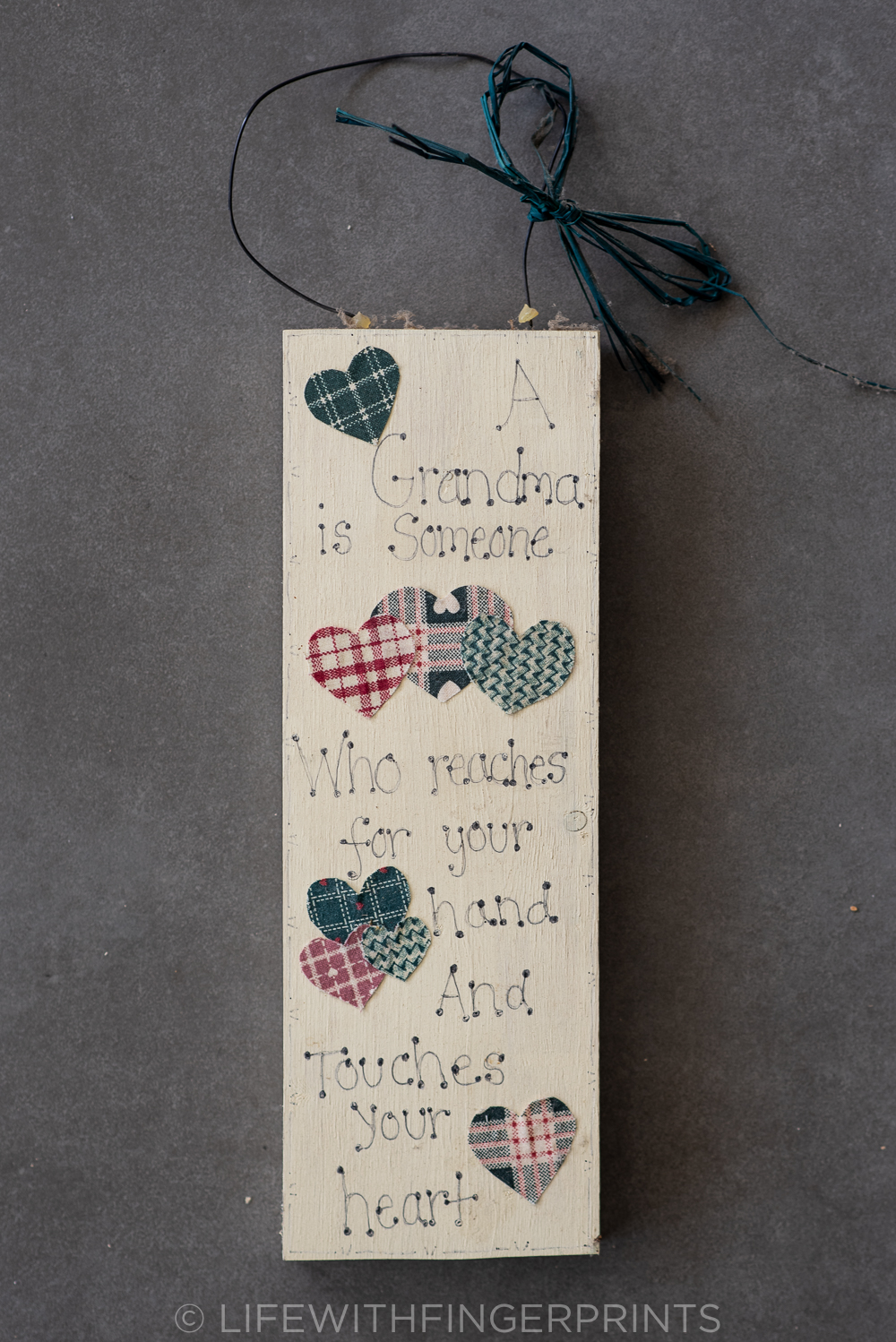 My grandma obviously loved my mad skills and kept this on display long after it's expiration date. She was never able to witness any of my projects first hand but if she had, I'm sure she would have seen an improvement from my early gift giving years.
Not to mention my fantastic bubble-end handwriting! I nailed it. It does not go unnoticed that my 14-year-old handwriting and my daughter's 14-year-old handwriting are vastly different!
Hard work and determination got me from a fantastic wall hanging to laundry and bathroom cabinets. I tell most people, anyone can do this if they really want to. They just need a dash of crazy to get them started.
Luckily this picture is older and I'm a little further along. At this rate, I'll be done by fall.