The good news is the lake is open. 🙂
The bad news is, it's absolutely freezing and there's no way you could convince me to jump in anytime soon. (I'm more of a bathwater temperature kind of girl, which is perfect for an Arizona summer).
But that didn't stop several in the family from taking the leap. It didn't help that we went in the morning and the air temperature hadn't warmed up yet. Hallie was the first in and I'm pretty sure she complained that she couldn't feel her toes for the rest of the day – but she claims it was worth it.
Hunter took his turn, but sported a shorty wet suit which made him better suited to handle the cold water.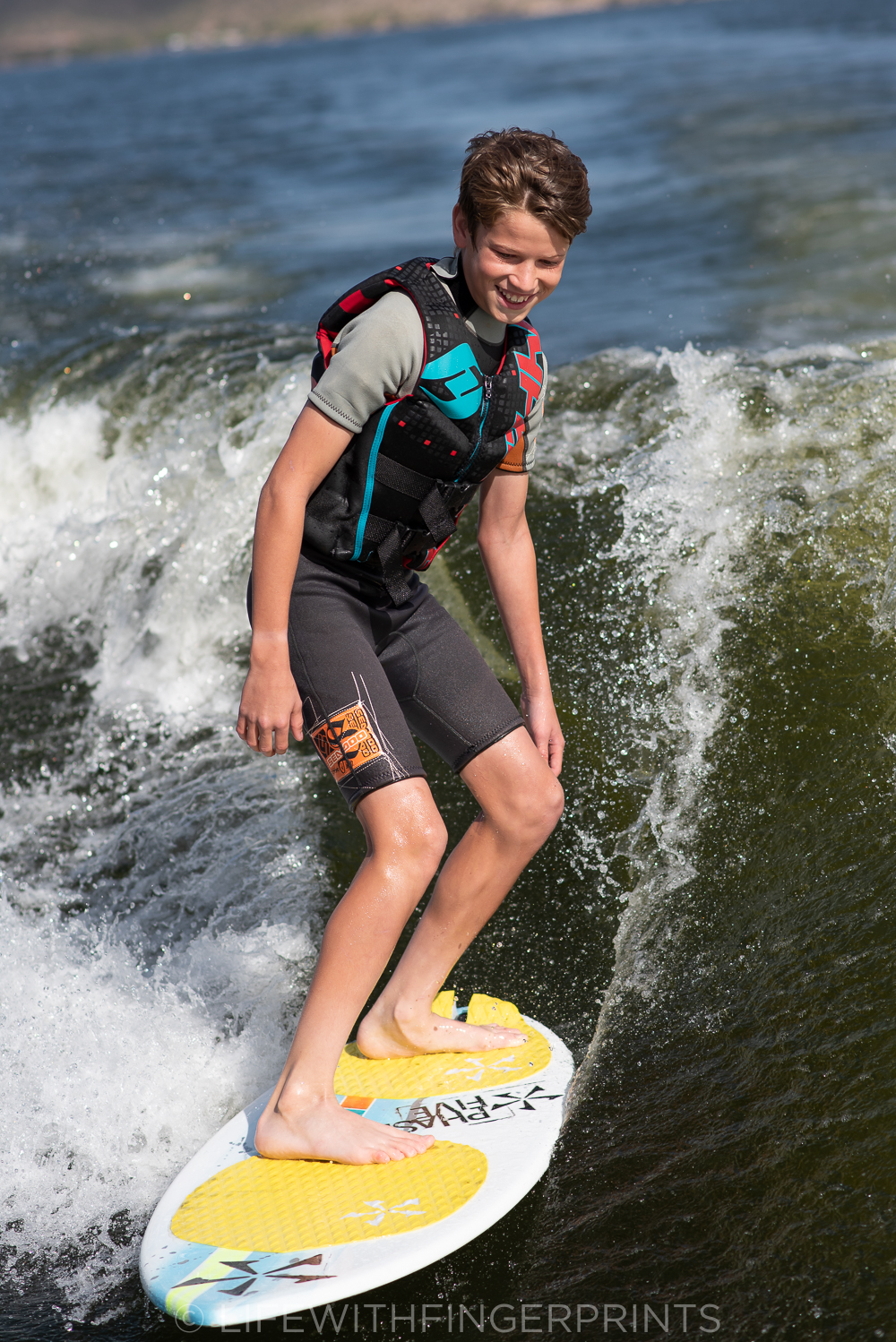 Steve took a turn surfing and Bennett opted to learn how to surf when the conditions were more desirable. But he did take a turn on the tube.
The tube is a fairly safe option when the water is cold – kids can ride and stay relatively dry. After Hallie finally warmed up after surfing, Hunter convinced her to take a ride on the tube. She reiterated many times that she did not want to fall off. It was a gentle ride – until some fluke wave caught the tube and in the slowest motion sent them all flying off the back of the tube. I wish I had a video because I don't think they'll ever be able to recreate it.
It was a one and done ride – nobody wanted to hop back on after that.
Lucky for us, the weather is only getting warmer and the lake will be calling our name. The downside is…the weather is getting warmer and relief from heat is another 6 months away. 🙂