After a year hiatus due to COVID – the pink fluffy unicorns made it back to the football field this year, complete with pink jersey and Steve was happy to coach!
They went into last weekend as an undefeated team ready to compete in the championship game. Sadly, they didn't leave with the title. It wasn't their best game and didn't showcase how they can play, but that is life isn't it?!
But they did have an exciting season, with some fun games. One game in particular was sweeter than the rest. It was a team that had beat us in the championship two years before and they were good and coached with intensity – being undefeated in three seasons a year for 4 years. And as good as they played, we just played better. And it killed their coach to watch us slowly pick away their offense. Hunter just happened to be involved in two crucial plays towards the end of the game – a touchdown with just minutes to spare that put us ahead by one point…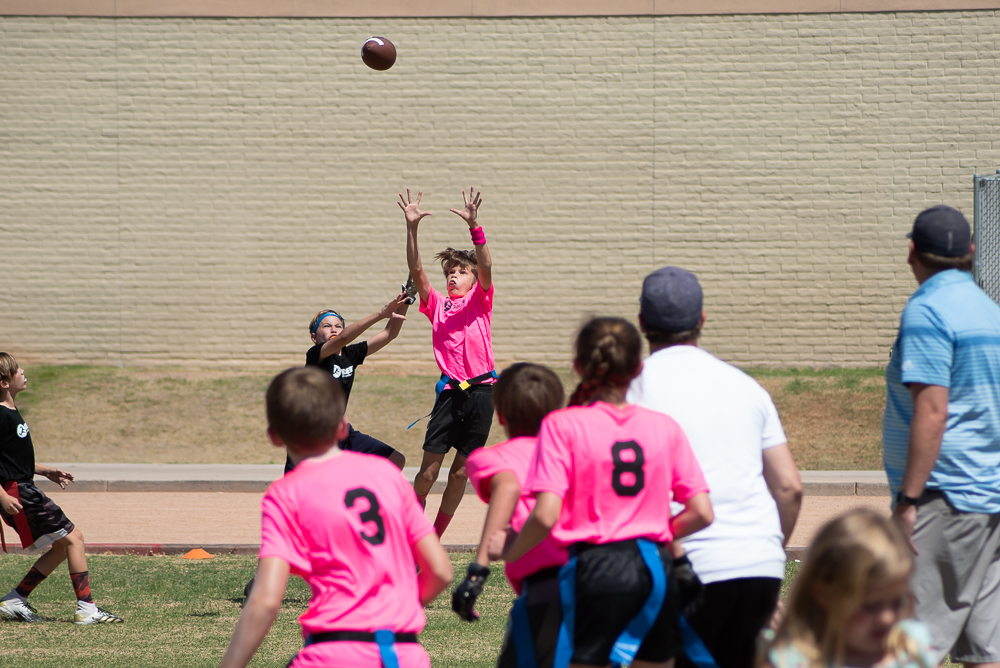 …and an interception 30 seconds later that sealed our lead and caused the coach of the other team to call the game. (Side note: Our family has played a lot of competitive sports and I've never seen a coach as intense as this one. He loved to yell and throw his hat and belittle his players. And in the end when we got the interception, he just called the game. He didn't want us to turn around and score again so he called it. I have never witnessed anything like it.) This victory seemed to taste sweeter than any other game we played, it was our personal championship game.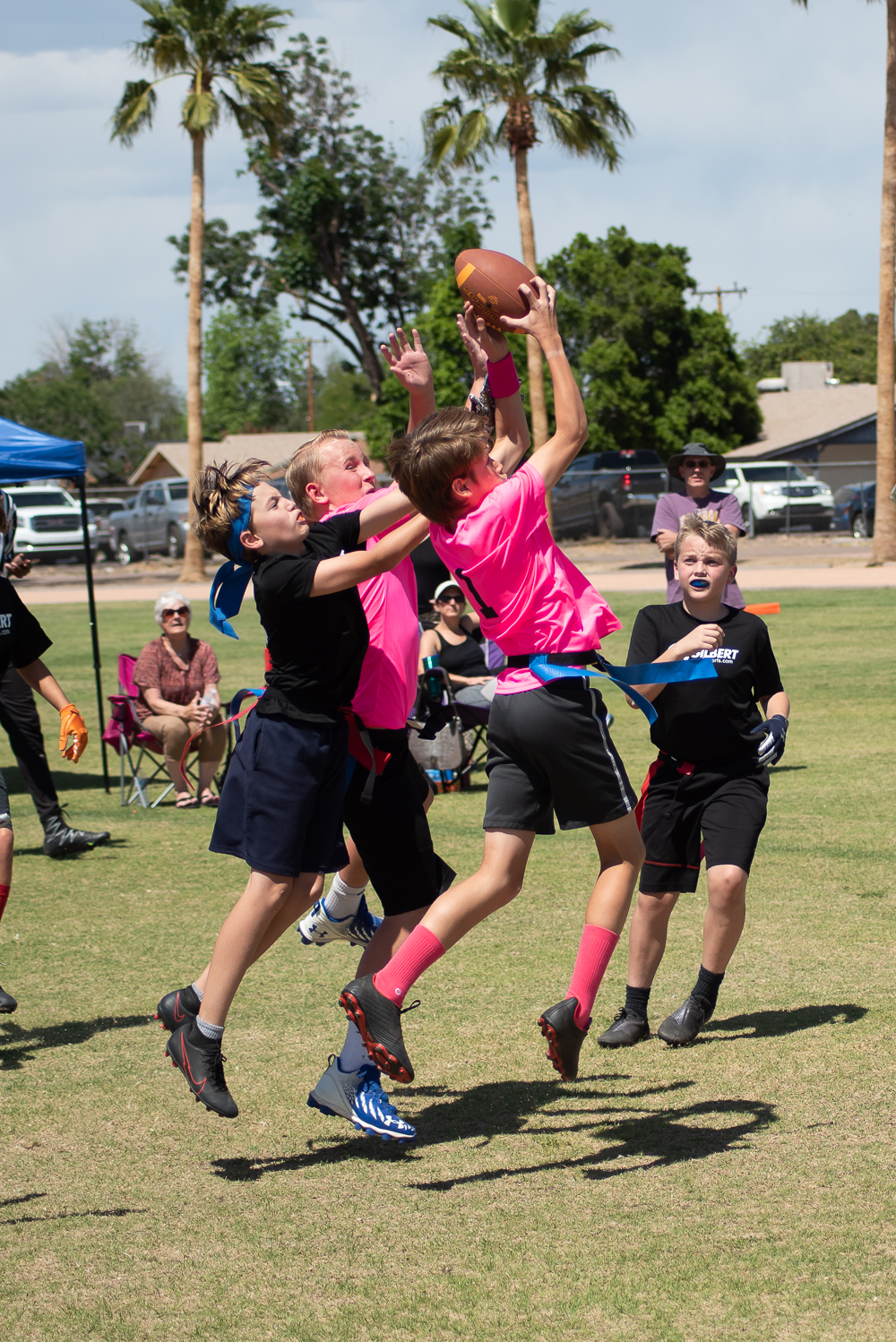 Hunter had a good season and was fun to watch. He runs, he catches, he jukes, he anticipates…he loves the game. As a mom I'm left to wonder, why can't we play flag football in high school?! Skip the tackle, lets just stick to flag!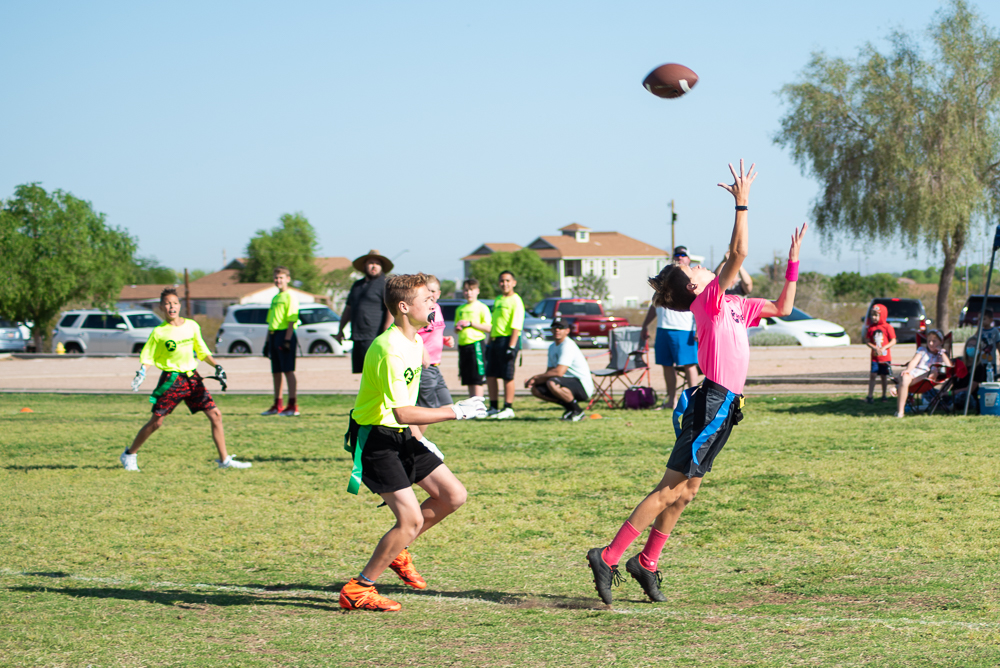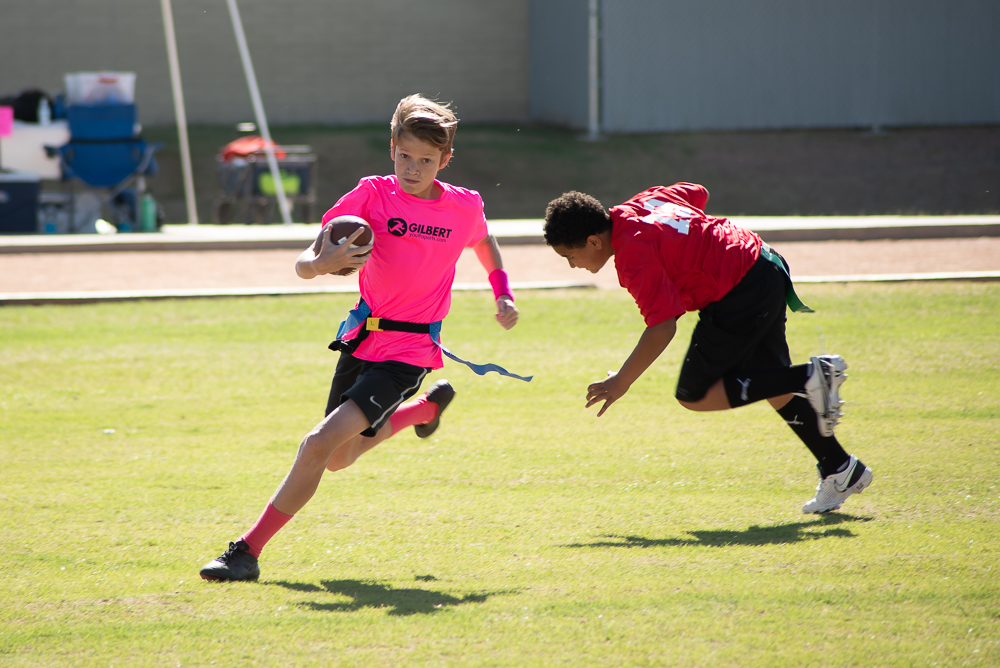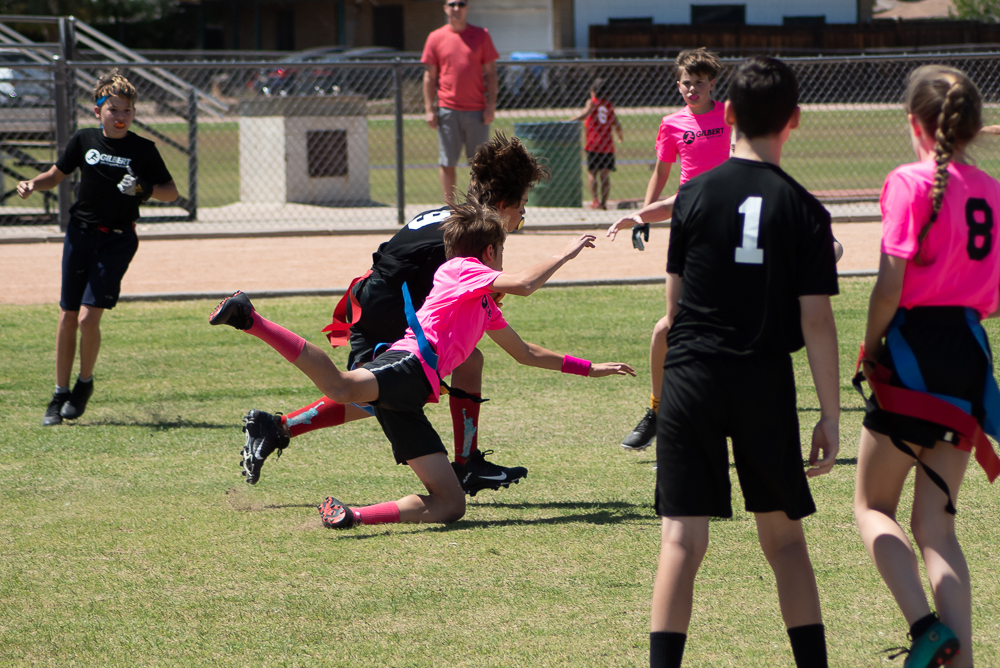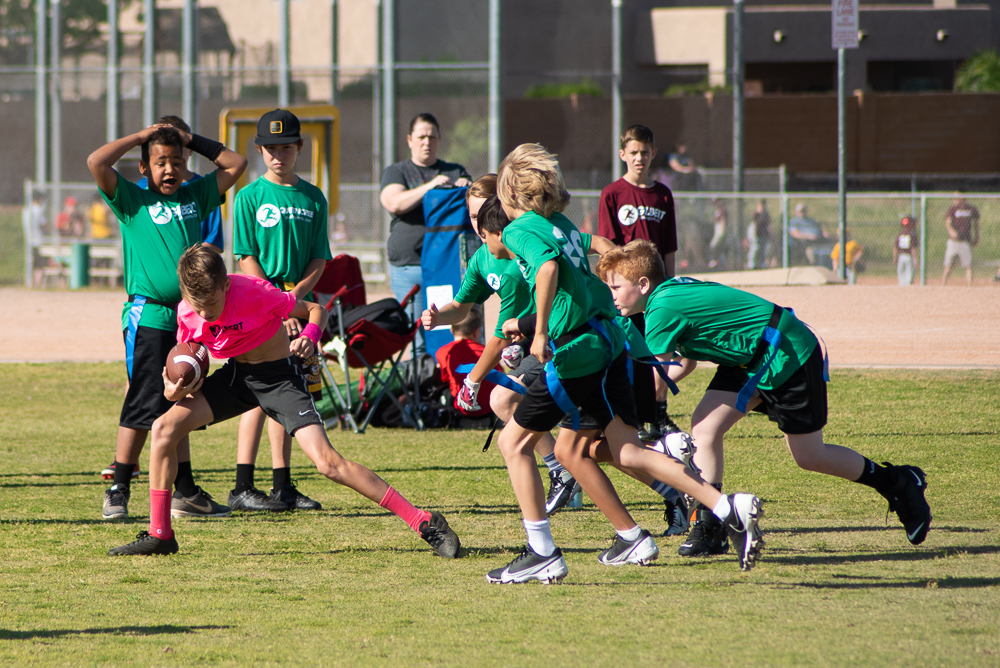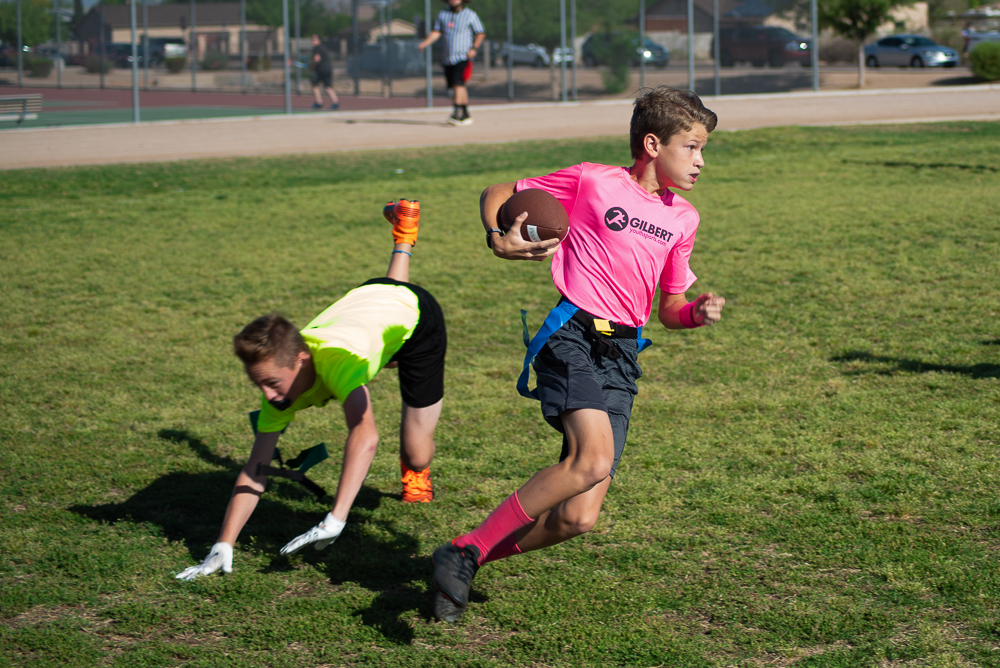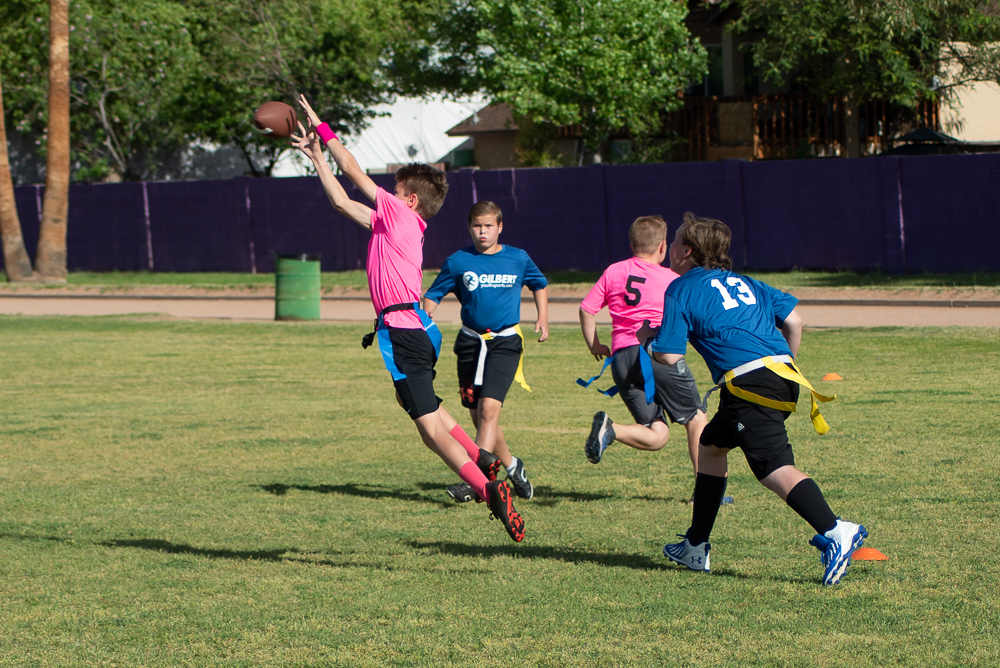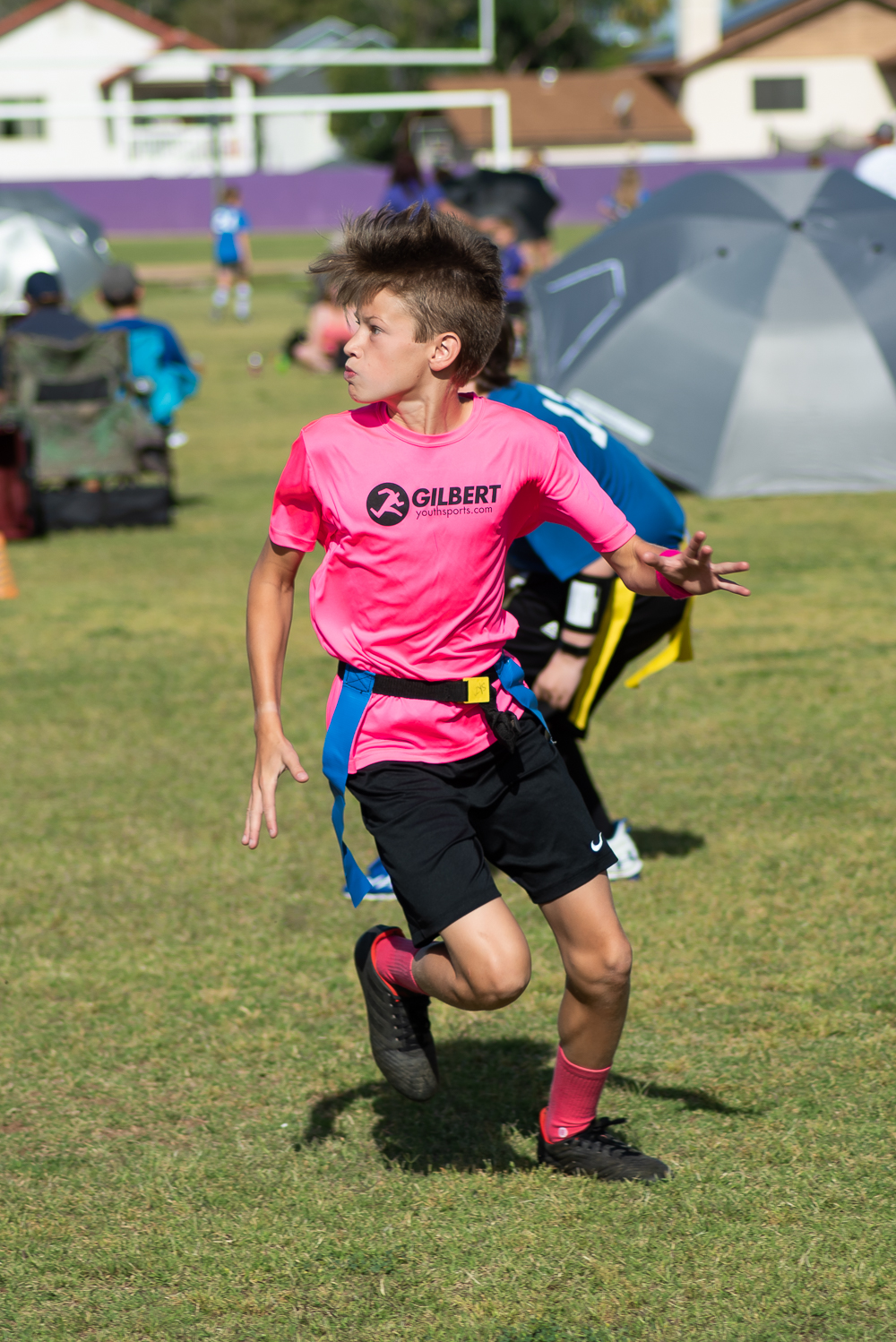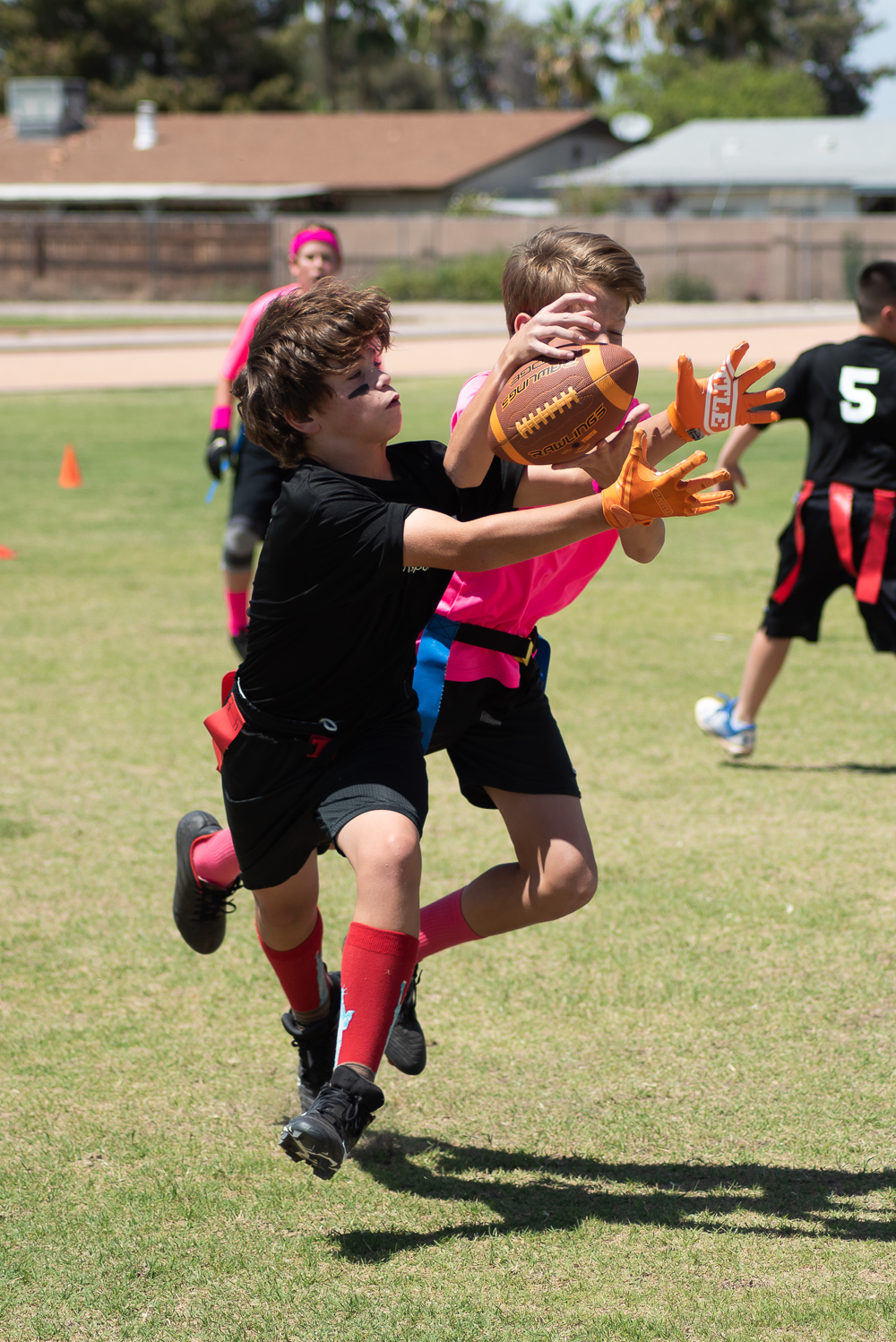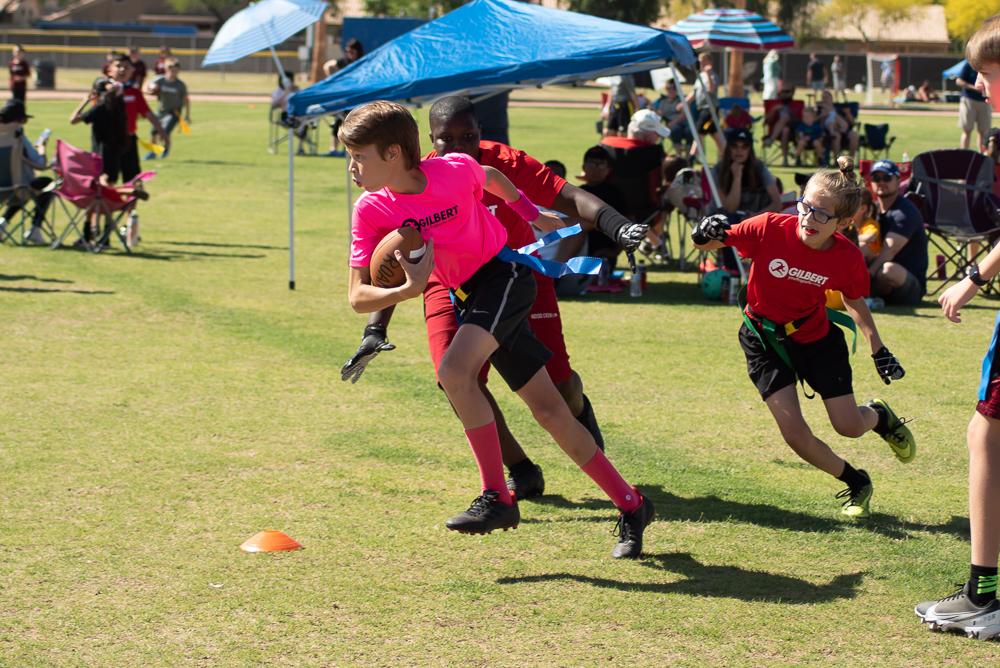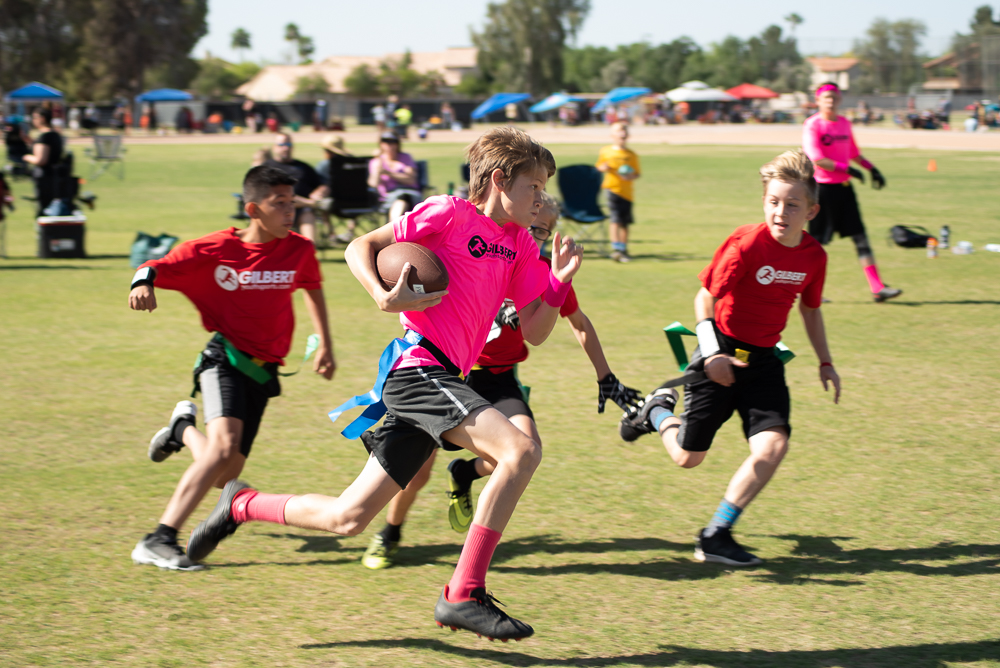 The best part was he wasn't afraid to play wearing pink or get cozy with the team mascot.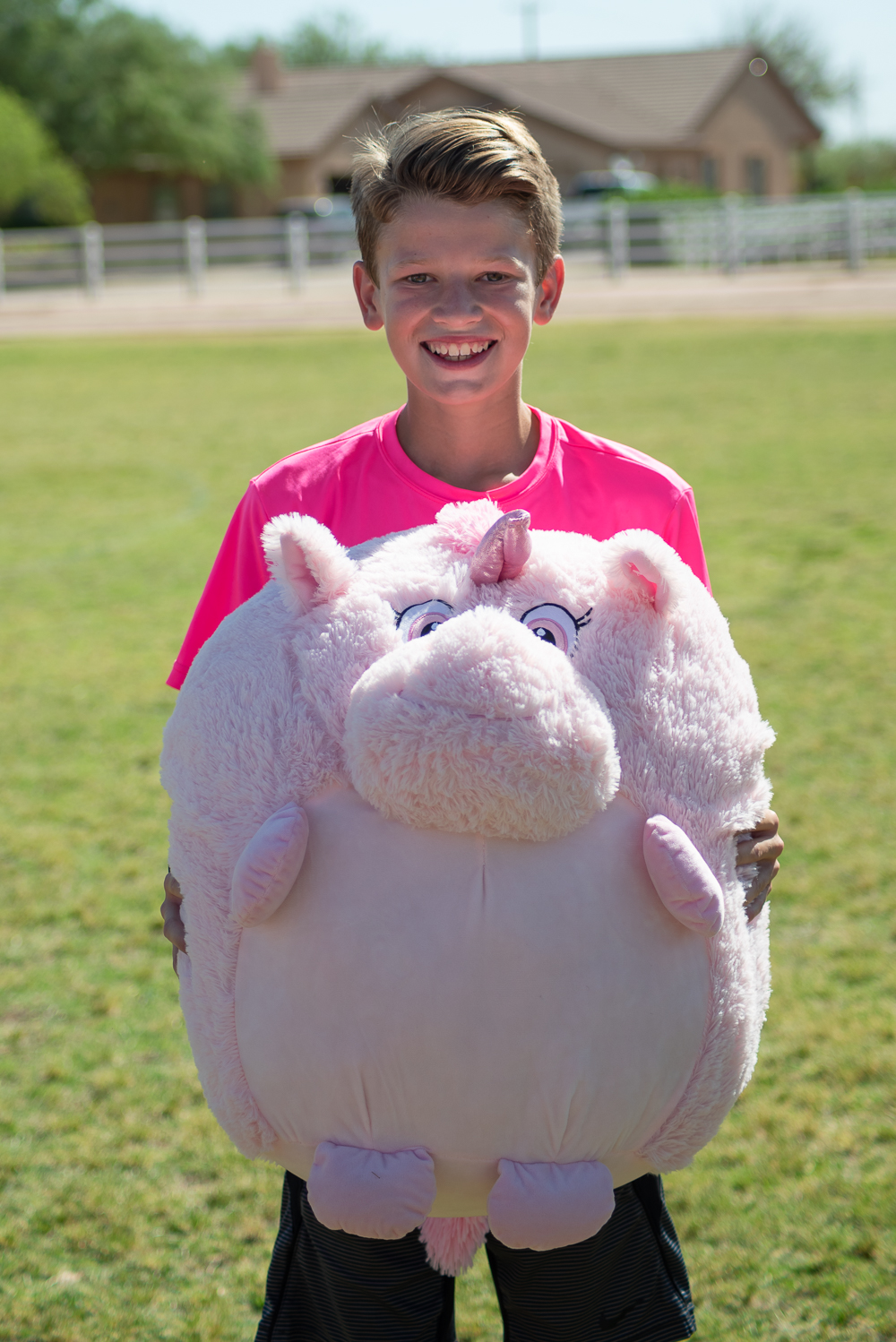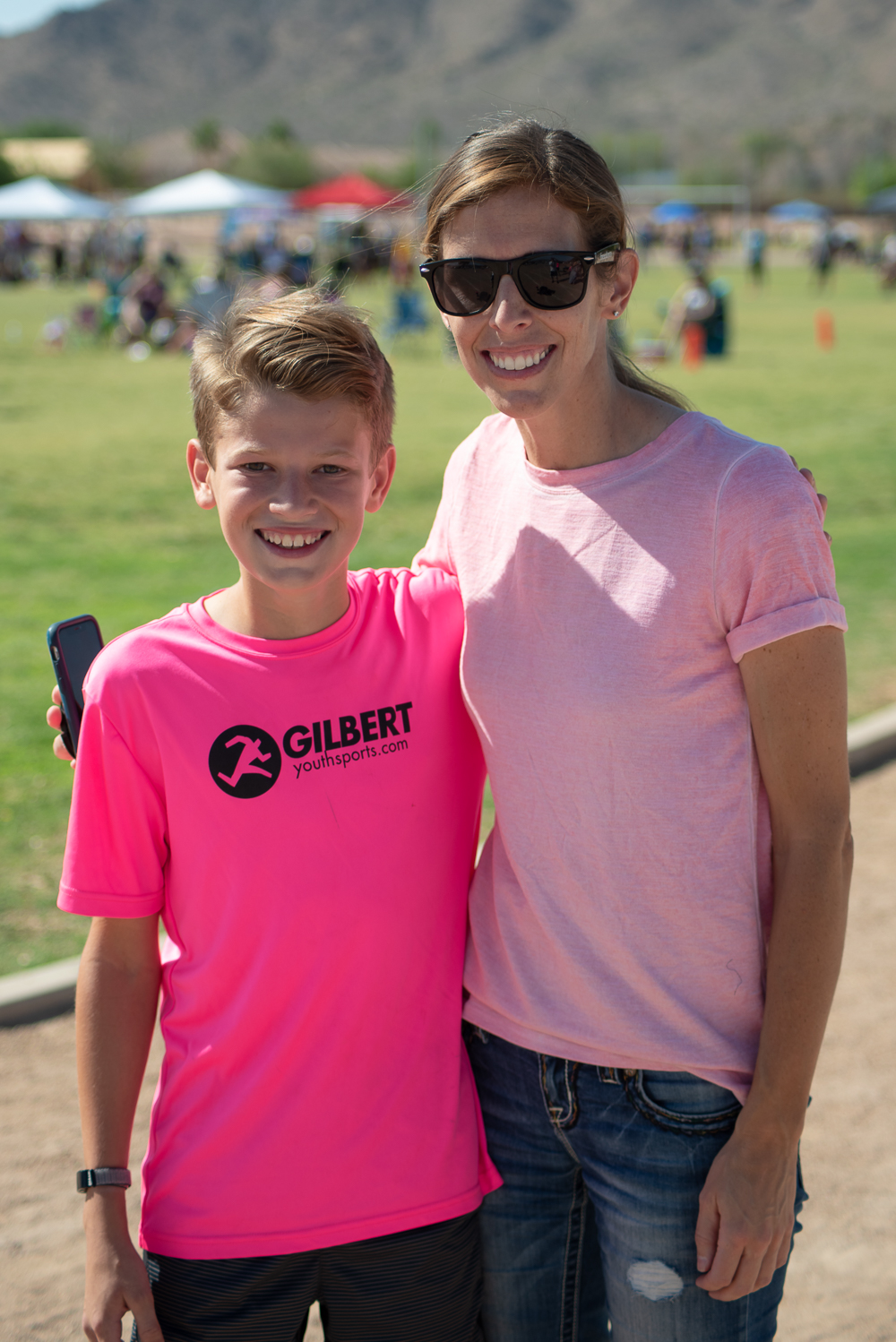 Hunter had a great cheering section – especially when we bribed them with after game treats!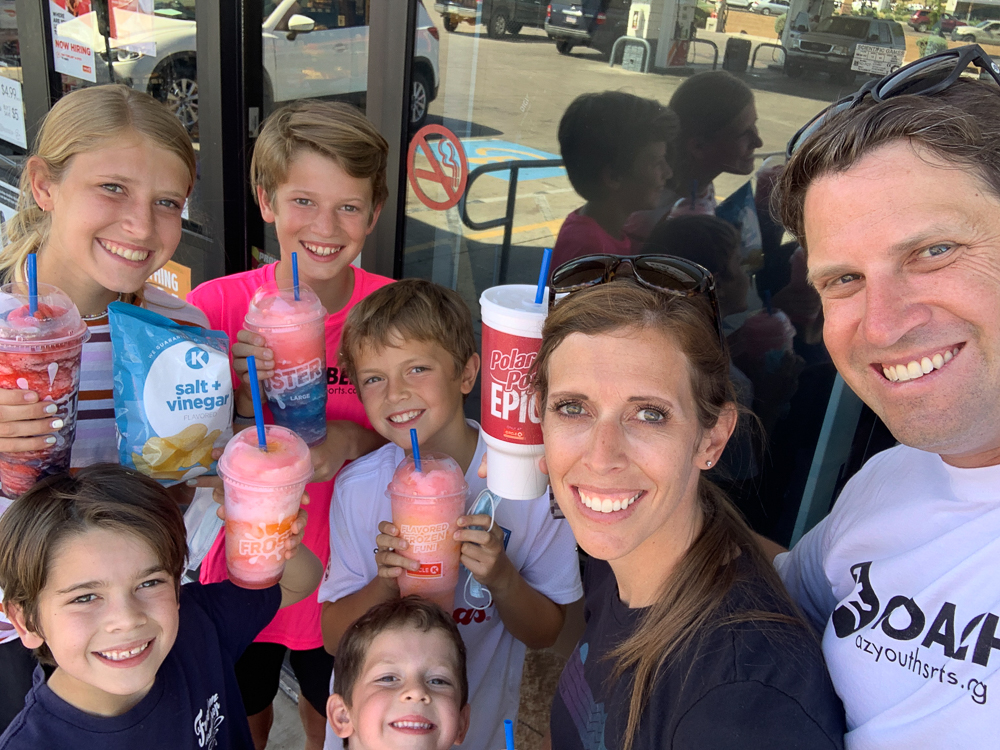 We were sad to see the season come to an end – probably more so for Steve than anyone else because he loved coaching these kids. They all attend school together and play at recess and have such fun friendships. They'll go on next fall to play flag football at the junior high and leave their proud coach behind.