I have found my people in the neighborhood where we live! The people who are quick to respond to my mass text that asks who is willing to bring water balloons to ambush the kids getting off the bus on the last day of school. It's become a neighborhood tradition that everyone looks forward to. A tradition that was squashed last year with COVID and the cancellation of school.
But this year we brought it back in full force. We had THOUSANDS and THOUSANDS of balloons thanks to all the neighbors who contributed. (Which is made significantly easier thanks to ZURU quick fill balloons party pack. I remember the painful process of filling up balloons when I was a kid and you filled up 10 and didn't want to fill up anymore!)
We made a call to the school and bus dispatcher to let them know that EVERY kid would be getting off the bus at our house for end of the year popsicles. The kids that have been here for a while knew exactly what "popsicles" really meant. The kids exited the bus to greet the neighborhood parents, younger siblings, and any kids in the neighborhood not riding the bus for one reason or another armed with water balloons.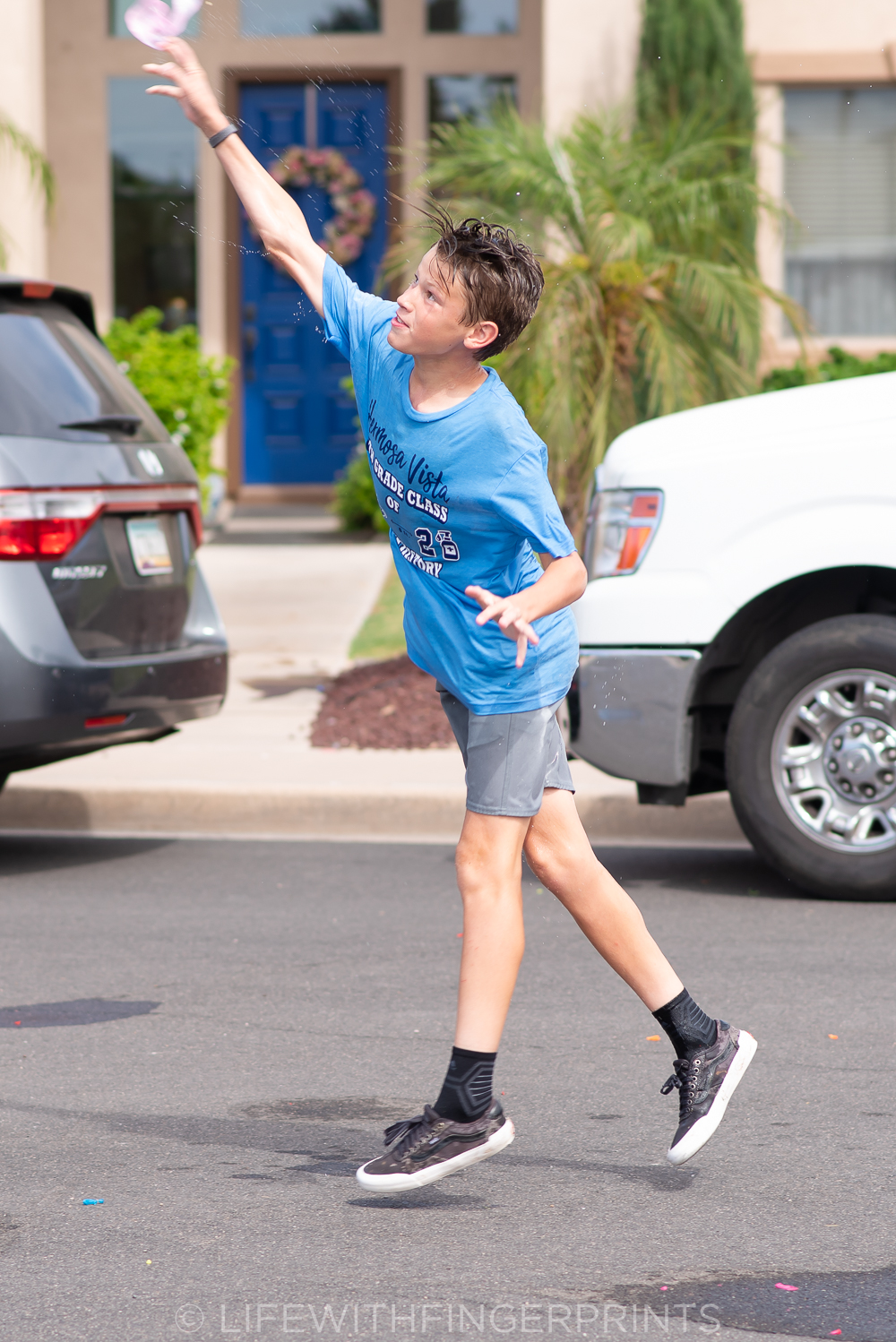 And then the epic battle erupted. I'm always amazed at how fast that many water balloons can go. I saw all the coolers, bins, kiddie pools filled with balloons and I thought it would take forever to go through all them. Newsflash: It didn't take much time at all!
Some kids timidly avoided the ring of fire and they tossed balloons from the outskirts. And then there's those (Steve included) that couldn't help but be right in the middle, soaking wet.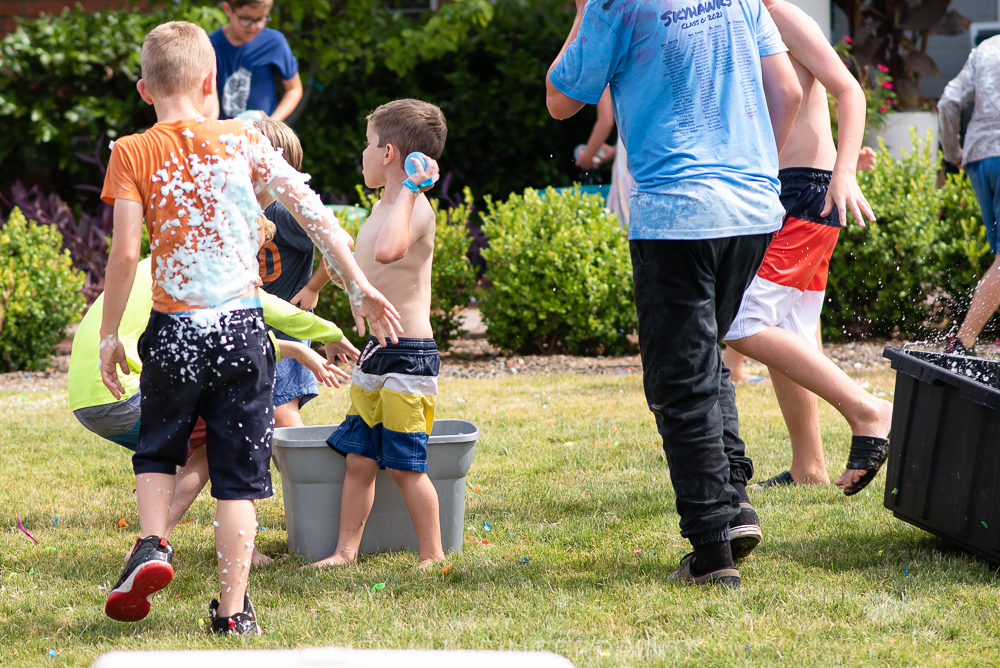 The drawback to throwing so many balloons is you have to pick up that many balloon pieces. You would think it would take longer than it does. But once the battle is over, everyone, kids and adults, picks up tiny fragments of colorful plastic all over our lawn and street. Within 10 minutes, it's all cleaned up and we hand out all the popsicles.
It's such a simple tradition. The kids love it and every year the bus driver sticks around and videos the event.
It brings our neighborhood together.
It strengthens our community.
And it's another reason why we love where we live.