Mother's day is my signal that summer is just around the corner and these kids will be out of school in no time. The heat in Arizona is another indicator that we're about ready to die a slow death due to an Arizona summer.
On a happier note – I made these five humans which is why this day is fun for me – it gets better the older they get. So we celebrated.
Briggs brought home a little bag from preschool with some goodies for me. In it, I found the traditional flower pot of questions that I've seen come home for many years.
I got a good laugh as I thumbed through the pages of his booklet – there was a clear theme.
From my 5 year-old's perspective, I am somewhat obsessive with cleaning. With that much emphasis you'd think we'd have a cleaner home than we do!
Hallie painted me a beautiful picture of me with my favorite daughter. 🙂
(Similar to the one she painted for me last year)
And I made sure the kids filled out the annual mother's day questionnaire because it's always enlightening to see how your kids view you as a mom – for better or worse!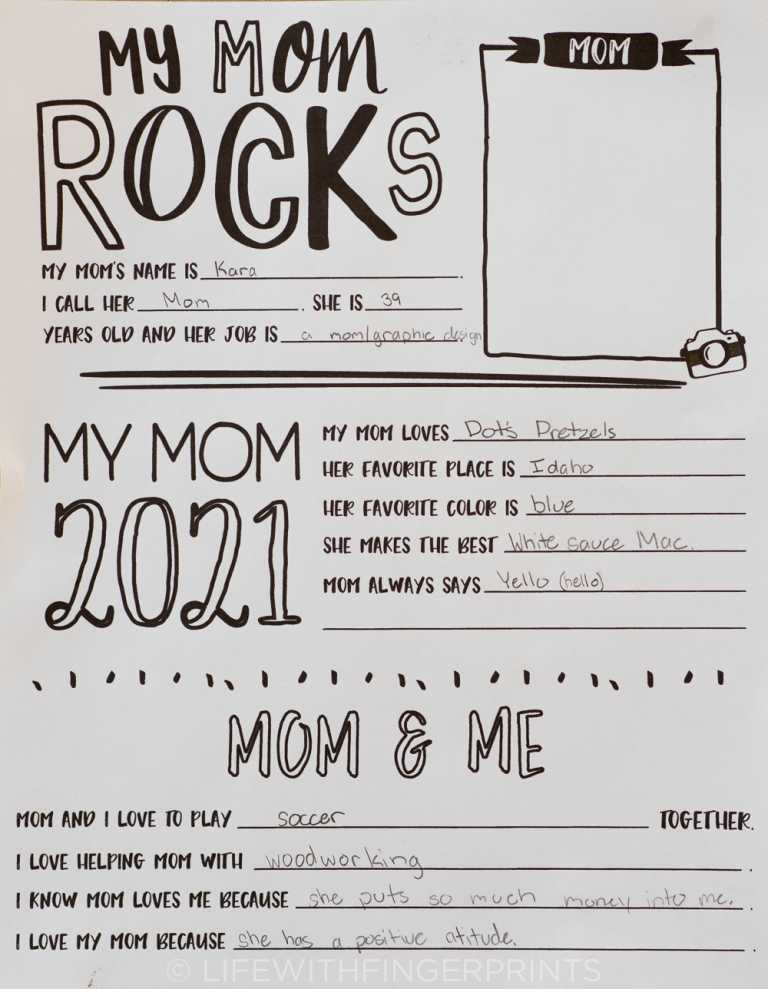 Although they call me mom, my kids are fortunate that a slew of women look out for them and care for them. Family, friends, neighbors, teachers – they are loved and cared for by so many other "mothers". I'm grateful for the village of women that are helping me raise my kids, their influence does not go unnoticed. Happy Mother's Day.