Bennett looks up to his older brother so much, so when he sees Hunter playing soccer, he too wants to play soccer. By some miracle, it worked out that Hunter's coach happened to be coaching Bennett's year as well. Although Bennett hadn't played before, we decided to commit a little more time and money than we were originally anticipating and we had Bennet join the same club as Hunter at the lower academy level.
He learned so much and we saw so much growth in him. In the beginning, there were several players on his team that could run circles around most the team and I could see Bennett was intimidated by their skills. But he kept working at it. He ran two miles 2-3 times a week around the neighborhood and he worked on his footwork in the backyard. He knew he had some work to do to catch up and if there is one thing that Bennett doesn't lack, it's dedication.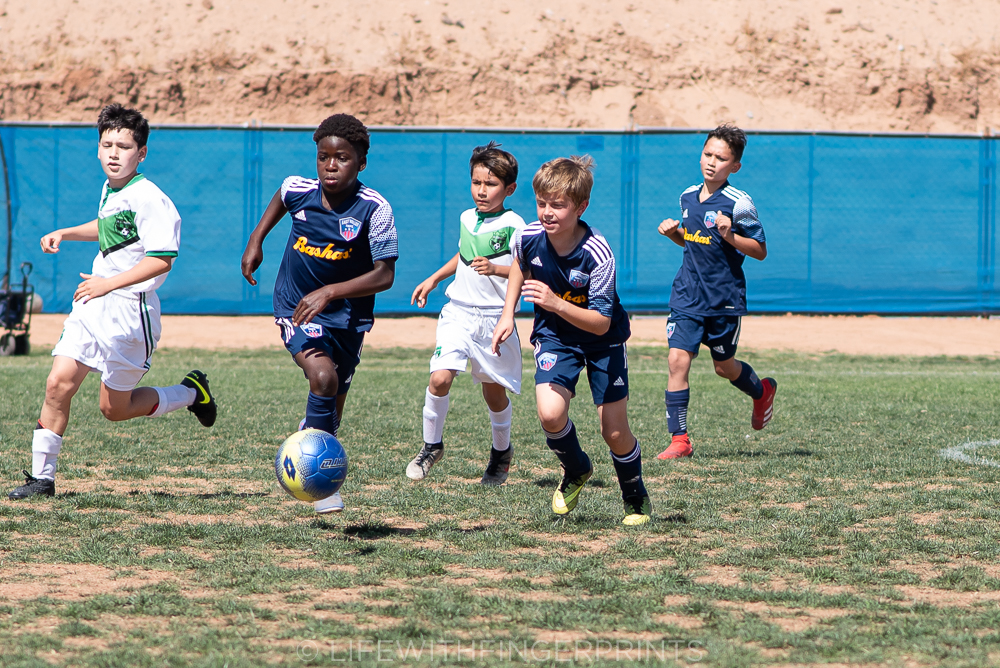 He still has some work to do in the aggression department – soccer is not a timid sport and Bennett is still working on that aspect. It's not natural for him to fight for the ball so he's slowly learning Hunter's "Beast Mode" mentality – we'll see if it's something that clicks.
He loved his team. He loved going to practice two days a week for the entire year. He loved belonging to something. He never complained or asked not to go. He was dedicated. He's committed to another year so I hope next year is as good as this one.