Any day we get to celebrate Steve is a good day.
There is no question he is the favorite parent and I'm totally okay with that! He'll always say yes to another scoop of ice cream and another movie when it's already late. I'm hoping as the kids move in to their teen years I'll gain a couple points because Steve goes to bed earlier and would much prefer the kids have an early curfew so he doesn't have to go out later to pick them up – I, on the other hand, go to be late and am always willing to pick them up! Even then he'll probably still win the fun parent award because that's just who he is!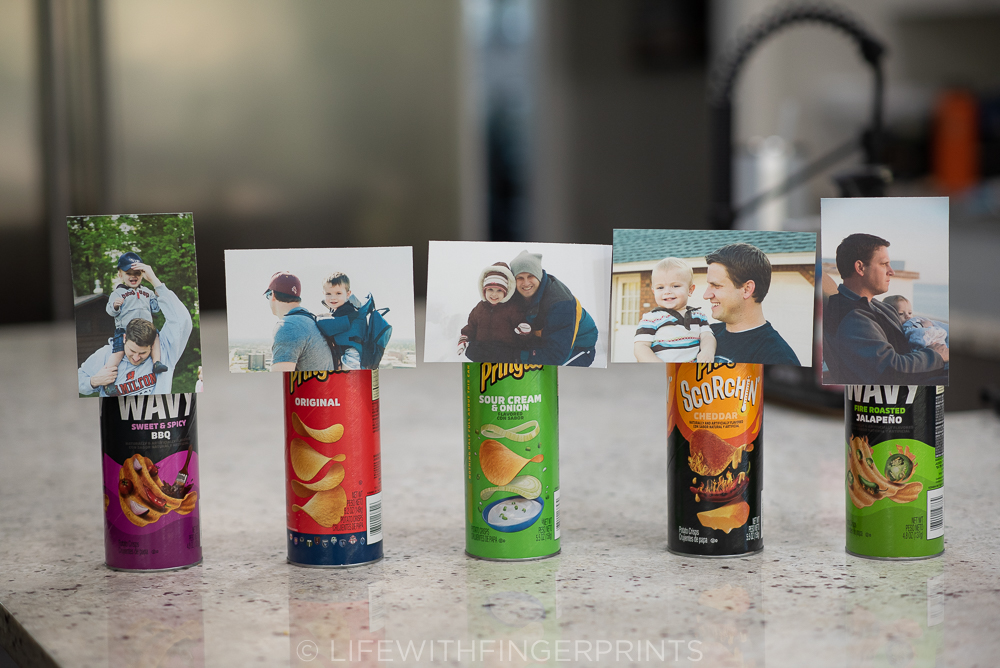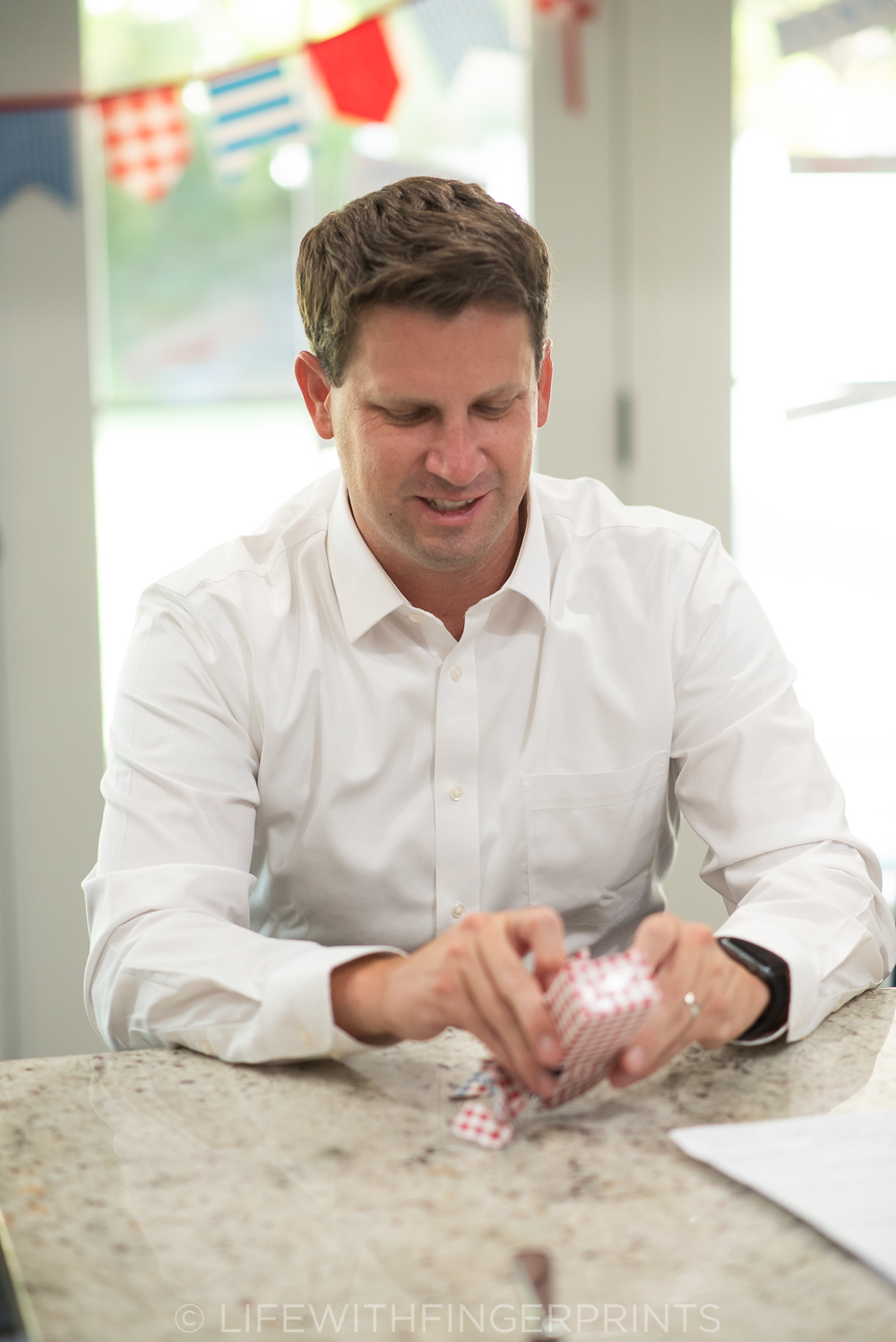 He celebrated so hard he found his favorite spot on the couch (which is usually next to a child because he always starts a movie with them and usually ends up like this) and caught himself a little cat nap. And just as we were starting to take some Father's day pictures, he got a call that someone needed some help so in true Steve fashion he made a quick exit.
Because that's what he does. He's a nurturer. He's a kind heart and a listening ear. And he is always willing to help. Always. That's part of what makes him so great – he's always looking to help. In fact, he seeks out opportunities to help others on a daily basis and he always finds some one in need. Funny how that works – when you're looking for those in need, you'll always find them. He's a helper and not only do I see it but the kids see it. He's the ultimate example in that regard.
I did the traditional Father's day interviews with the kids and they're always my favorite. There is nothing better (and sometimes humbling) to see yourself through your kids eyes and I after reading through these, I can't help but think the kids nailed it. They know their dad so well!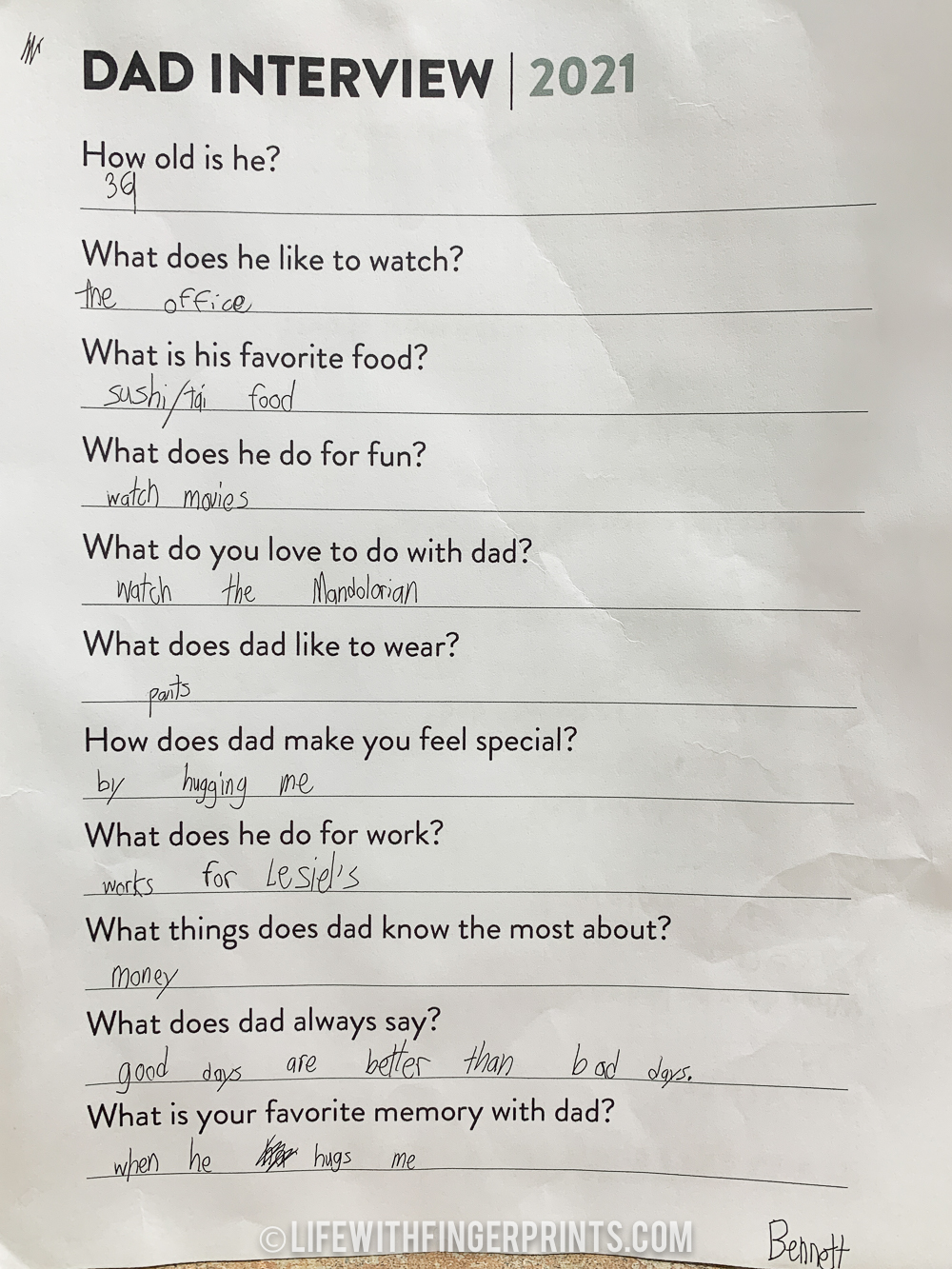 Every year I come to this conclusion, but I'll say it again – there is no gift on this earth that could possibly show my appreciation to Steve (and even to my own father and father-in-law) for all his efforts as a father. I can see his influence in all of my children and I couldn't be more grateful.