Back to Powell!
Bless the Lake Powell dads who spend the majority of their day pulling kids around on tubes. Luckily, we have a dad in our group that takes that roll and does it with pride. Every time kids ask him for another round on the tube, his answer was always yes. So Bennett lived behind his boat!
Bless this dad…I can't even count how many hours he pulled all these tubers. He pulled two tubes, one that seated four and one that held 6, so a large group of kids were always occupied. I call them the pre-surfers. Many of them know how to surf, but tubing is still more fun for them at this age and they lived their best life on those tubes. Give them another two years with more experience surfing and they'll all be choosing differently.
Because we wanted to push him a little out of his tubing comfort zone, we made sure he experienced more that Lake Powell had to offer; jet skis, cliff jumping and knee boarding were his favorites. He spent his evenings on the beach making elaborate tunnels and building fire pits with friends.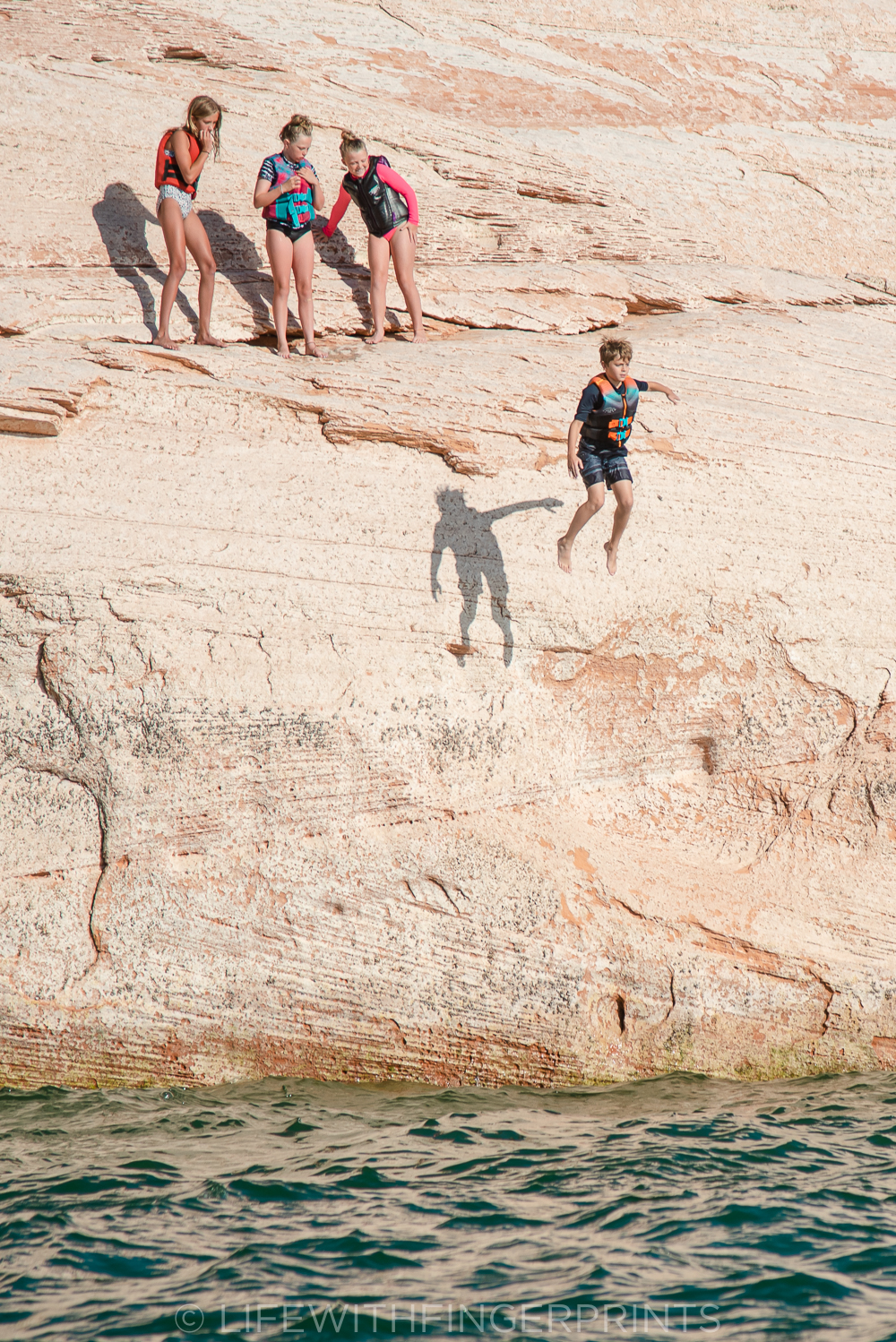 He's at a fun age because he's old enough to enjoy Powell at his pace. He knew when he was tired and when he needed a break and in the next minute he heard the tube was going back out and he was running through the house boat grabbing sunscreen on the way. Its all about balance!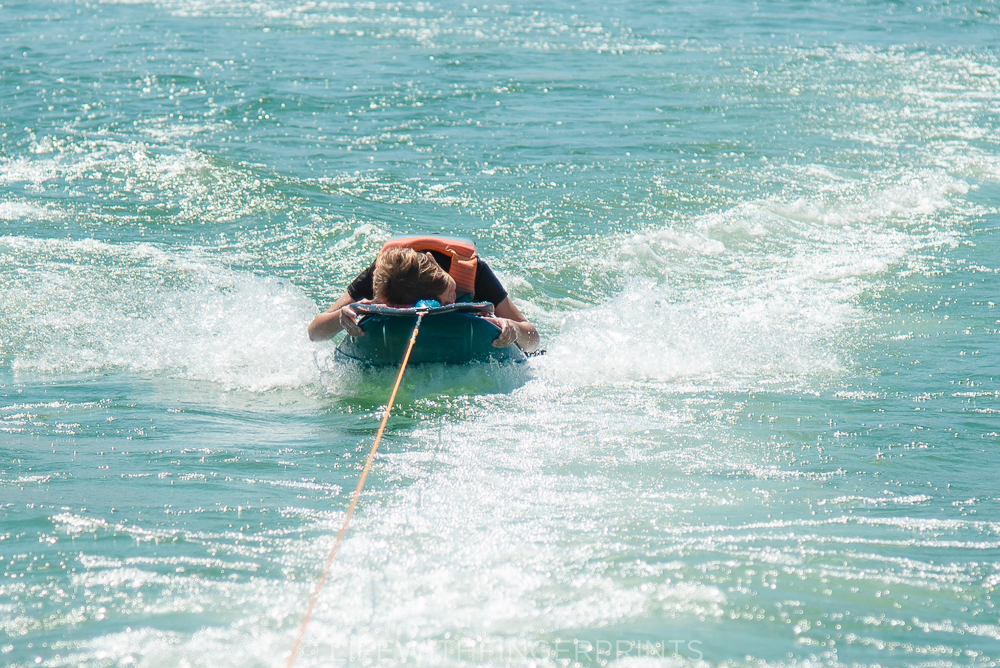 Cannon is still at an age where he sticks with us the majority of the time. If we're going out on the boat, he's with us. If he's going out on a boat, we go with him. It just feels better to have an eye on him. 🙂 Even if that eye is watching him just off a ledge.
He isn't surfing on his own yet – but he's a good sport hanging on the boat while everyone takes their turn and he loves a turn with Steve.
His favorite thing while at Powell was the Sombrero tube rides. I'm not sure where our friends found this thing but you couldn't pry my kid's hands off of it. It never tipped and it always provided a good time for all ages. Cannon was always up for a sombrero ride.
He managed to wear himself out each and every day. The days start so early that by afternoon he was already needing some down time to recuperate. And after a break he would be reapplying sunscreen and back on the water. (We stress reapplying sunscreen so much because there is nothing worse than getting a sunburn at Powell, it makes for some miserable experiences. And every time a kid is walking out the houseboat to get on a boat there are three parents asking when they reapplied. Nothing like a surplus of parents at Powell.)
Cannon knows how to knee board, but he's still learning, he much prefers tubing. What's fun is watching our kids learn and grow in their activities each year. Cannon doesn't do much behind a boat yet, but every year he's gaining some courage and trying new things. Before long he'll be up and surfing on his own.