Being 5 years old at Powell is vastly different than being 15 at Powell – still fun, but very different. Briggs has no independence at Powell. He's stuck to us and lives in a life jacket. He loved the island trampoline and radar reef, but like Cannon, he's still a little young to enjoy the boating life. But we still push him to try new things just like the others, it's just at a much smaller level.
He loved the jet ski. He surfed with Steve. He took his job as the boat flagger very seriously and he fell in love with the sombrero tube like every other kid at Powell. He was the second youngest kid in our group which meant he had a lot of eyes on him and the older kids were always so great to him – he was never alone and never bored.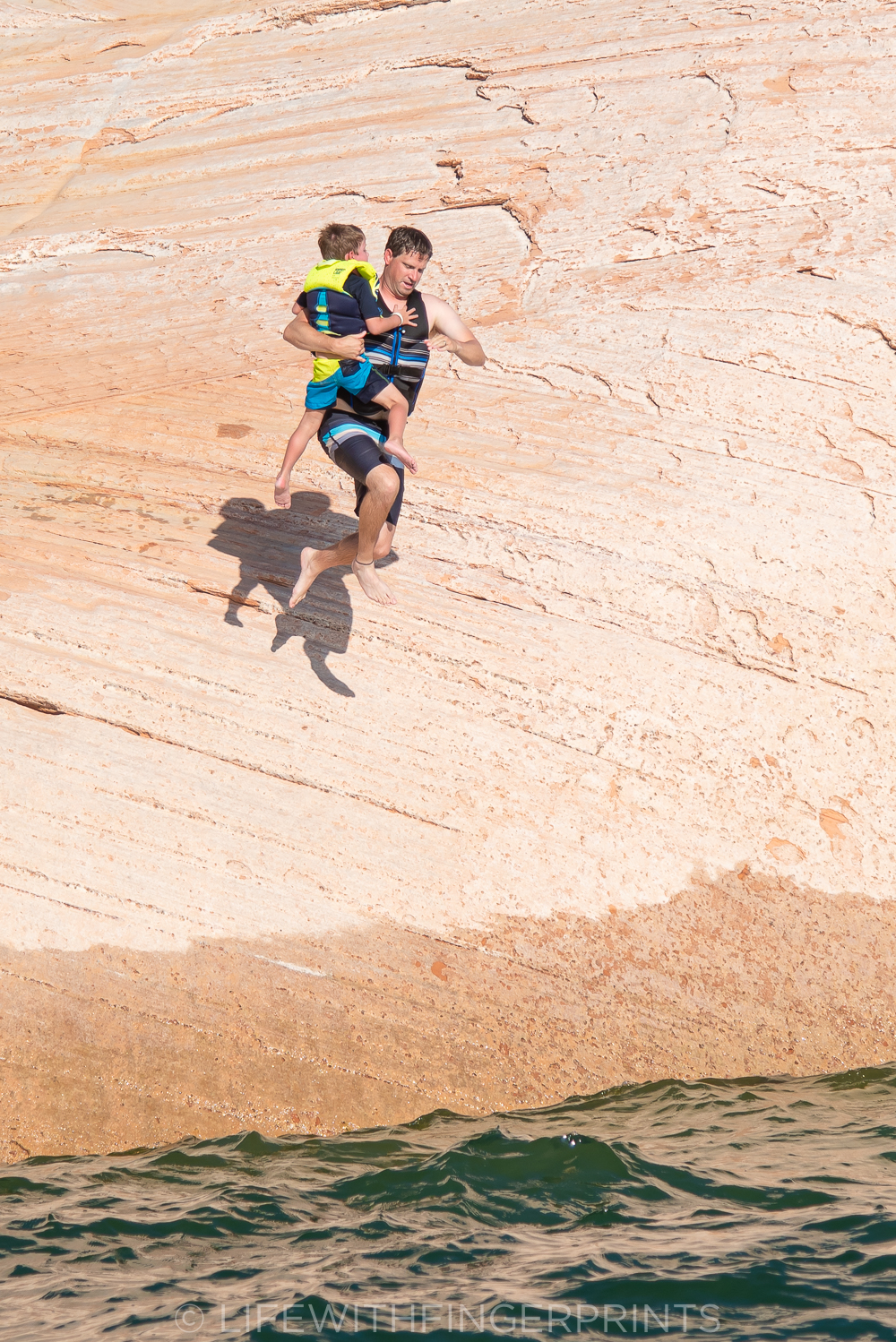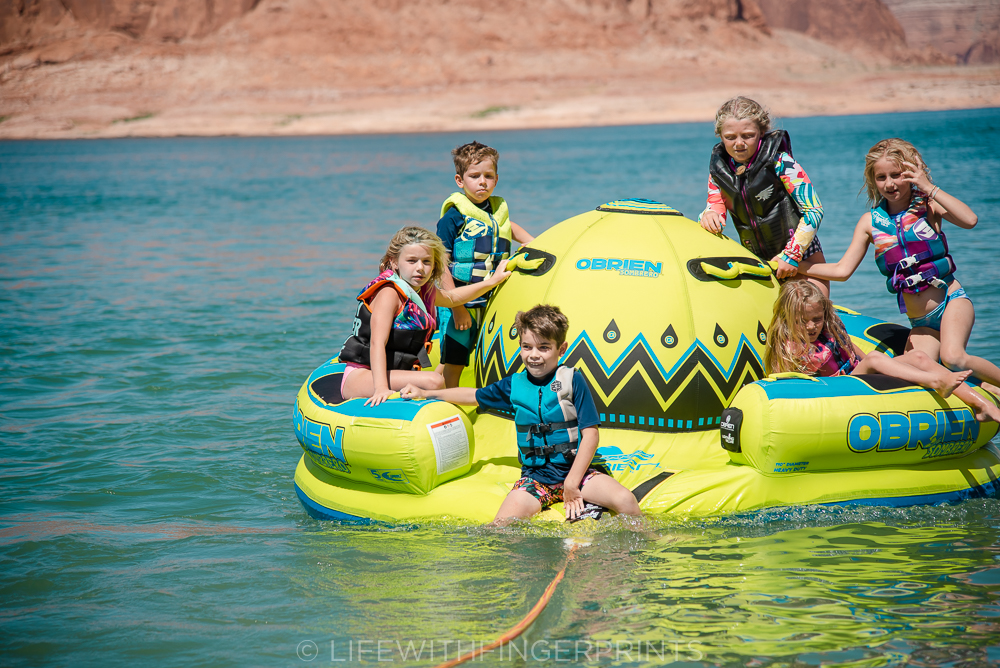 However, he did end up as the only casualty of the trip. 🙁
He was running through the house boat and slipped on the tile floor and fell forward bracing himself with his arms. I think his life jacket absorbed much of his fall, but he still came home with a little souvenir – his first broken bone.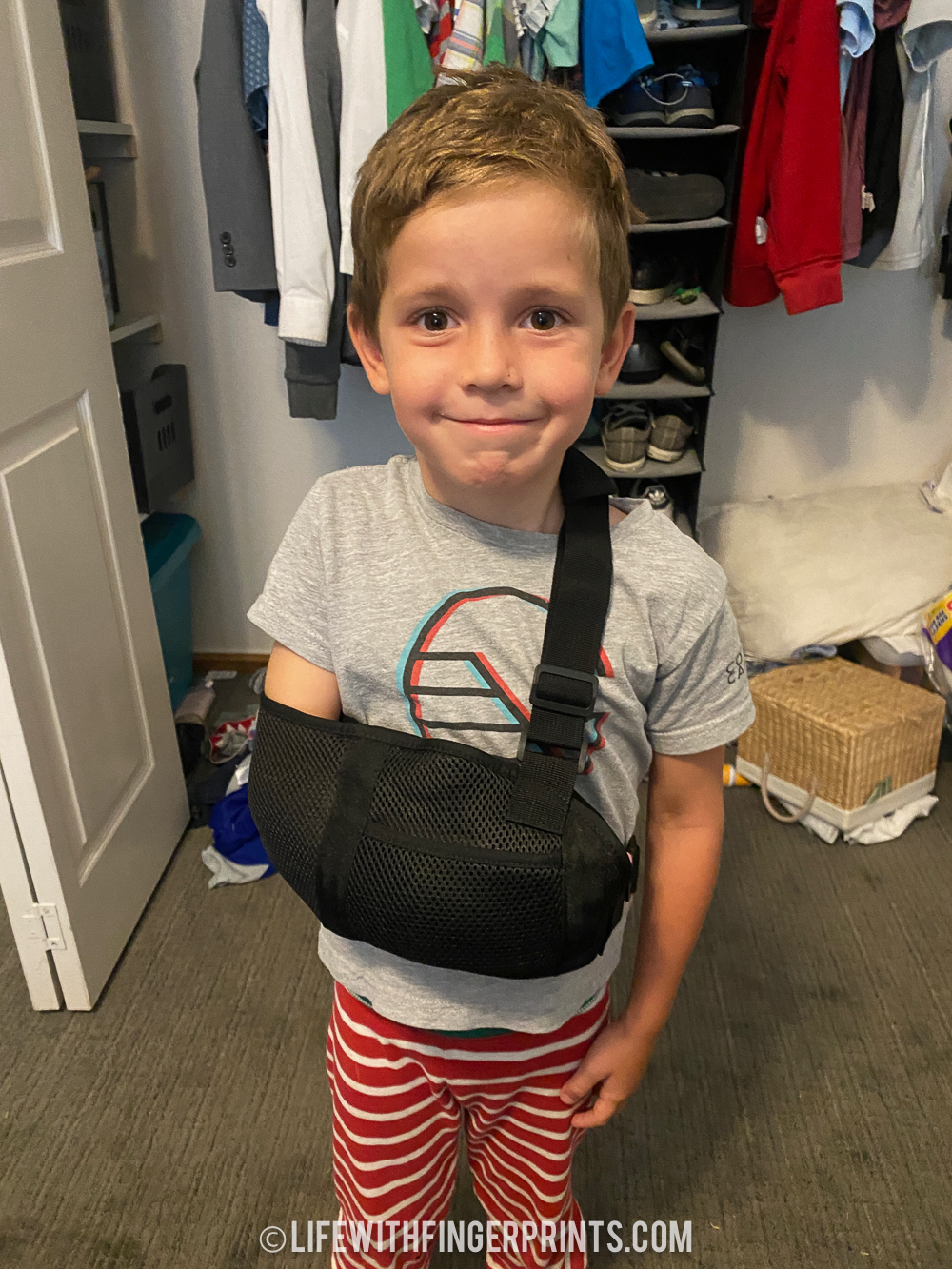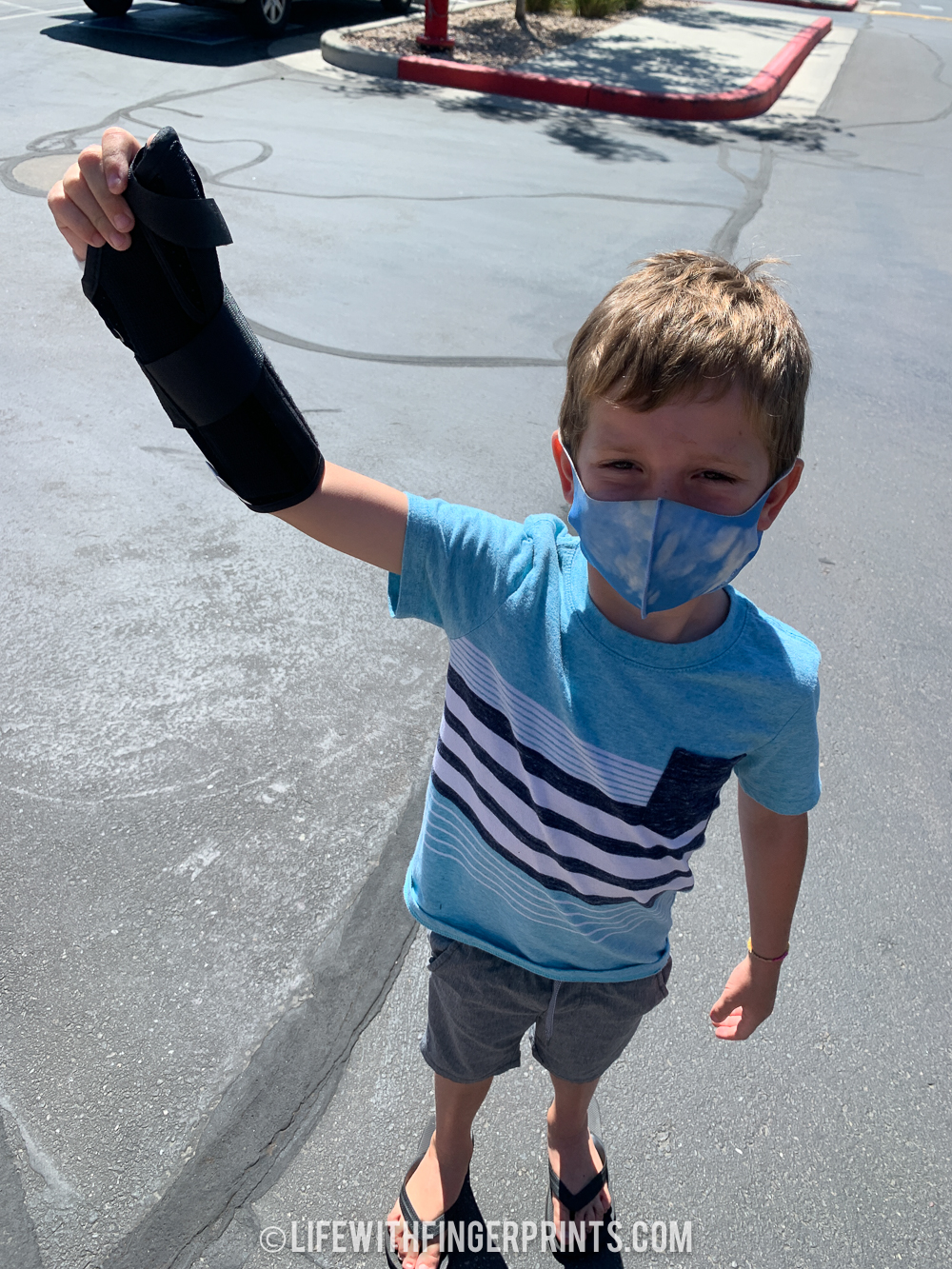 So now we're enjoying summer with some hardware. It's slowing him down just a bit and he's not loving it. Because of how swollen it was and his age, they opted for a brace instead of a plaster cast. The brace has its advantages (hello hot and sticky summer!) but it makes me a little nervous as well. He cant understand why I don't want him jumping off the diving board, or rough housing with his brothers. He literally tripped on the sidewalk as we were walking into the hospital to get his brace. Five-year-olds are not the most graceful beings! I feel like I should wrap him in bubble wrap for awhile just to make sure he doesn't further injure his arms. Lets hope his follow up x-rays in 5 weeks come back clear. 🙂