After a week at Lake Powell, I have more than enough pictures to post for a month, so I figured I would break it down by kid.
What's interesting about this vacation is the fact that it is a shared experience for our family, and yet each person does Lake Powell at their own pace. There is, however, one in our family that just goes harder than everyone else. Sun up to sun down Hunter was playing hard. He and his little buddies were always headed out on a boat surfing or tubing. And when they were at the house boat they were making up all sorts of random games. They just didn't stop – until bedtime when they all crashed. And then they'd wake up and do it all over again.
He came into this week really wanting to improve his surfing skills and his time on the lake (multiple times a day) did not disappoint. Hallie didn't see him surf most of the week until the last day and when he started getting fancy on his carving, she looked at me and asked, "When did he get so good?" His time was well spent and he's now convinced he needs to nail a 360.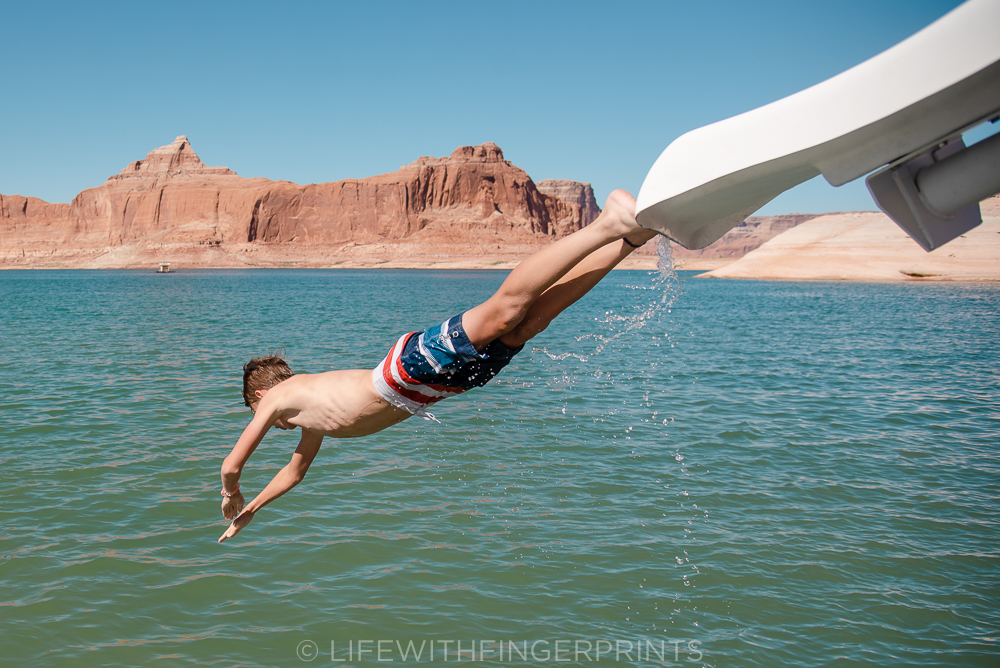 He palled around with these three boys the whole time and I'm grateful they kept each other entertained. There was never a dull moment and they were always laughing.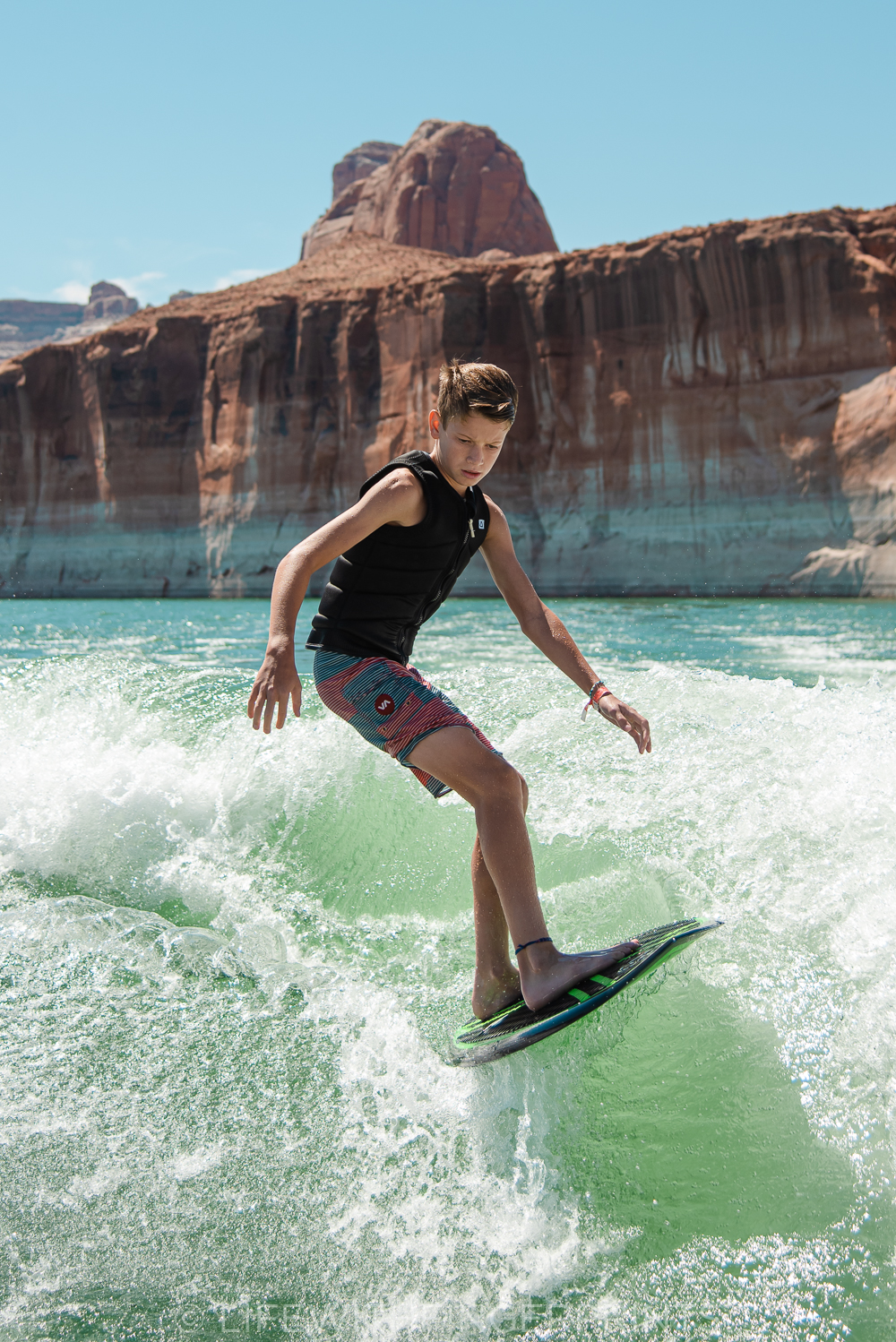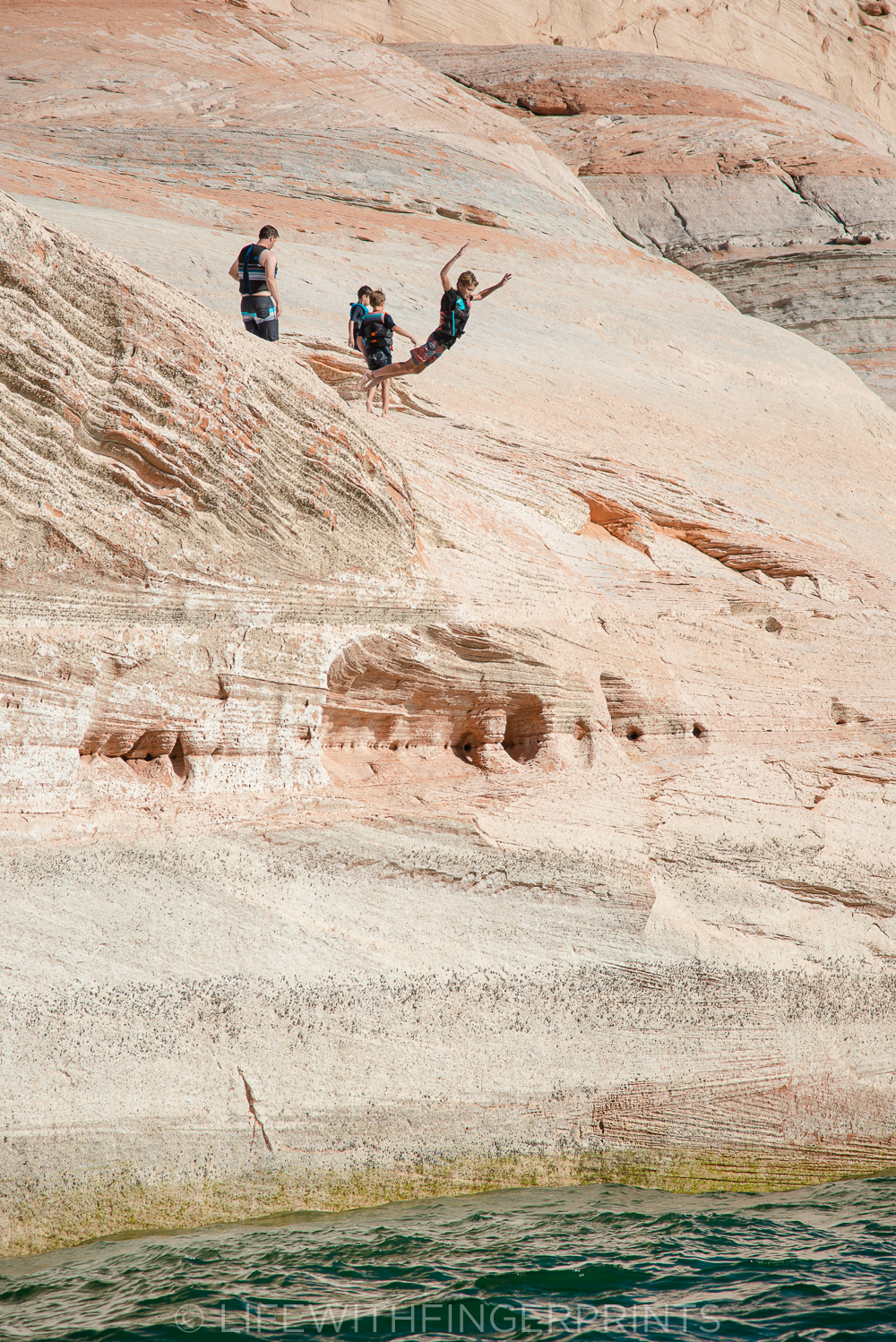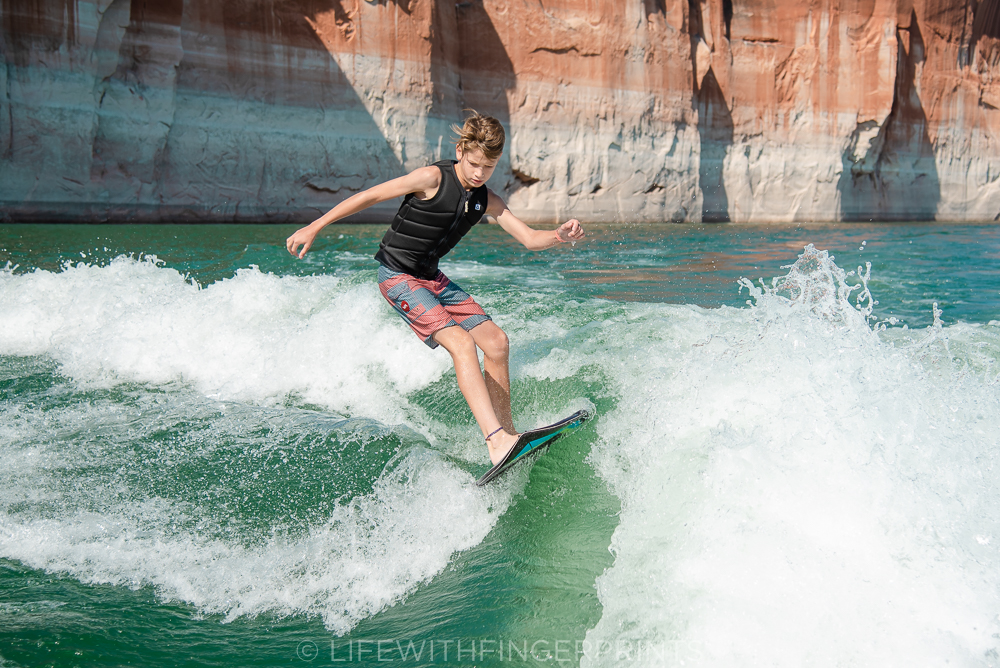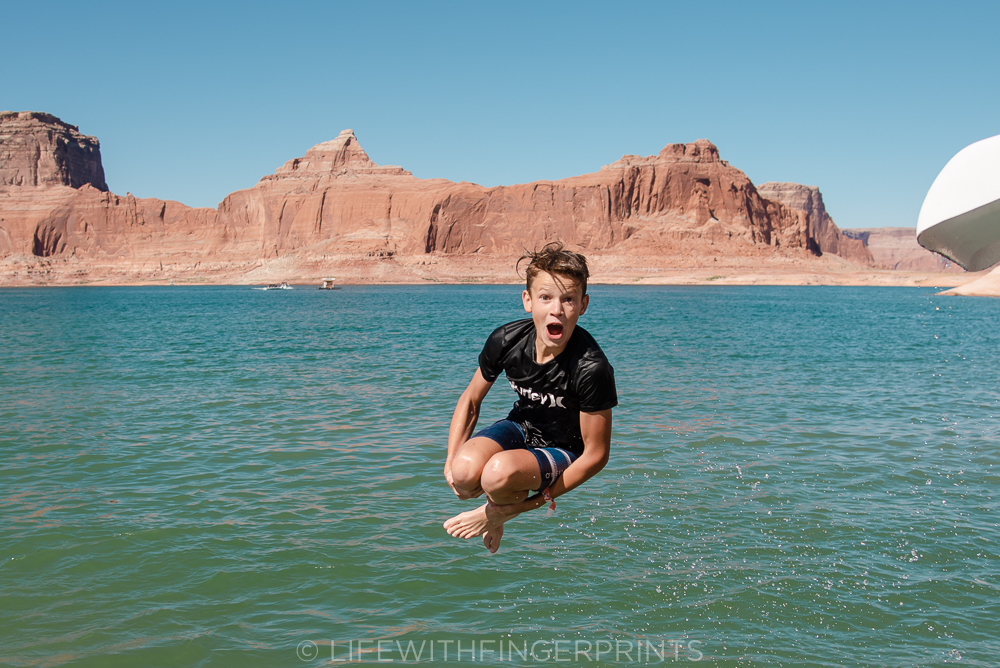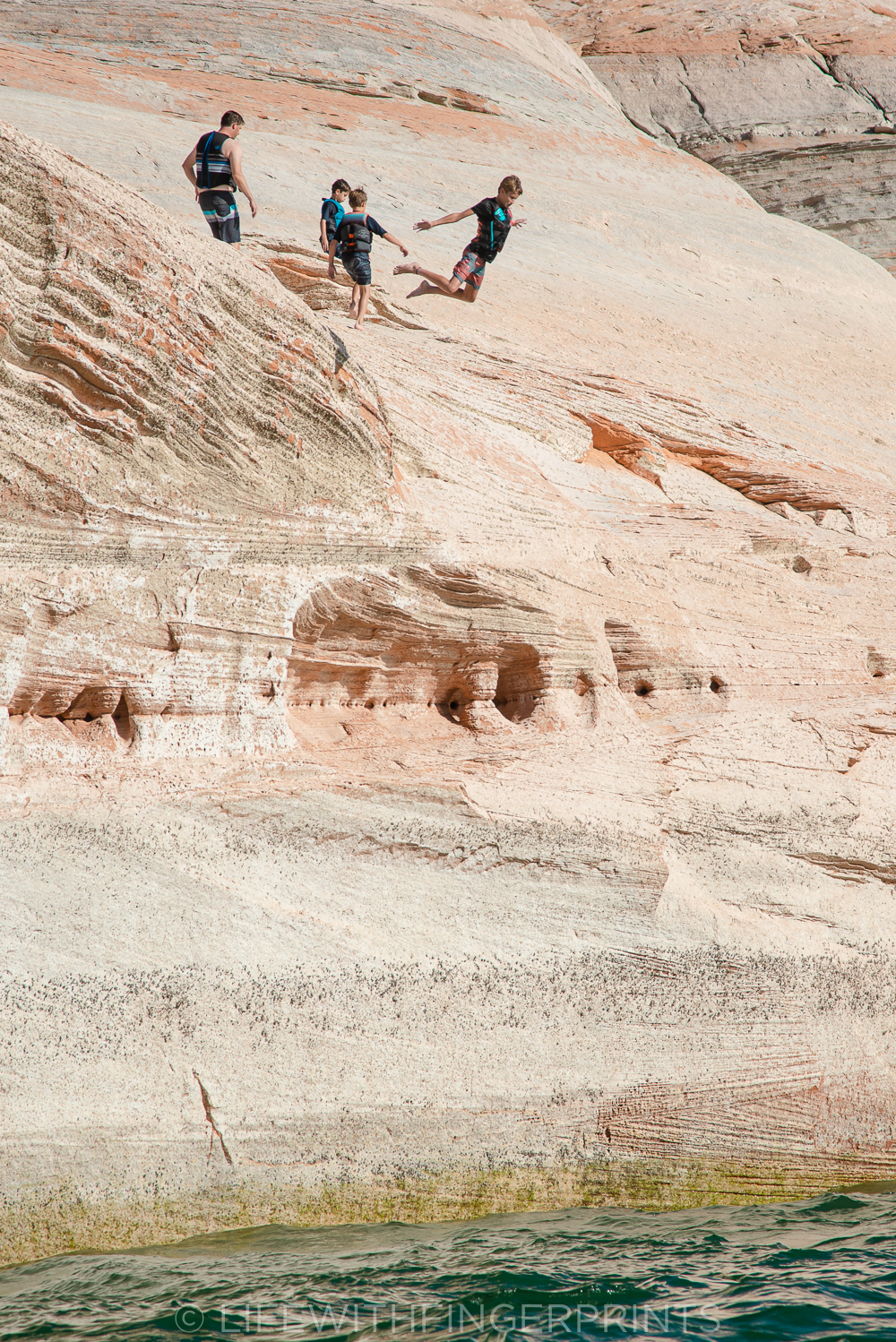 Hunter was adamant that I get a picture with his friends in their matching shirts. Unfortunately, we couldn't get one boy awake after dinner. That is until he heard the ski boat running and you wouldn't believe how quickly he hopped up to make it on that boat!
When you are a 12-year-old boy who loves the lake – life doesn't get better than time at Lake Powell. This is his favorite week of the year.