You know what's great about Steve – He is always willing to help me test lighting. When I'm about to shoot a group of people, Steve is eager to jump in assist. He never sits and smiles normally – nope, he loves to pose. And I remind him that one day these photos will come out of a vault for all the public to enjoy.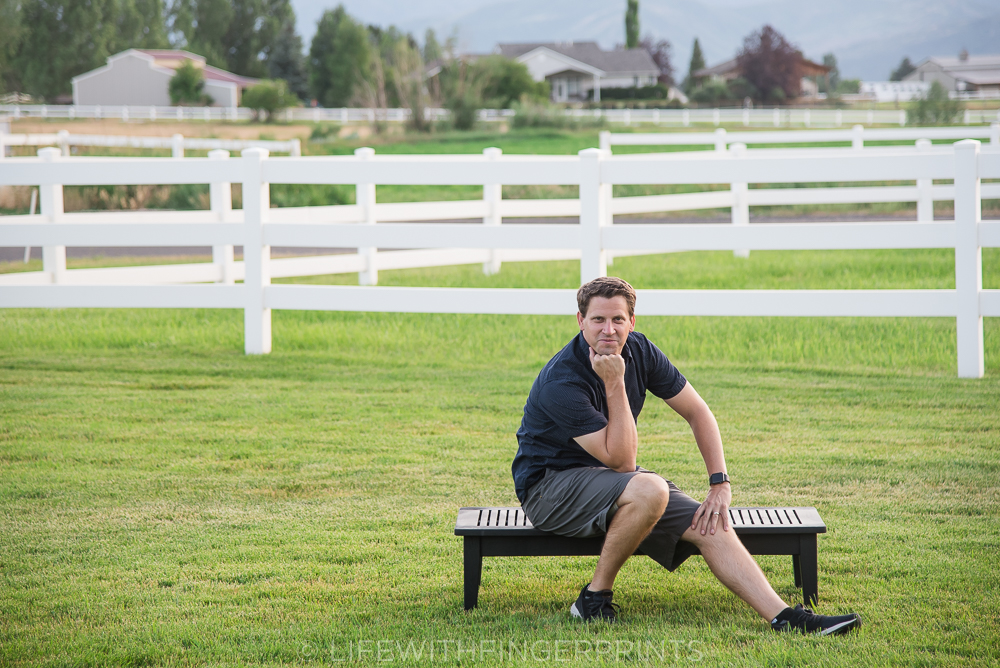 And that day has arrived, in honor of his 40th birthday!
He has been entertaining me for 18 years now and he's always good for a joke and a giggle – he's playful to say the least. Which means life is rarely boring when he's around.
On the flip side, he loves deep conversations and really learning about other people. When we're with my family, it's not uncommon to hear, "That is such a Steve question!" He doesn't just ask how you're doing. He asks how you're feeling and what keeps you up at night. He makes you feel comfortable and loved so you can answer his questions honestly. He's always in the middle of a good discussion.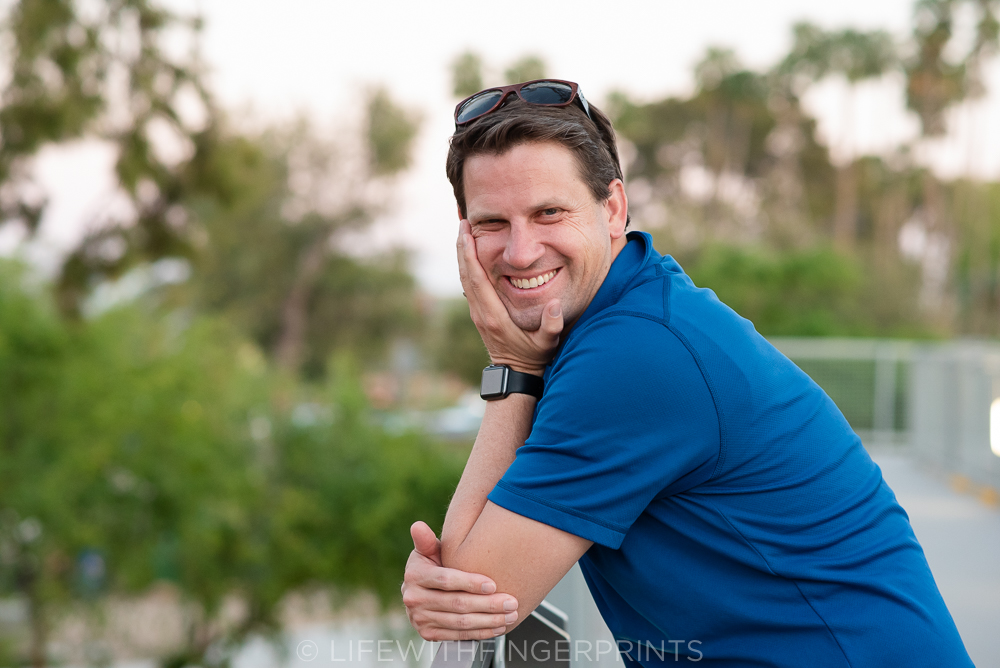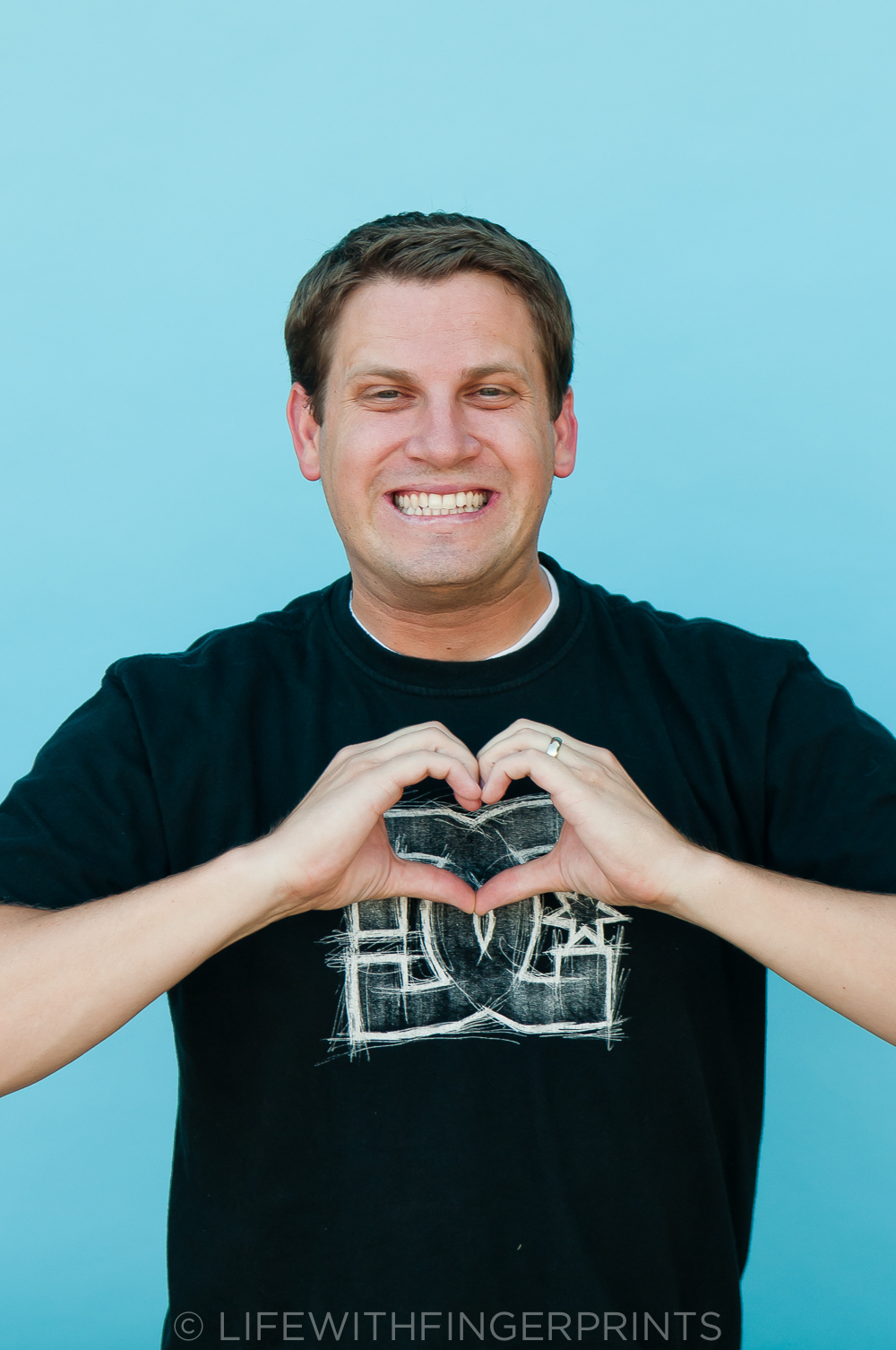 Steve and I are opposite in most aspects of our lives and yet I love his willingness to jump on board with some of my crazy ideas. He doesn't need an updated house, but he supports me with each wall I decide we need to tear down. He would prefer a relaxing weekend, and yet he knows that is some valuable project time. And he despises Halloween and would prefer we not dress up, yet every year he willingly gets dressed up in whatever I lay out on the bed. He doesn't stay in costume very long, but he goes along with it for a bit.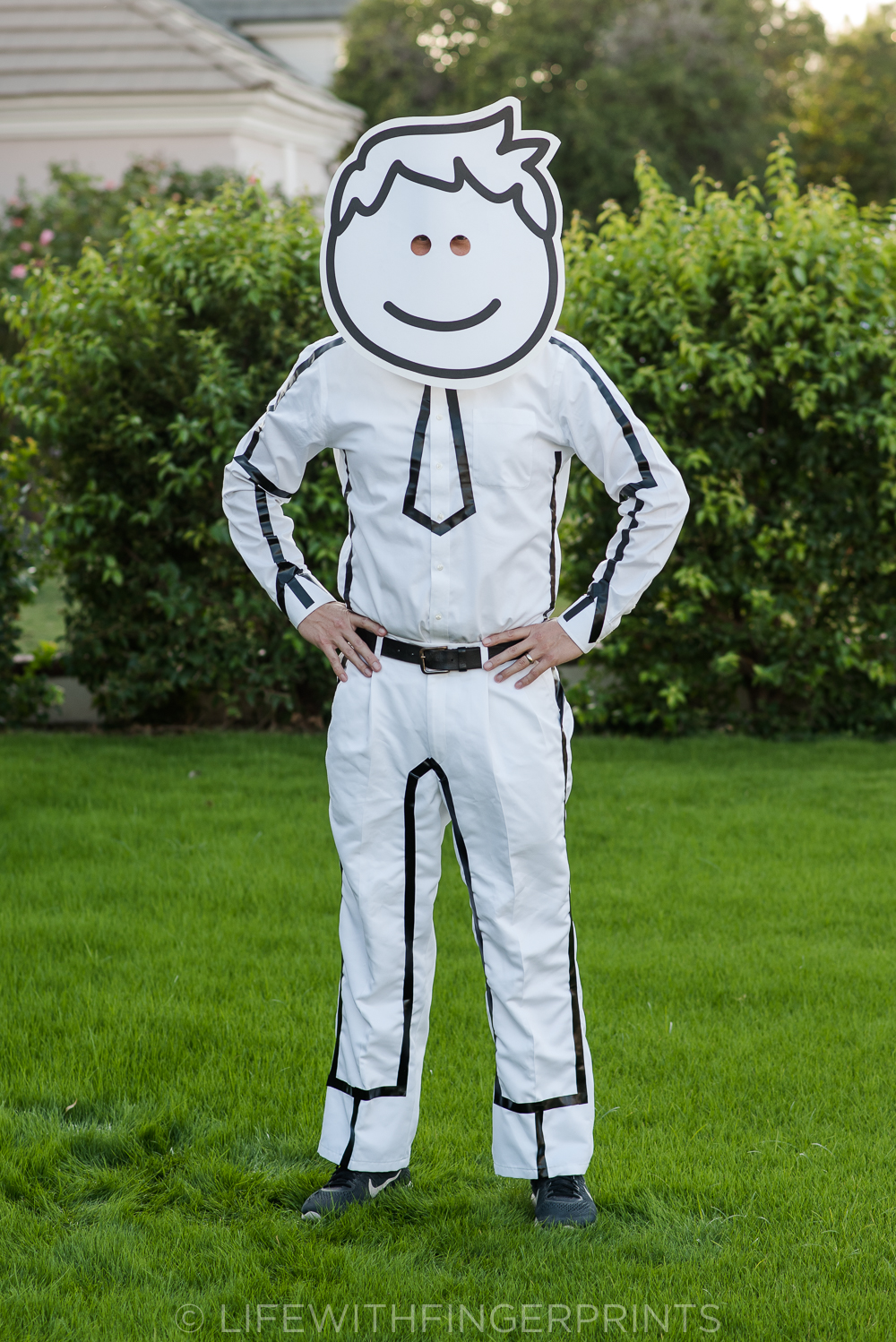 He is an active participant in each of our kids' lives. He plays with them and reads to them and watches movies with them and teaches them and above all… he cooks them breakfast! He is present in everything they're interested in and he loves them deeply.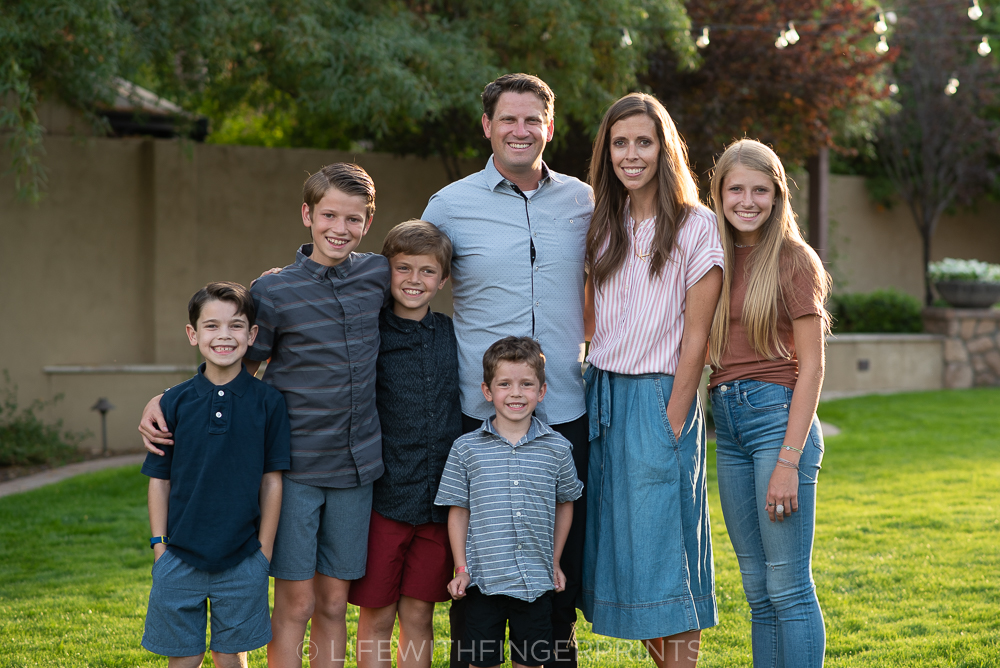 He is love. He is light. And everything that is good.
He is my balance.
He has made a major impact in his short 40 years.
Happy Birthday Steve!