One of our adventures during our time at Bear Lake this summer included a day trip to Bloomington Lake, a cold mountain lake. It was a quick 1/2 mile hike to the lake, but the dirt/gravel road to get to the trailhead could use some improvement. We had a high clearance vehicle, although I saw several sedan cars in the parking lot – I'm not sure how they made it on that road!
The short hike was easy and beautiful and it opened up to a small lake with a rope swing and some rocks for cliff jumping. I was surprised with out busy the area was, but even busy we got on the rope swing and had plenty of time without feeling rushed.
Not surprising at all, Bennett was the first to hop in line for the rope swing…but he had never done it, so he was looking for some pointers. We quickly ushered a cousin to the front of the line to show him out it was done. As soon as he saw how to do it, he was ready to go.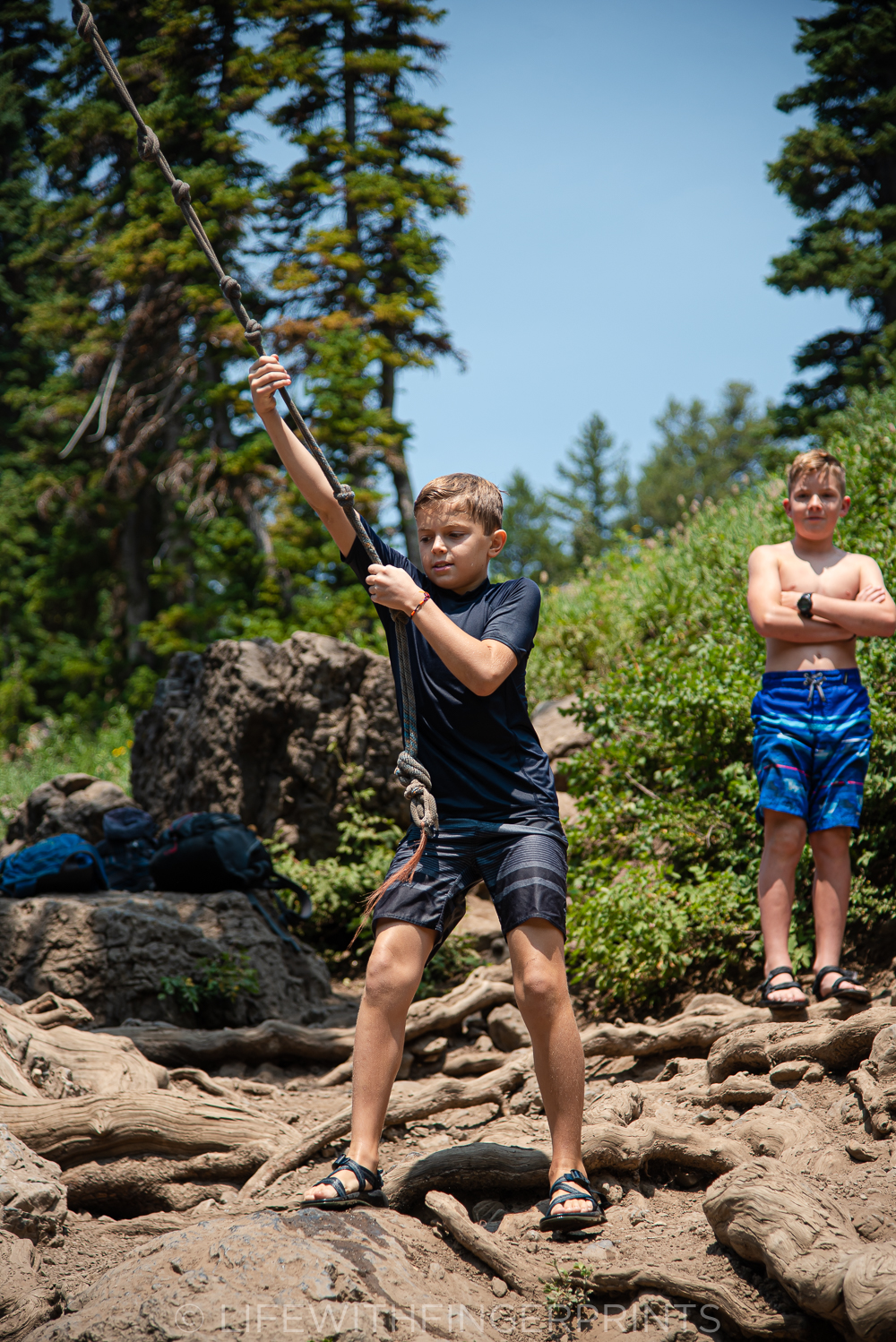 After several rounds of the rope swing, the older kids trekked around the lake, over the boulders, and then swam to the cliff area. They had to earn their cliff jumping experience! And I just watched from afar, trying to pick out which kid was jumping when and then I saw a backflip and I knew that was Steve. All his diving days as a kid pay off in these situations.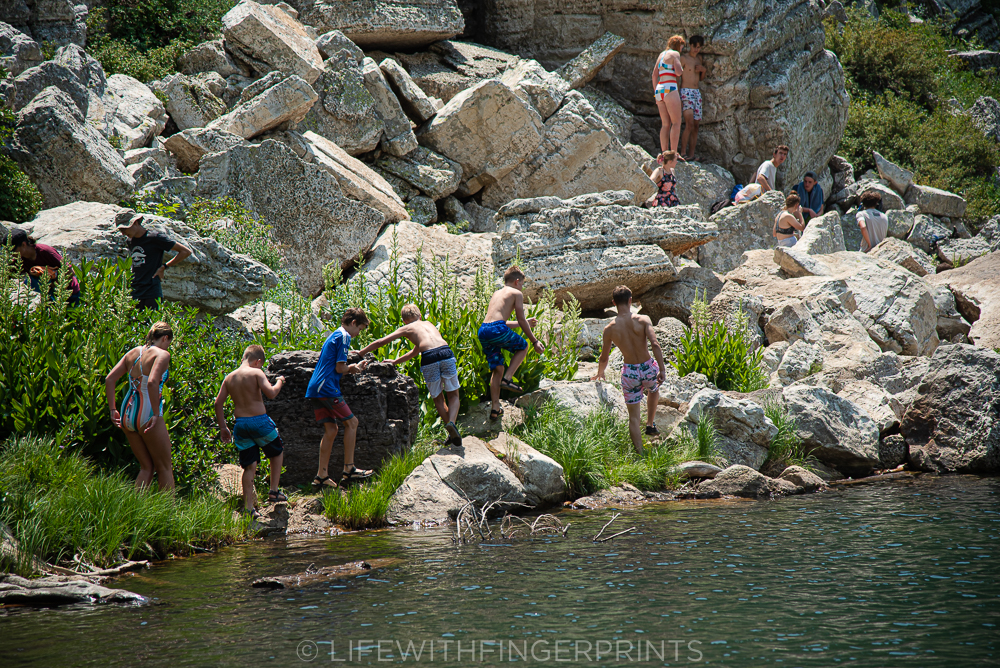 Our afternoon scenery was beautiful. With so many fires every where, the air had been smokey for weeks and the higher we climbed in elevation to reach this trailhead, the more clear the air was – truly a breath of fresh air.
We passed several people as we hiked in and everyone said how warm the water was this year. I was so hopeful and convinced I would do the rope swing – I love rope swings! And then I felt the temperature of the water and realized if I jumped in, even on this warm summer day, it would take me forever to warm up so I gave it hard pass! 🙂 I can't imagine what the water feels like on a cold year.