Its summer and it's hot. But you'll still find this girl on the courts – playing anyone who is willing to bear the heat with her.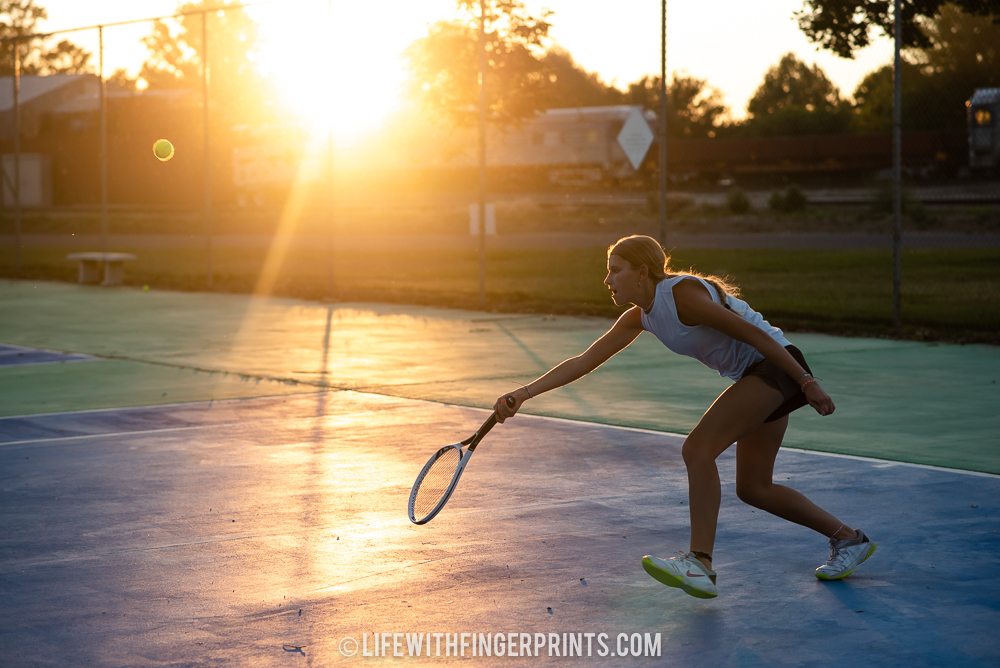 We typically wait as late as we can. The sun goes down at 10pm. So 9 or 9:30 we'll head to some courts with lights and let her hit the night away.
She's played friends. Hunter. Me. Steve. Both of my brothers. And my sister-in-law. She's played doubles and singles. She just plays.
She's breaking in her new racquets and her new shoes before she heads to tennis camp later this month. And on top of that, she's got a tennis tournament tomorrow.
The theme of her summer would be classified as tennis, summer school and cousins. It's good to be fifteen.