Our highly anticipated day (with extreme temperatures of 111 degrees) has come and gone and each kid came home with their own version of the day.
Briggs had a great first day of school. He did tell us that the class almost missed their recess because the kids weren't singing good enough. Not sure what that was about, but luckily the class redeemed themselves and the crisis was averted. He loved his pepperoni and crackers he had at lunch and he didn't understand anything his Spanish teach said.
Cannon was happy to report that he sat by Avery at lunch and on the bus and played with her at recess so that is basically his best day. He also enjoyed his music class today and was a little bummed they didn't do more math. 🙂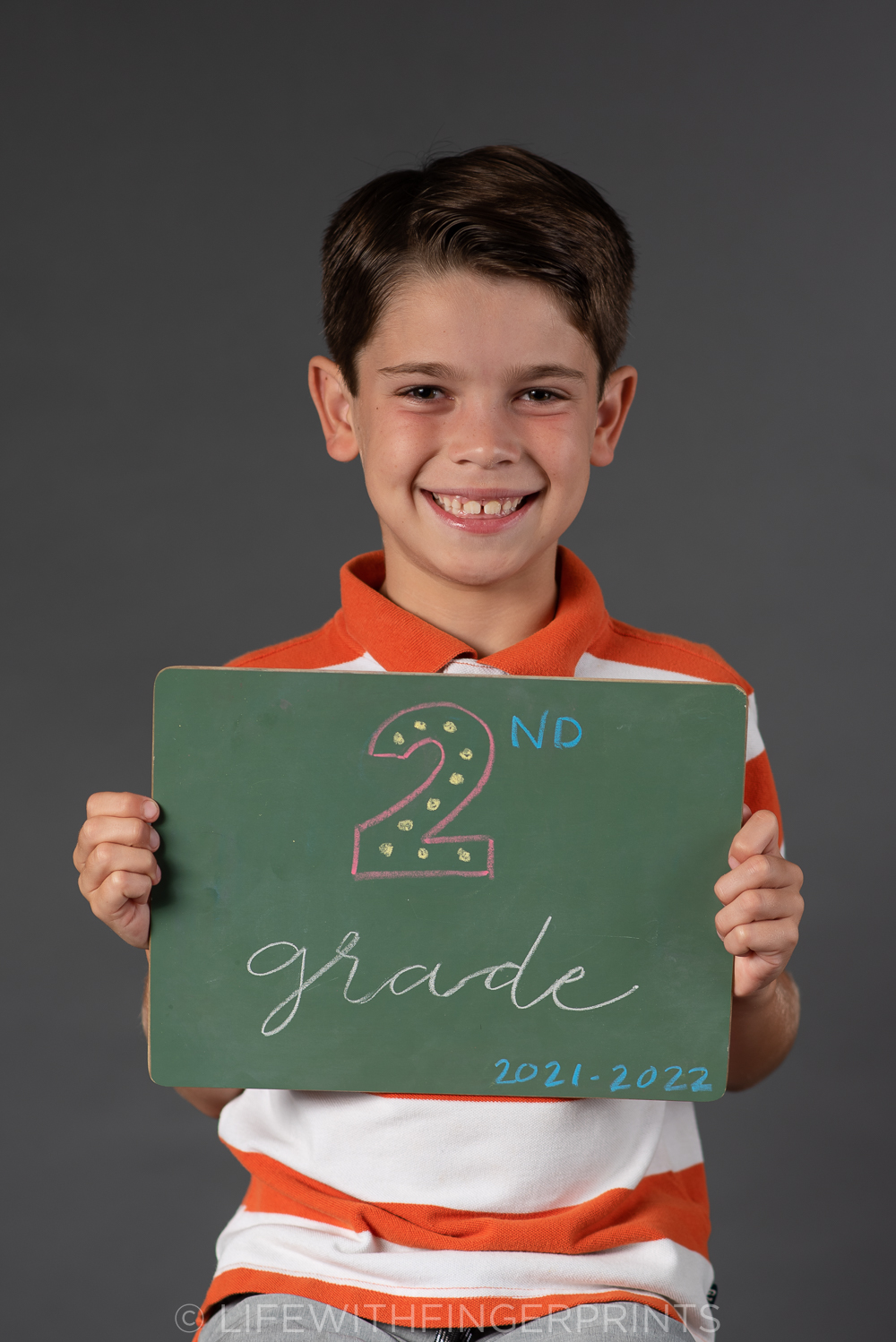 Bennett had nothing bad to report. He loved playing soccer at recess and there's a new kid that is really good. He talked about how sweaty he got at recess and just how sweaty the collar of his shirt stayed long after recess. He has decided collar shirts are better left for cooler weather. He loved the fact that his teacher gave him an apple today and read them some stories.
Hunter admitted to being a little anxious starting junior high, mixed with some excitement. Of course as soon as he got there, and started classes he said it was all good. He recognized a lot of people from his school last year, sports and other social connections. He loved riding the bus (which was not the case for Hallie) he figures its just another 1/2 hour that he can spend with his friends each day!
Hallie came home less than enthusiastic. Her high school is undergoing some serious renovations but they're only part way done and none of the area she sees has been updated yet, she was hoping it would be further along, instead, the campus is just torn up. She was also bummed that she didn't have more friends in her classes. In a school of almost 4000 kids the chances of knowing people in your classes are slim – but there's always a hope. And that hope was dashed today. The redeeming factor of the day was her friend's birthday who brought Cane's for lunch. The good thing about Hallie is she easily makes friends so although she doesn't know any kids in her classes today, she'll make friends before long.
Tomorrow is another day – a half day, but another day nonetheless!