While we were in Idaho, Hallie signed up for a tennis tournament to keep in shape for her upcoming tennis camp. It was great competition and it was fun to have her grandparents there supporting her.
After watching a day of tennis, Hunter asked if he could participate in the next tournament. This took me by surprise because he's not actually played any tennis matches yet. He had some group lessons last year so he can get the ball over the net but he hasn't done anything outside of that. And yet he was confident.
So we signed both Hallie and Hunter up for the next tournament and we spent the next 7 days having Hunter practice serving to make sure he could get it over the net!
We had low expectations for the tournament and he surprised us all! Not only did he make his serves in, he played well – only losing to the champion. What he lacked in skill he made up for in grit – there were balls I thought he had no hope of getting to and somehow he would get a racquet on and get it back to them. He has some natural talent and so much room to improve – it will be fun to watch him one year from now playing in these tournaments. He's caught the tennis bug – now the trick is trying to fit it in with the other sports he loves.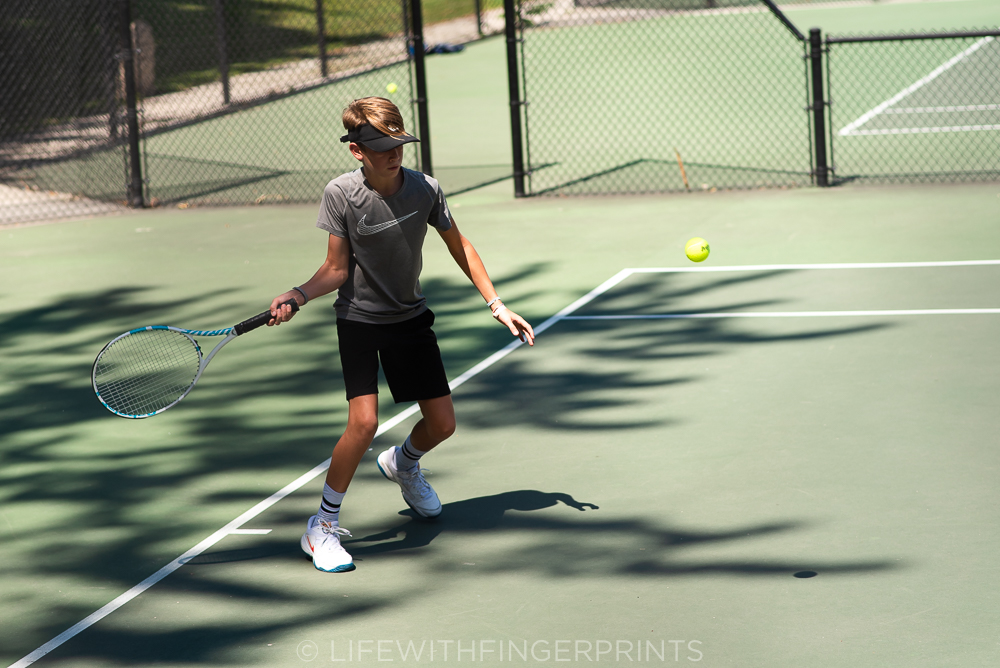 Hallie's second tournament in Idaho was one for the books. As she was playing her first girl, we couldn't help but notice the match right next to her taking place. The girls were strong players and they were crushing the ball. I was starting to get nervous that Hallie might actually have to play one of those girls – which was exactly what happened. Hallie won all her matches which meant she was playing in the championship game – against the girl we thought for sure must be in a different category because of how well she played. She hadn't given up a single game all day and Hallie was dreading having to play her.
Tennis is tough because it's a mental game and when you know someone hasn't given up a single game, you tend to doubt your skills. We were trying to pump her up about the championship game and I told her to take just one game out of the 6. She hadn't given up one, and Hallie could take a game from her. That's it. No pressure to win. Just take a game. And on the off chance she should win the whole thing, we'd all go out to dinner, her choice of restaurant.
Hallie came out strong and won the first game and she looked at us in shock and we looked at each other with disbelief and excitement. The boys were now really invested in the match because they were hoping for dinner at a restaurant as opposed to the food I was preparing at home!
Like I said, tennis is a mental game and once Hallie took the first game, her opponent started to lose confidence. And then Hallie won the second game. And the third. Her opponent took the 4th, so it was 3-1. Hallie grew more confident on the court and her opponent did not and before long Hallie had won 4 and then 5 and by this time her brothers were beyond excited at her chances.
And then she took her 6th game win closing out the match. She crushed it. The boys were cheering. I was facetiming Steve so he could watch the magic taking place on the court and Hallie was beaming. She went from trying to take one game from the girl to taking 6 and winning the championship. There was so much excitement on the court that hot and sweaty afternoon.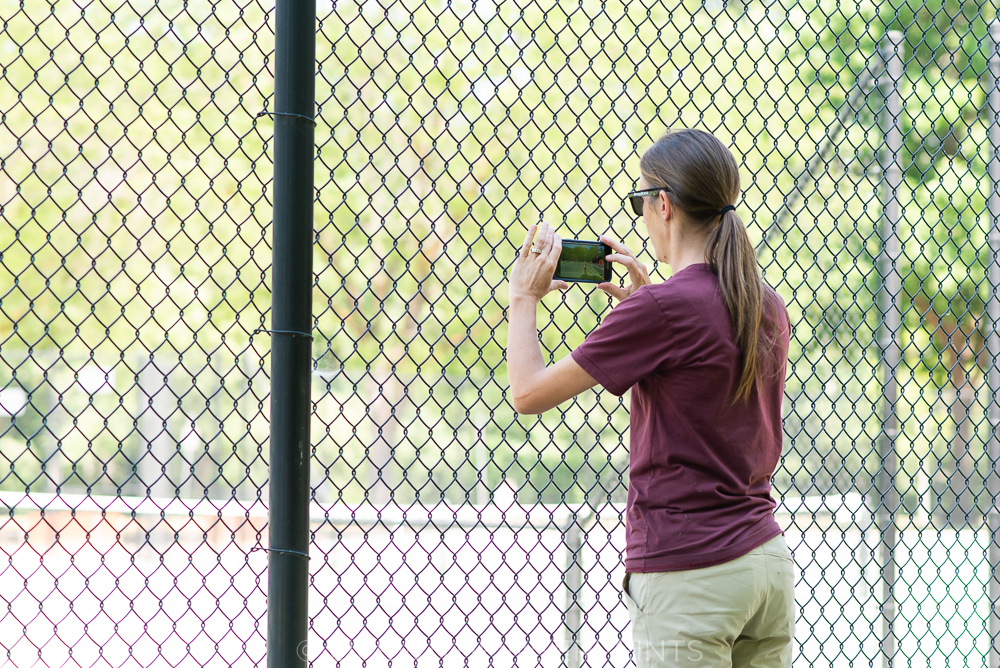 And with that win came some confidence. Tennis can be a lonely game but it's always more fun when you win!