When we found out that Hunter had a soccer tournament in Utah over Labor day weekend, we weighed our options: One parent flies with Hunter and the other stays back, both parents fly and find a babysitter for the rest of the kids, or drive 11 hours there and back with a really quick turn time. (My summer roadtrips prove I love a good car ride – but I want 6 weeks to travel – not three days!) We decided that a parent would fly with him. And when we started looking at flights we realized how inexpensive flights were ($59 each way) we decided we would spend Labor together as a family in Utah – our first time flying with our whole family.
All of our kids have flown – Hallie and Hunter have flown the most since we lived in Milwaukee when they were younger, but Hunter couldn't remember any of it. The younger ones have also flown a couple times as babies, but didn't have any memories of it. So taking our whole family was a big deal. The experience was made even better traveling with our friends from the soccer team – all the kids (and even the adults were entertained!)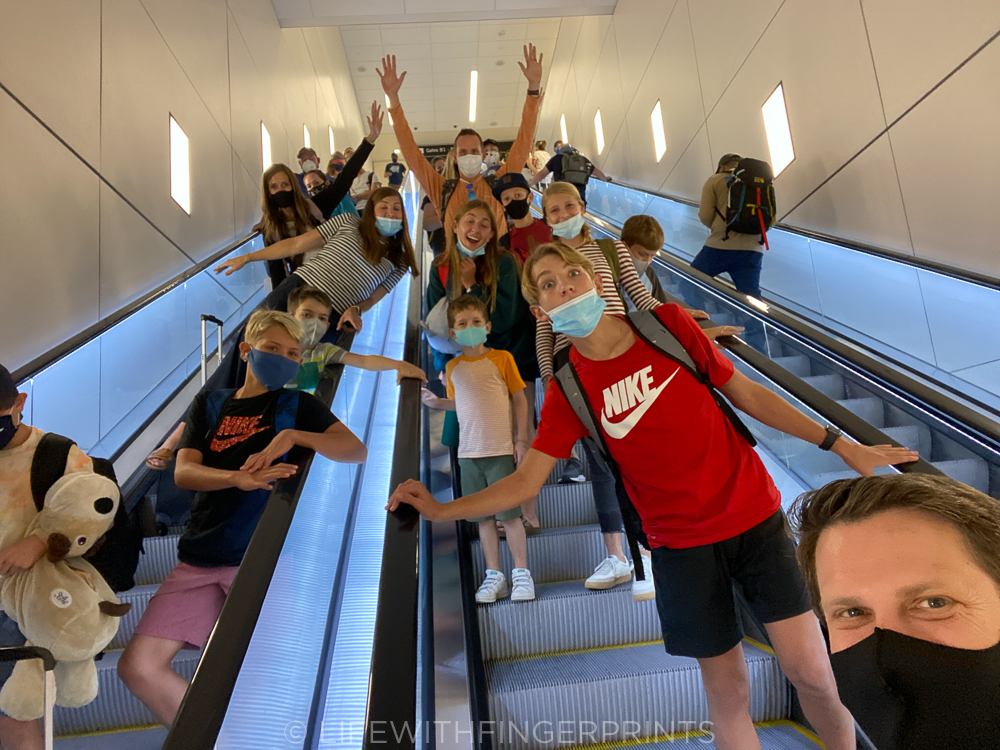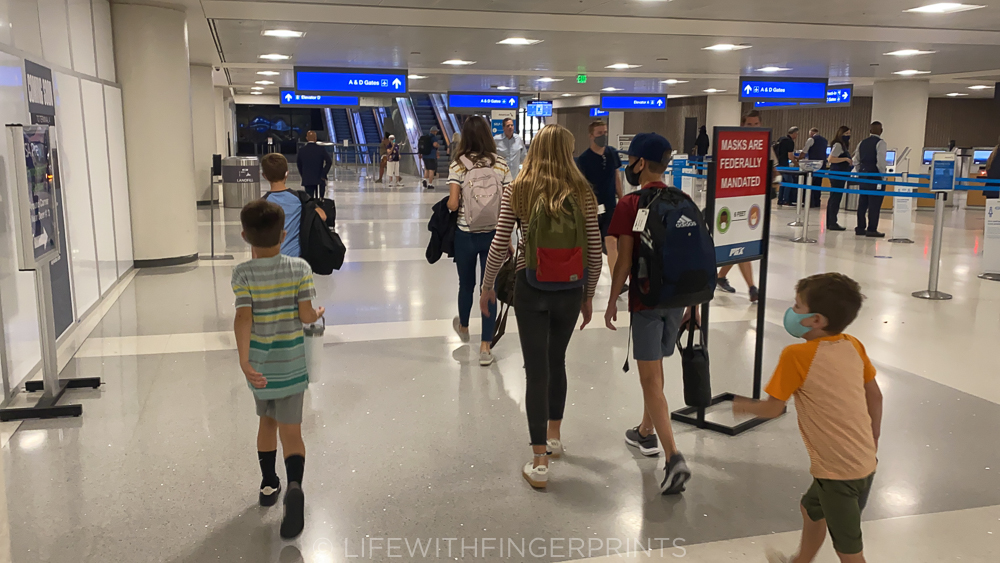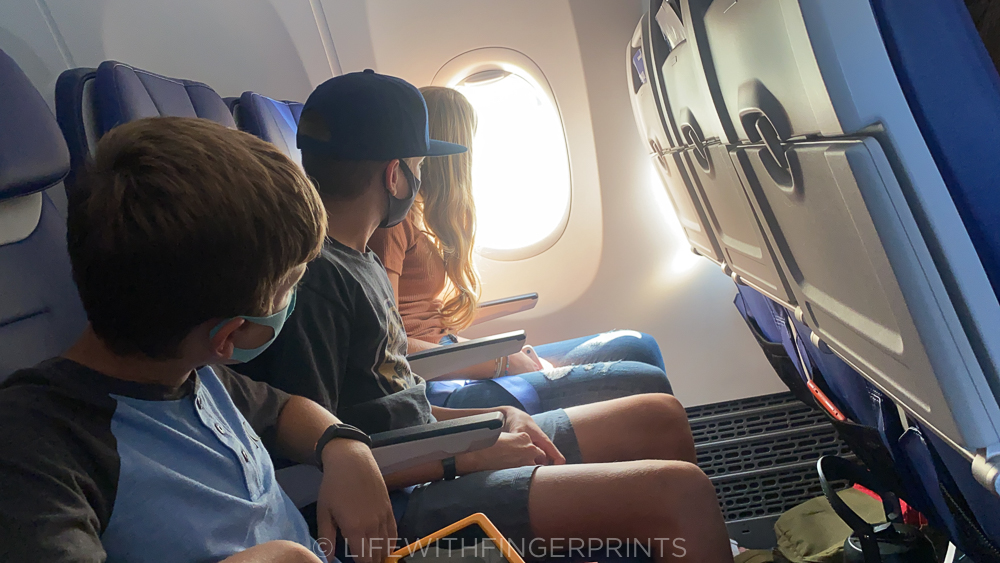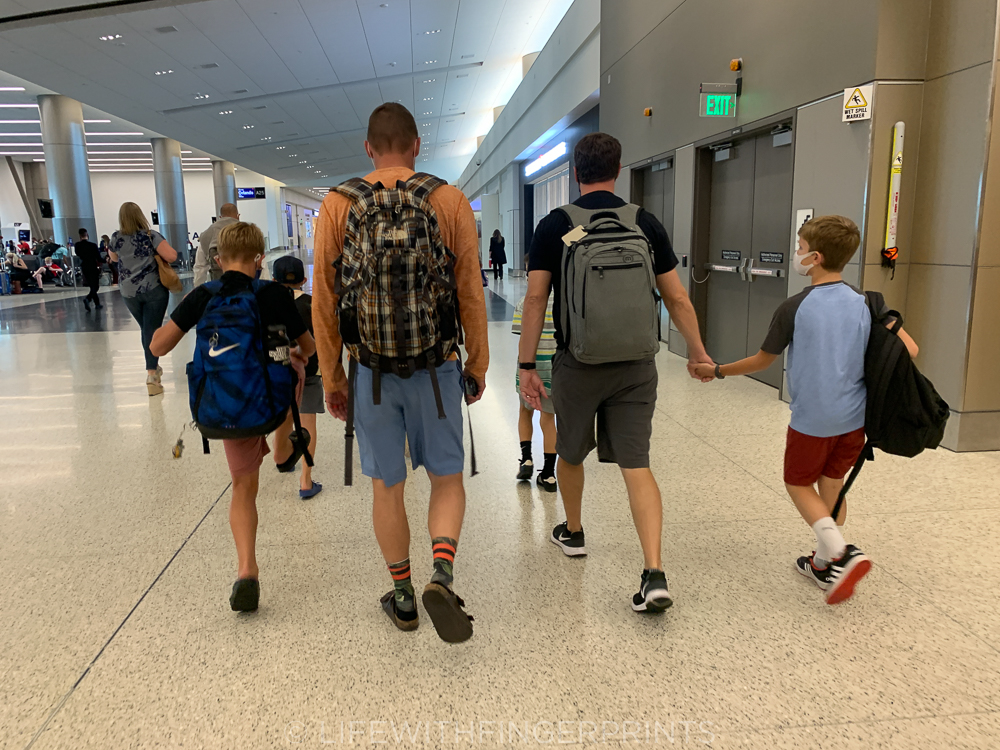 We taught the kids how to read the arrival and departure boards because that is flying 101 and important to know if they ever get turned around and can't find where they're supposed to be.
The flying part was so successful – even if the tournament was a bust, we still loved the experience of traveling by plane.
We knew the competition was going to be tough. We were placed in the highest division and we were missing several players from our starting line up. We petitioned the tournament director to be dropped to a different bracket, but he was not having it. So we showed up and played. (We were doing this tournament to get ready for our league play that starts this weekend) Our first game was rough. It was the first time our team had actually played together and it showed, we came out flat and lost 2-0.
Our second game was much better – but still disappointing. We had a 2-0 lead and we couldn't keep it, we tied 2-2. Hunter was proud of his two assists in this game – which is new for him since he's no longer playing defense.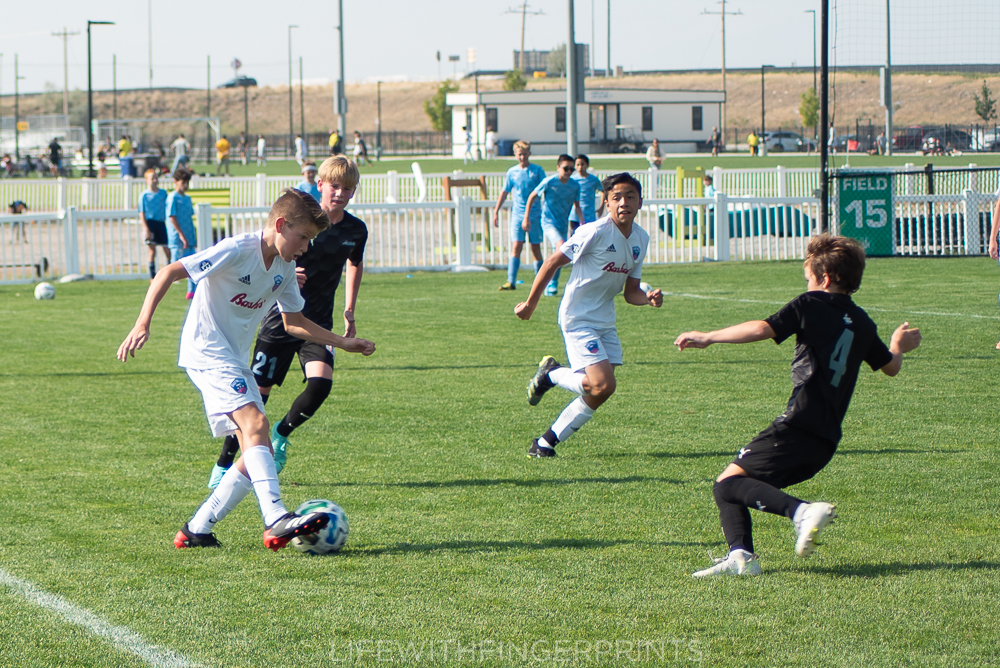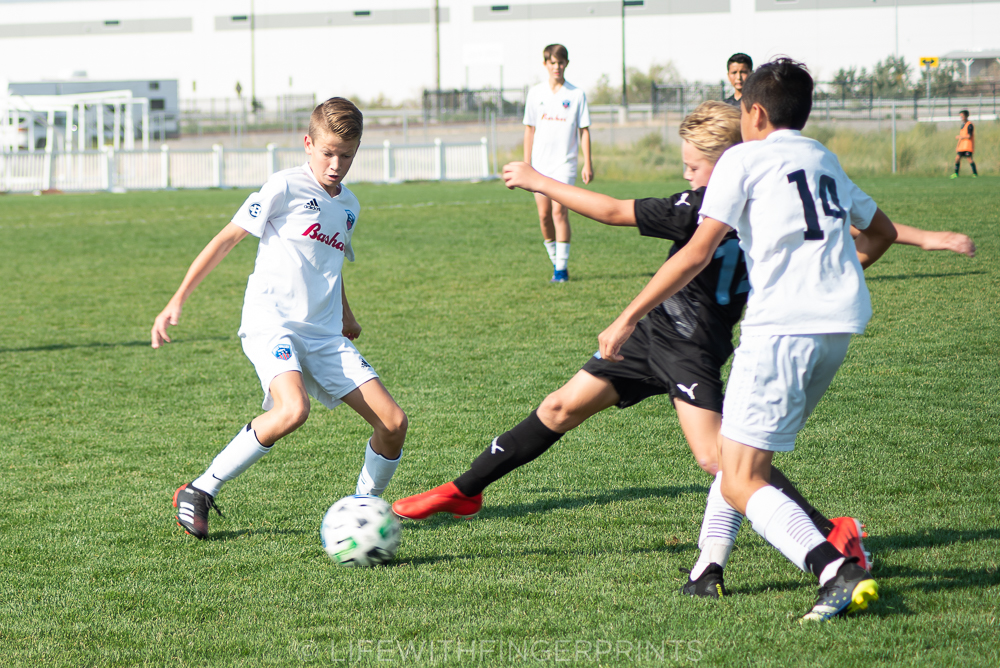 Without a win, we were sent to the consolation bracket for our final game. By some crazy, small chance, we actually played our good friends team for our final game. The fact that we both entered the same tournament, were put in the same division out of 14 teams, and then we both ended up in the consolation game together was a really slim chance. This was our third game in 24 hours and our boys were hot and tired. It was not our best showing, but luckily, the other team was in the same boat. Too many tired legs to play good soccer! We ended up with another tie 1-1 and these two battled it out.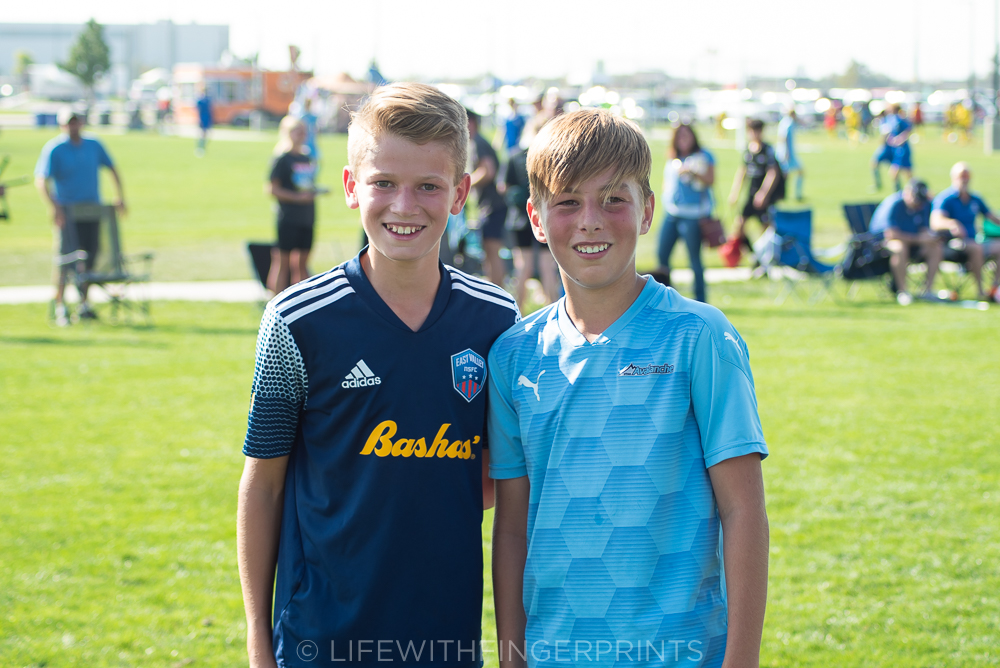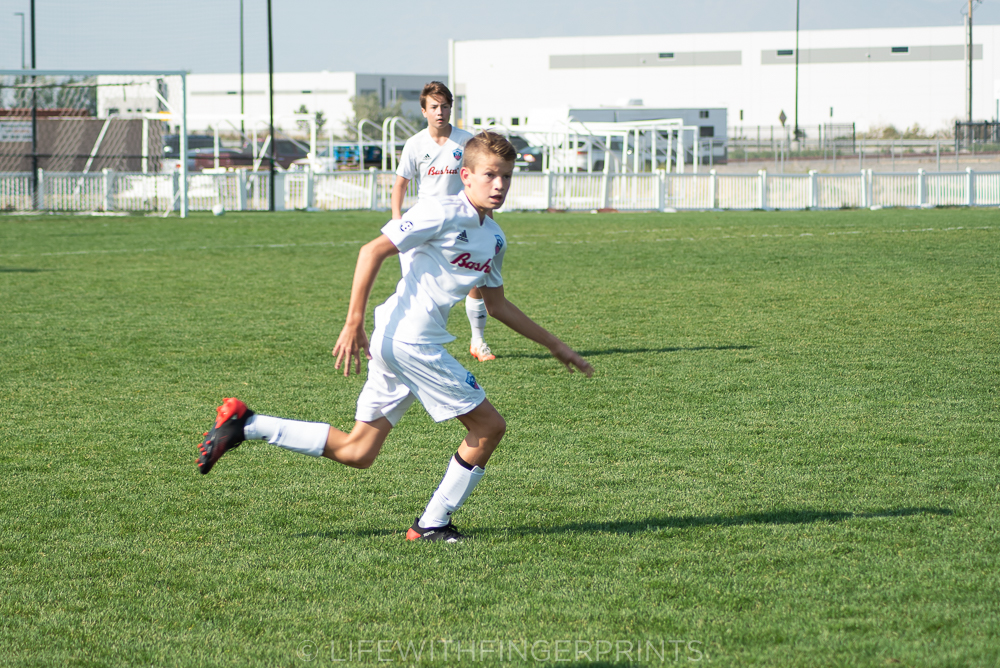 Sure, we would have loved a better tournament outcome. But it was fun to watch and now we're pumped for our season to start.
One of the highlights of the weekend was just how many visitor spectators we had joining us on the sidelines. My parents, who spent many years traveling to our soccer tournaments, made the drive from Idaho to spend the weekend with us and watch some soccer. My dad is and always will be a coach!
We were staying with my brother so they joined us for two of the games. They have soccer in their blood and we were disappointed that our nephew's team decided not to enter the tournament – we could have watched twice as many games. 🙂
My cousin and Aunt drove down to see a game (my cousin is also a player and coach).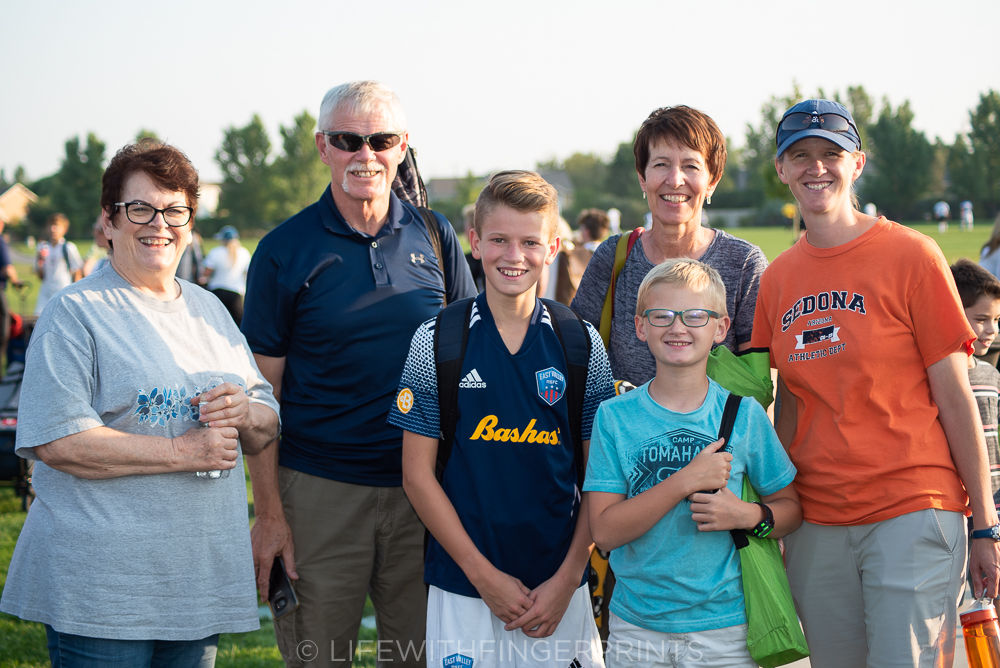 Steve's sister, who lives by my brother, joined us on the sidelines for our 2-2 energetic game. She is the best cheerleader and is exactly who you want in your section. Sometimes it's more fun watching her watch the game than actually watching the game.
And then our good Milwaukee friends, turned Utah friends (also known as our Lake Powell friends) sat on the opposite side of the field as our boys dueled on the field. Hunter said Clint was giving him some tips when he was on his side of the field. Good friends are hard to come by and these ones are great.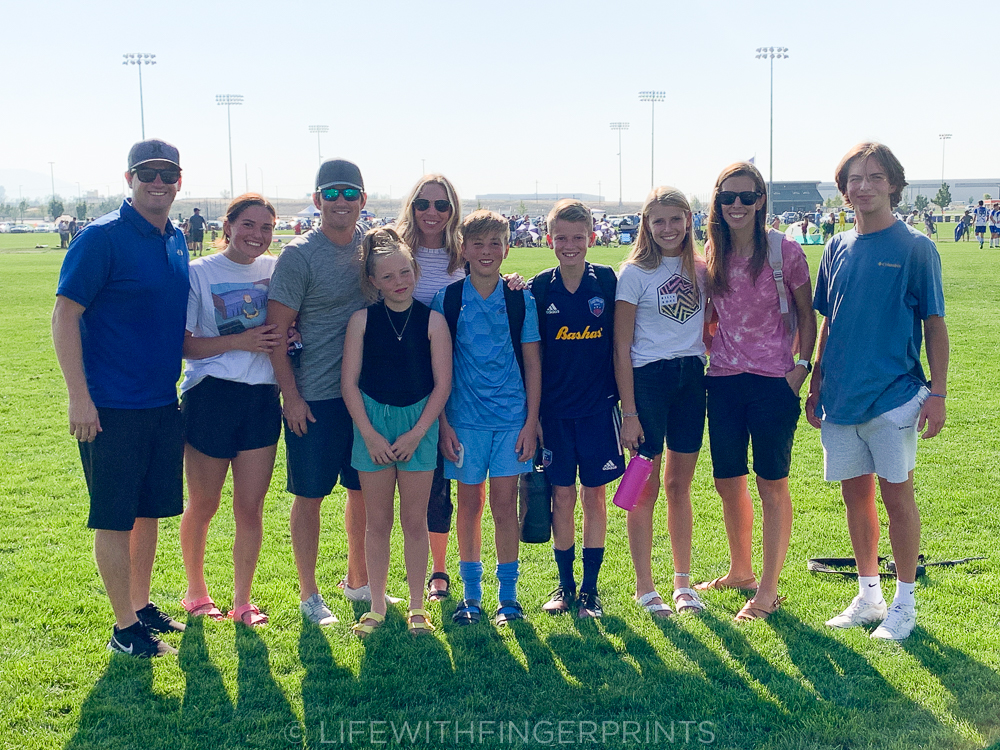 When we weren't watching soccer, we were cheering on my niece at her volleyball game and our nephew at his nail biter football game (in which he won it for his team in the final minutes). We were enjoying the warm fall weather with walks and parks, the kids played with cousins, we played board games, we shopped and we enjoyed our time with family.
It's amazing just how much we could fit in during a long weekend.