This popped up in my Facebook memories from 14 years ago and it made my heart stop. My first, and only child (at the time) – almost two years old. We were living in Milwaukee and on an unseasonably warm October afternoon, we found ourselves outside waiting for Steve to come home, pulling the wagon up and down the sidewalk. She was a handful – full of spunk and sass.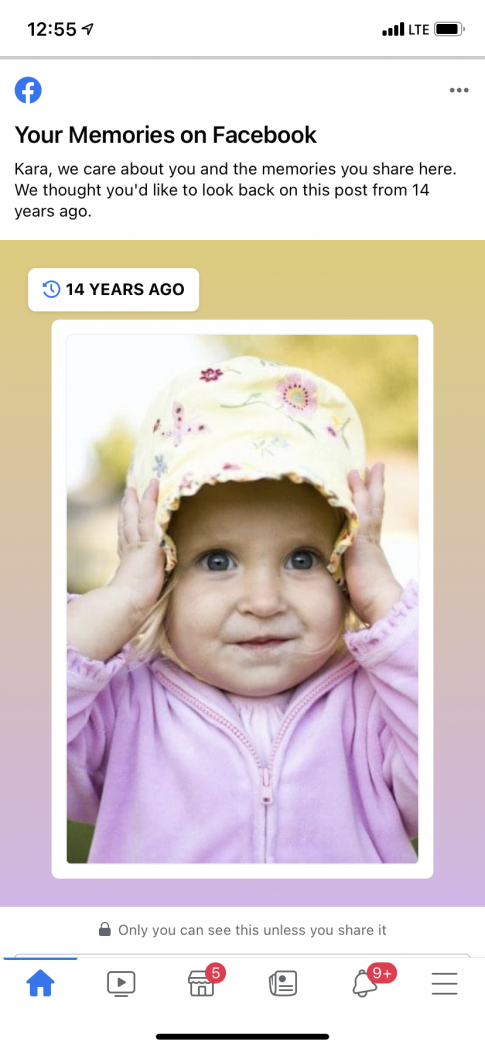 I could not get enough of her blonde curls. And then after one haircut – they were gone – never to return again. Now, she would give anything for those blonde curls!
Here's a snapshot of Hallie at sixteen years old.
She has been driving for 6 months now with a permit and she can't wait to get her driver's license. And Steve and I can't wait for her to be able to drive herself to and from her activities. Although I will really miss our late night conversations on the way home from picking her up at a friend's house.
She is a great student. She may not always enjoy being a great student, but she always puts in the effort. Even when she's taking an online history course that makes her want to poke her eyes out.
Hallie is social – but doesn't love hosting. She loves her friends and makes new friends easily, but STRONGLY dislikes the pressures of coming up with things to do and making sure everyone is happy and comfortable.
She always keeps her fingernails painted. She has her own gel kit and she has perfected the art.
She makes it easy to look up to her and her brothers adore her. It's fun to see the unique relationship she has with each of her siblings. As Hunter gets older, their relationship has morphed into friends, not siblings, and I think they look forward to the one year they will share in high school.
She has worked so hard at tennis and it hasn't always come easy. We were just talking the other day about how lonely tennis can be at times and how hard it was for her when she first started competing a few years back. The pressure would almost be too much to handle and it made her anxious and perform poorly. She has focused on mental toughness and has made some serious progress.
She follows the rules – which makes it easy to trust her and give her more freedom. I don't know if we'll be as lucky with all of our boys so we are currently cherishing this teenager.
Hallie is so much more than I could have ever prayed for in a daughter. She had me worried going through the terrible twos and even threes and fours, but she is far more pleasant than I could have imagined. 🙂 I get emotional just thinking about how much goodness radiates from her and how much joy she brings to my life.
Happy sweet 16!