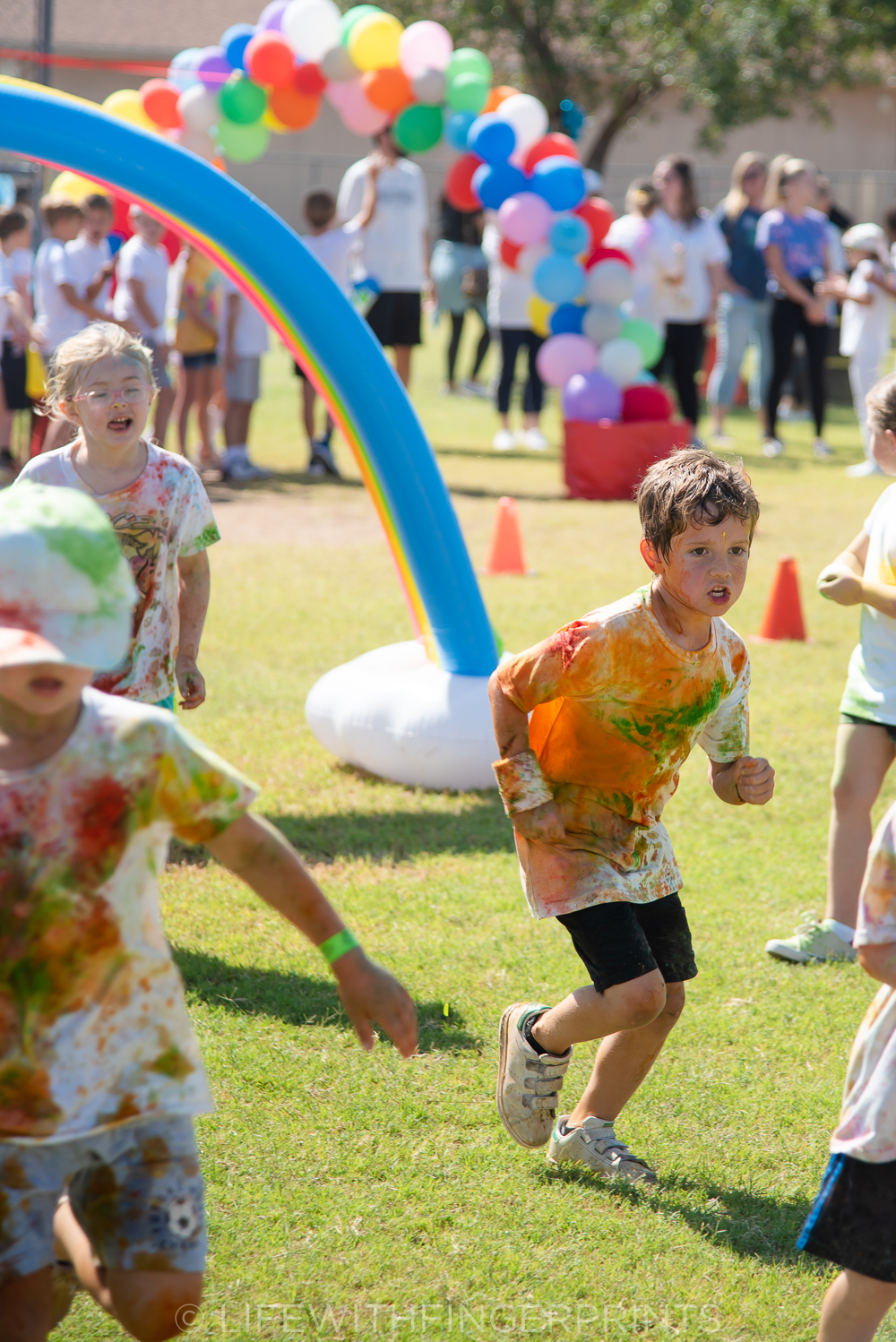 Two years ago, our school PTO decided they were going to do a color run. I know a lot of schools do this, but they decided they wanted to maximize the money for the school, so they didn't want to pay a "color run" company like so many schools do. They asked for parent volunteers and they put on the schools most successful fundraiser.
The following year was COVID and there was no color run.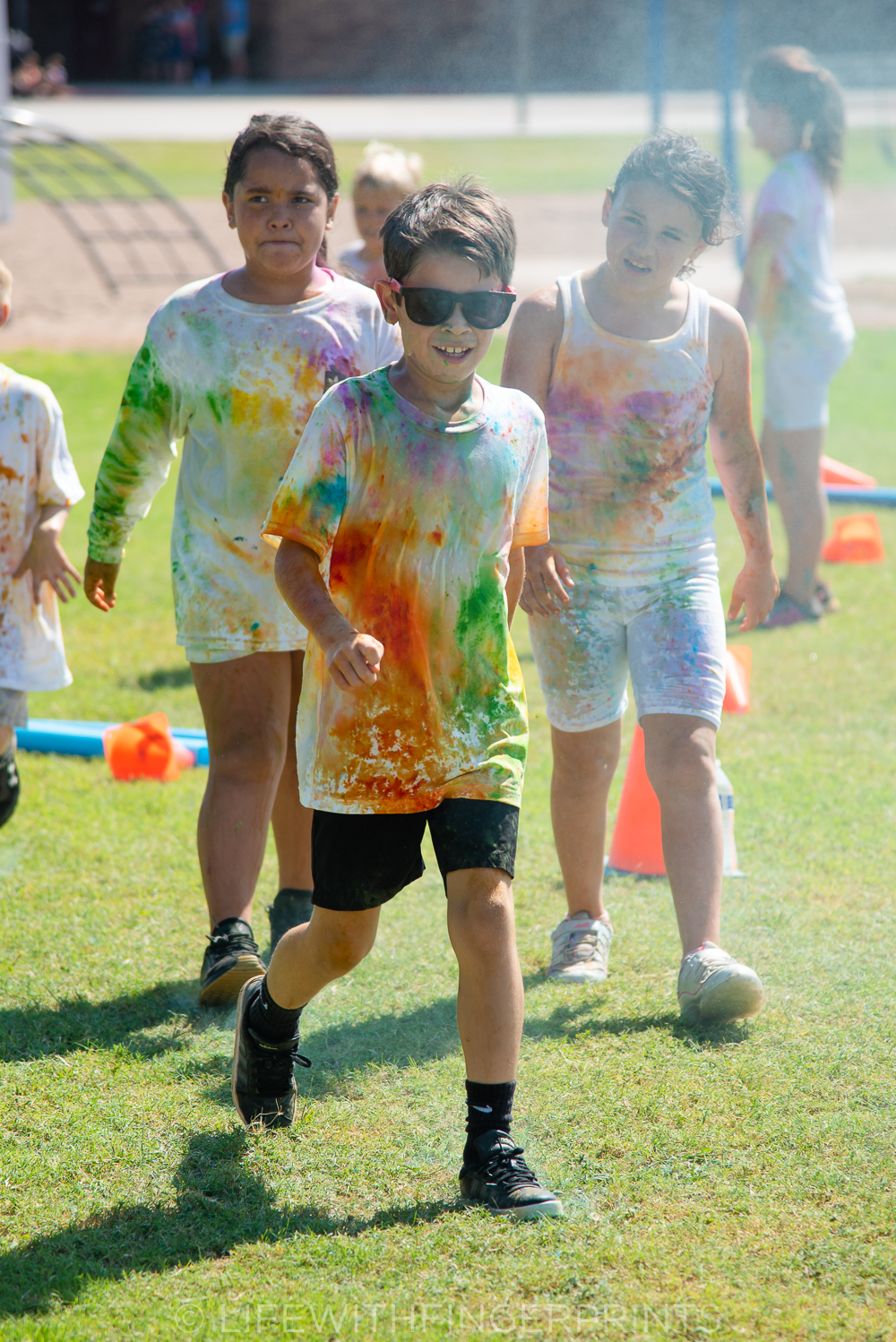 We were excited to learn that this year the color run was back on and Steve and I volunteered to squirt the kids with water as they ran by. Each grade level had their own time slot to run, so parents could come support their kids at different times throughout the day. And each grade level had so many bags of chalk that were allotted to them and spaced out on the course. It was just as successful as it was a few years back. They kids laughed and ran and ended up a colorful mess.