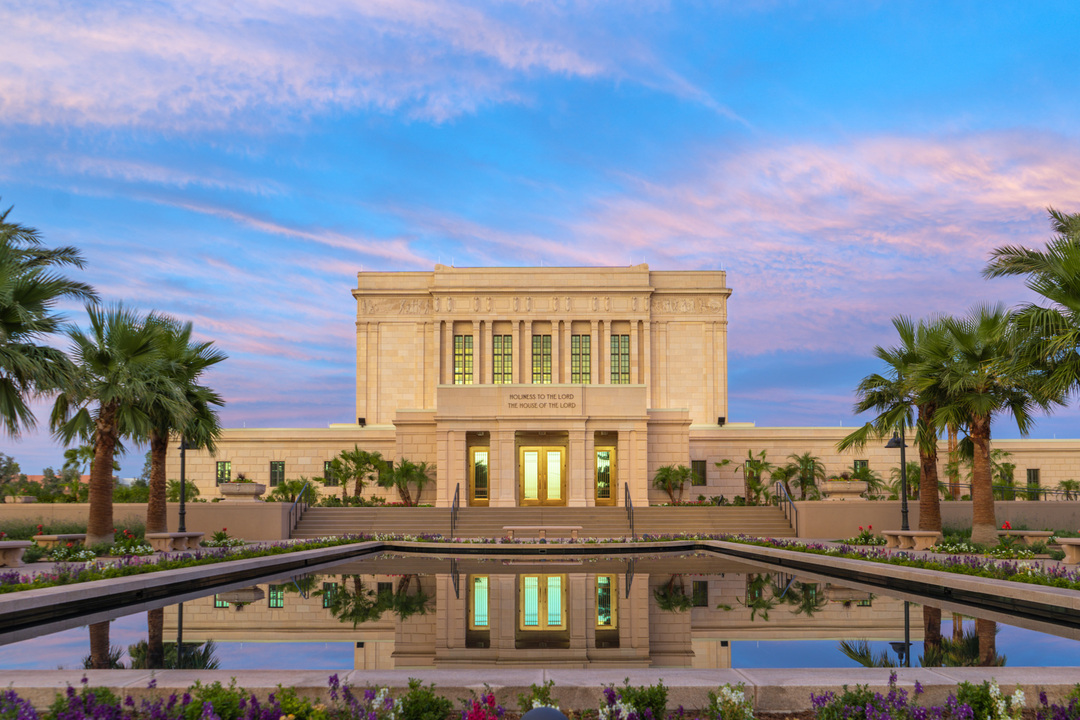 For the third time since this temple was built in 1927, it's doors are open again to the public for viewing and tours. Each time an LDS temple is built, before it's a dedicated house of worship, they conduct public tours. In the case of the Mesa, Arizona temple, its been closed for the last 3.5 years as its undergone extensive repairs/remodeling to bring it back to its original glory. Which means before it opens, they are conducting public tours for several weeks. (This was also the case when it reopened after extensive repairs back in 1975).
This is not only important to members of our faith (everyone is excited to have this open to worship once again) but also to members of the community who have probably experienced the Easter pageant or the Christmas lights on the temple grounds but have never entered the temple.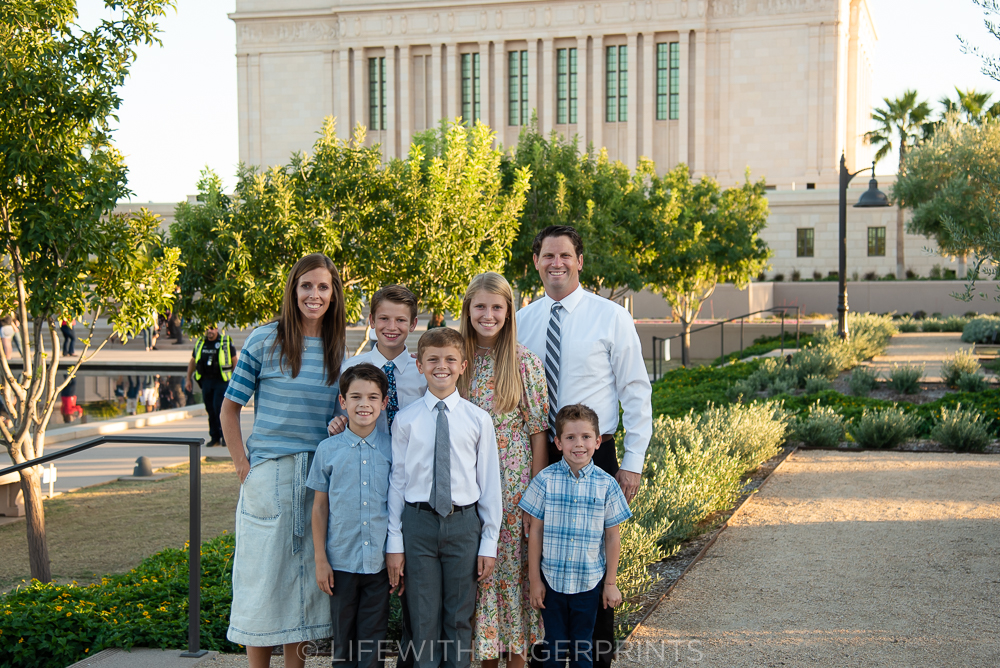 We were able to take our family this weekend, along with my parents who were visiting. Even as members of the church, our kids don't have the opportunity to enter the temple until the year they turn 12 and even at that point, they see a very limited portion of the temple. So taking our whole family was a special experience. Our kids hear us talk of the temple and they know we attend the temple so it's helpful for them to see exactly where we worship.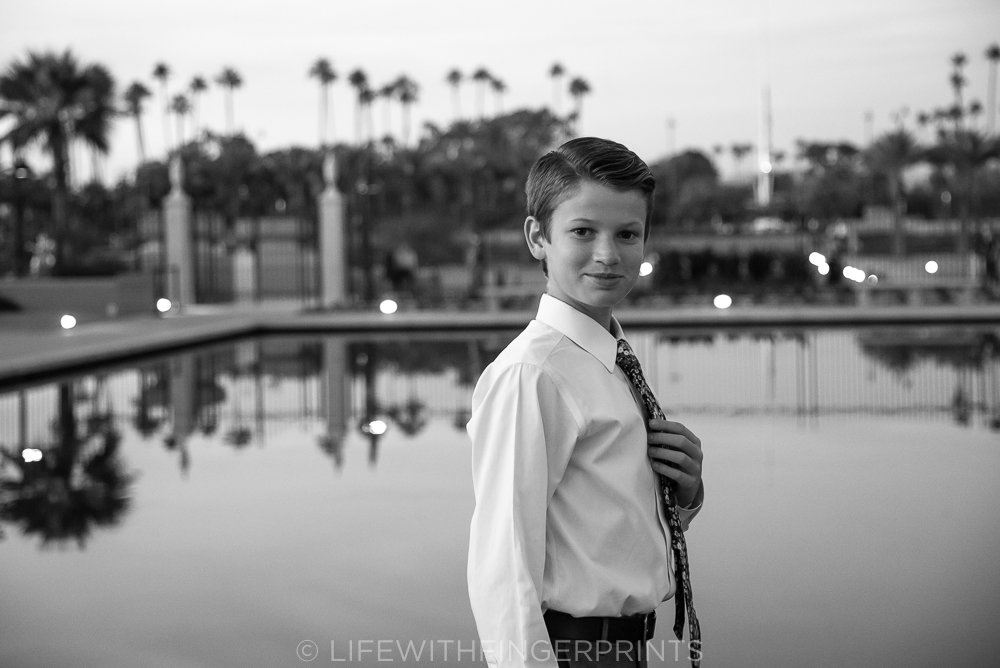 I'm excited to spend some time each week of the open house as a volunteer tour guide – so if you want to visit, let me know or just stop by! And a huge perk is the BYU Creamery that just opened next door. Nothing goes better with a temple tour than mint brownie ice cream. 🙂