We're in a busy season of life and the birthdays came hard and fast at us this fall. I always feel like Hunter's birthday is always the start of the fall/holiday madness. I know once his birthday arrives everything moves at warped speed and this year was no different so I'm playing a little catch-up for Hunter's birthday a while back. Hunter had two birthday requests: a pair of nikes and a hooded changing towel for the lake, as random as that sounds. Luckily, I was able to deliver on both accounts (which involved me texting Hallie repeatedly from Nike to make sure I was buying "cool" shoes!)
His birthday fell on a Sunday so he was home with us all day to celebrate and we gathered with family at night for treats. He's easy to please and even more fun to celebrate.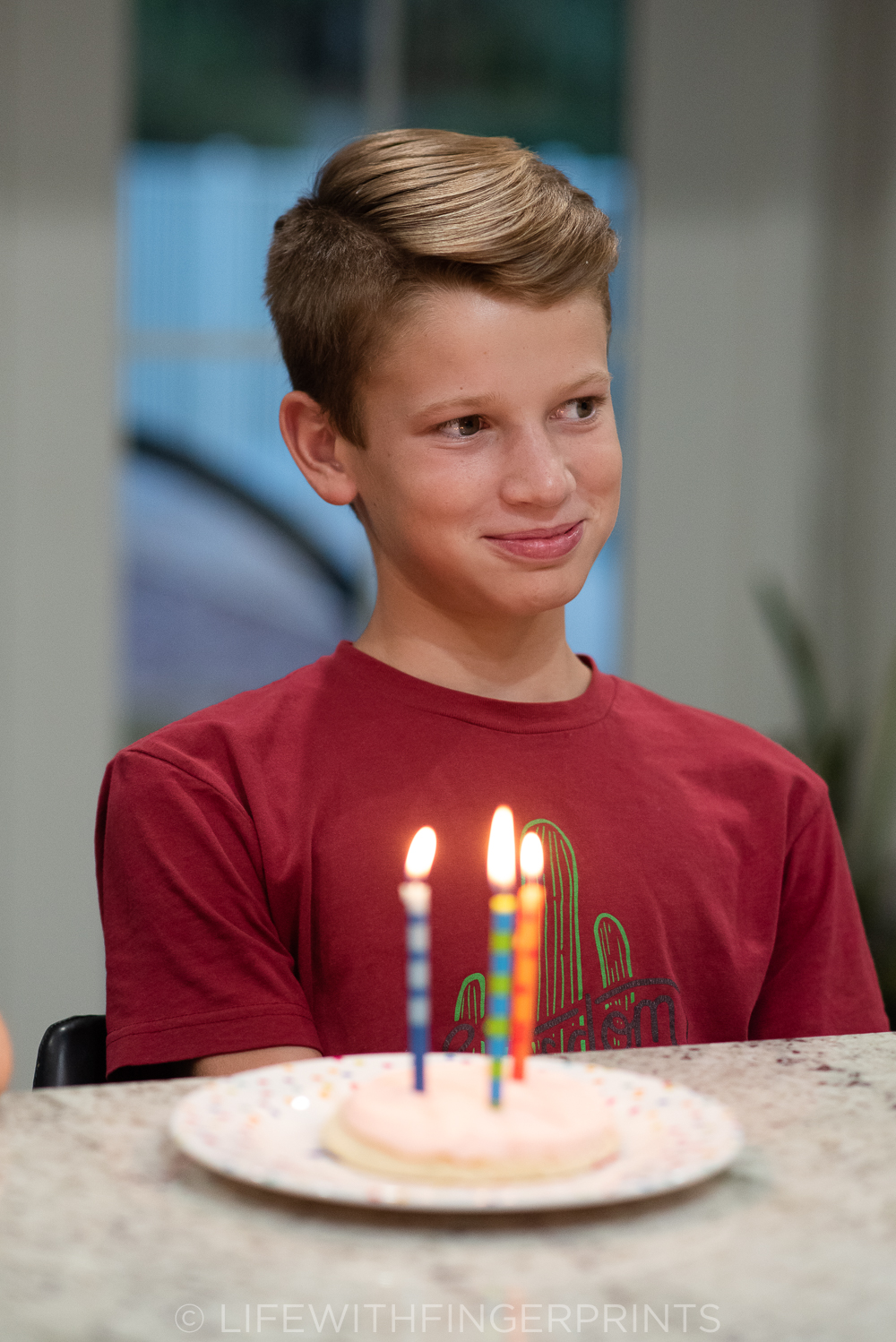 Pure excitement on that kid's face. (and the shock on Cannon's face!) Steve was skeptical on the gifts but we followed his list and nailed it! 🙂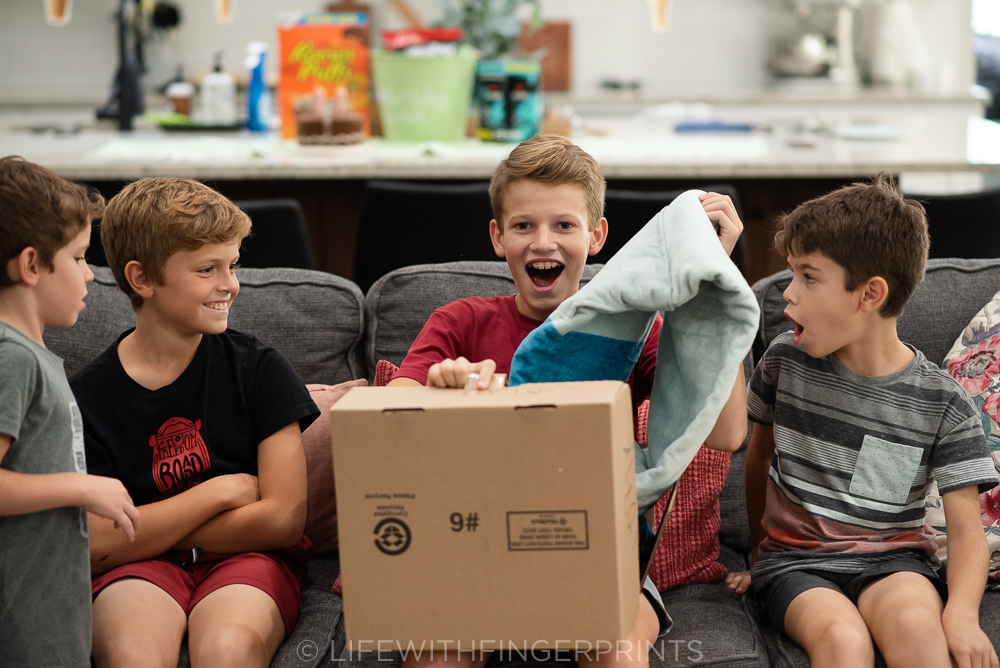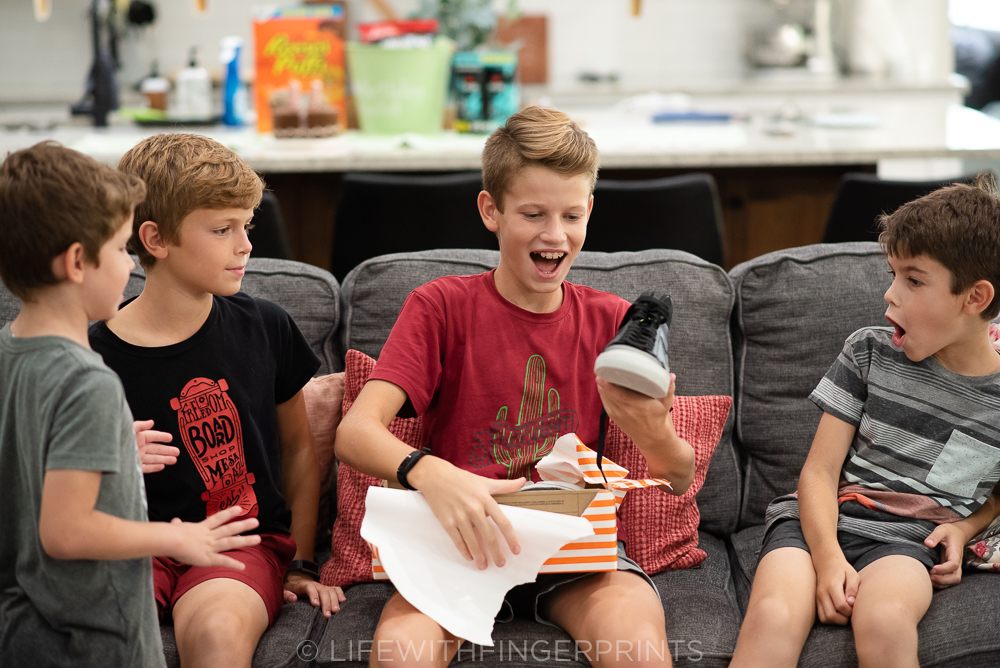 We took the traditional birthday growth chart photos and he's grown leaps and bounds.
When we first started shooting these photos years ago he could barely hold the board – now it's not too long before he'll probably out grow it all together. At least he's hoping he hits 6ft – lofty goals for a new teenager!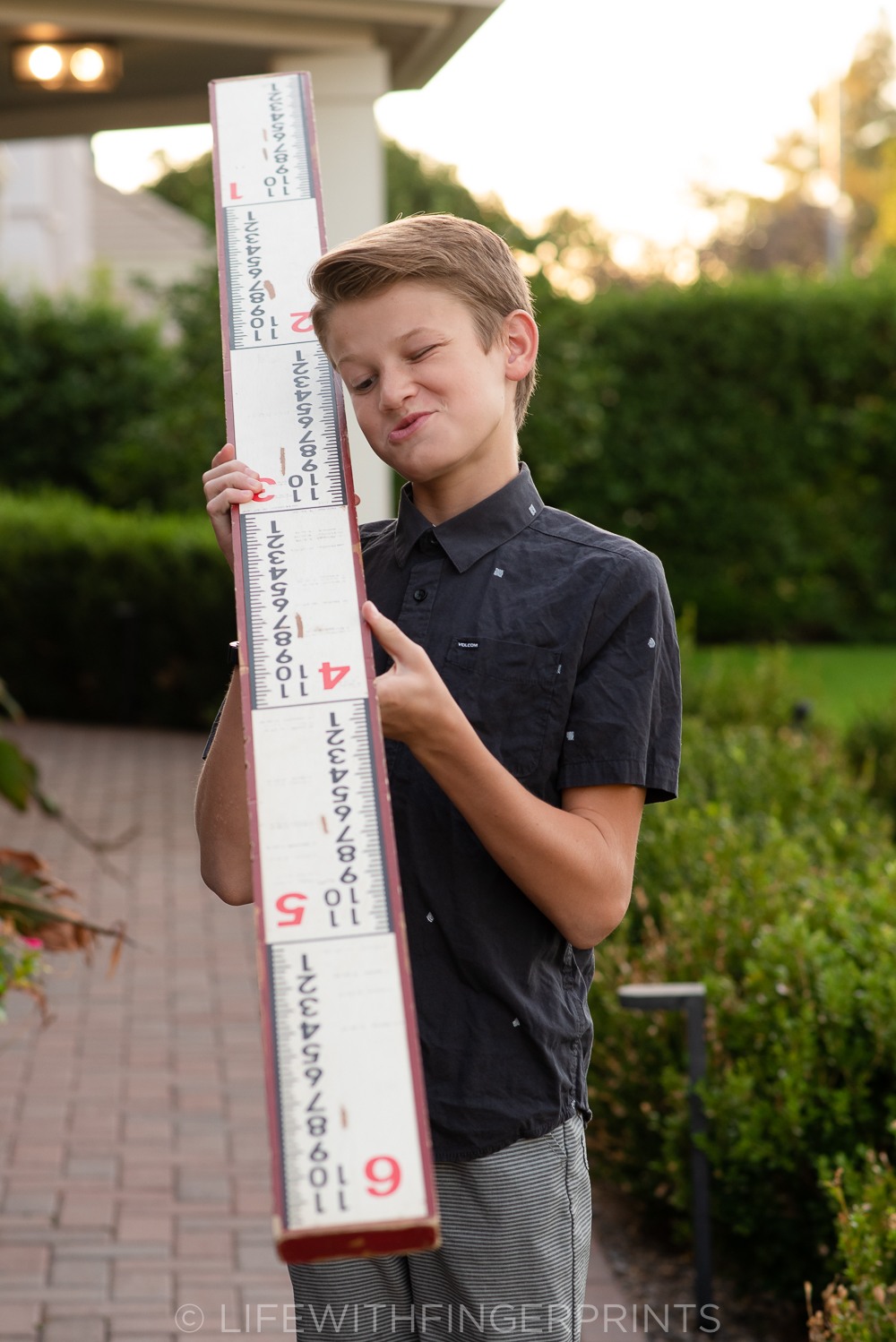 He's another year older and wiser too…