Hallie has a long line of cousins who have taken the jewelry class at the high school. It's been taught by the same man for years and years. In fact, most of those cousins were pole vaulters and he was the coach for years, he even coached Steve. He's said for years he's going to retire but this year it looks like he's really going to do it. So we were excited when Hallie got in to beginner jewelry last semester and advanced jewelry this semester just before he leaves.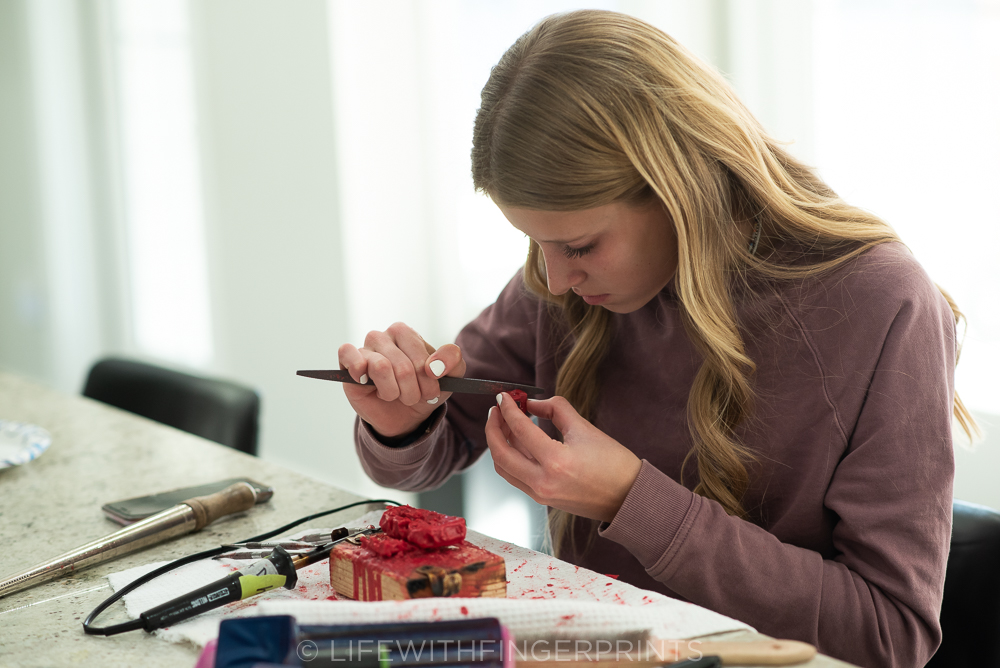 She has always had a love for jewelry and she usually has 3 rings on each hand – so this class has been a treat. Right before Christmas, she had finished all of her projects so she was free to work on anything she wanted. I reminded her Christmas was just around the corner and I love homemade gifts. She agreed to make me a ring.
The teacher is very particular (although playful) as to what he allows and he insisted the ring had to have so many pieces of metal fused together. Before Hallie left for school, I sketched out a very simple ring using multiple pieces of metal that I would want to wear.
I got a text while she was at school:
I thought I was doomed to have a heart ring. But Hallie pulled through for me with a simple railroad track ring and I love it.