I wanted to share another screen capture on my phone (which seem to be accumulating quickly).
I don't know where I found it but clearly Chad Hymas deserves the credit.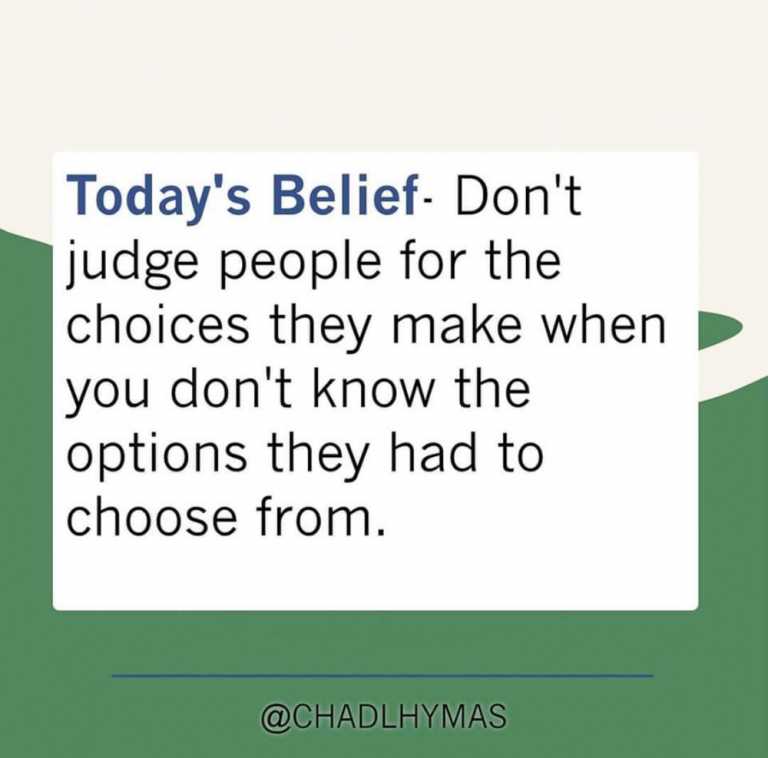 This thought gave me a serious pause. We are humans and as such we are quick to judge – and do so frequently. Even when we don't think we're judging, we're usually judging. 🙂
But what standard are we judging people against? Best case scenario? Ideal circumstances? What we think we would do in that circumstance? I don't know about you, but I'm not usually swimming in best case scenarios. Instead, I'm making what I believe is the best decision given the circumstances.
And I've got to believe everyone else is doing the same. The mom who is at the store late at night with her young crying child – my guess is she didn't want to bring the child, but it was her best option. Give her grace.
We need to give everyone a little more grace and not be so quick to judge when we don't know the options they were choosing from.