For years, Steve has spent a portion of the kids' spring break skiing with the older kids. It started out just Hallie and Hunter. A couple years later, they brought Bennett to learn to ski. This year, it was Cannon's turn to join. But with just one kid left after Cannon to teach, I pushed hard for us to teach the last two at the same time so we could get everyone skiing faster and start spending spring break skiing as a family. (benefits of being the youngest child I suppose) Steve was reluctant. Briggs is young and in Steve's experience, the kids picked it up so fast when they were a little older. We both knew it may be a difficult, but we leaned into it.
We found some families that wanted to join and our kids were excited to arrive to our VRBO and find a fresh blanket of snow. For desert dwellers, this is a big deal. They were quick to put on their snow gear and spent the afternoon exploring the white stuff.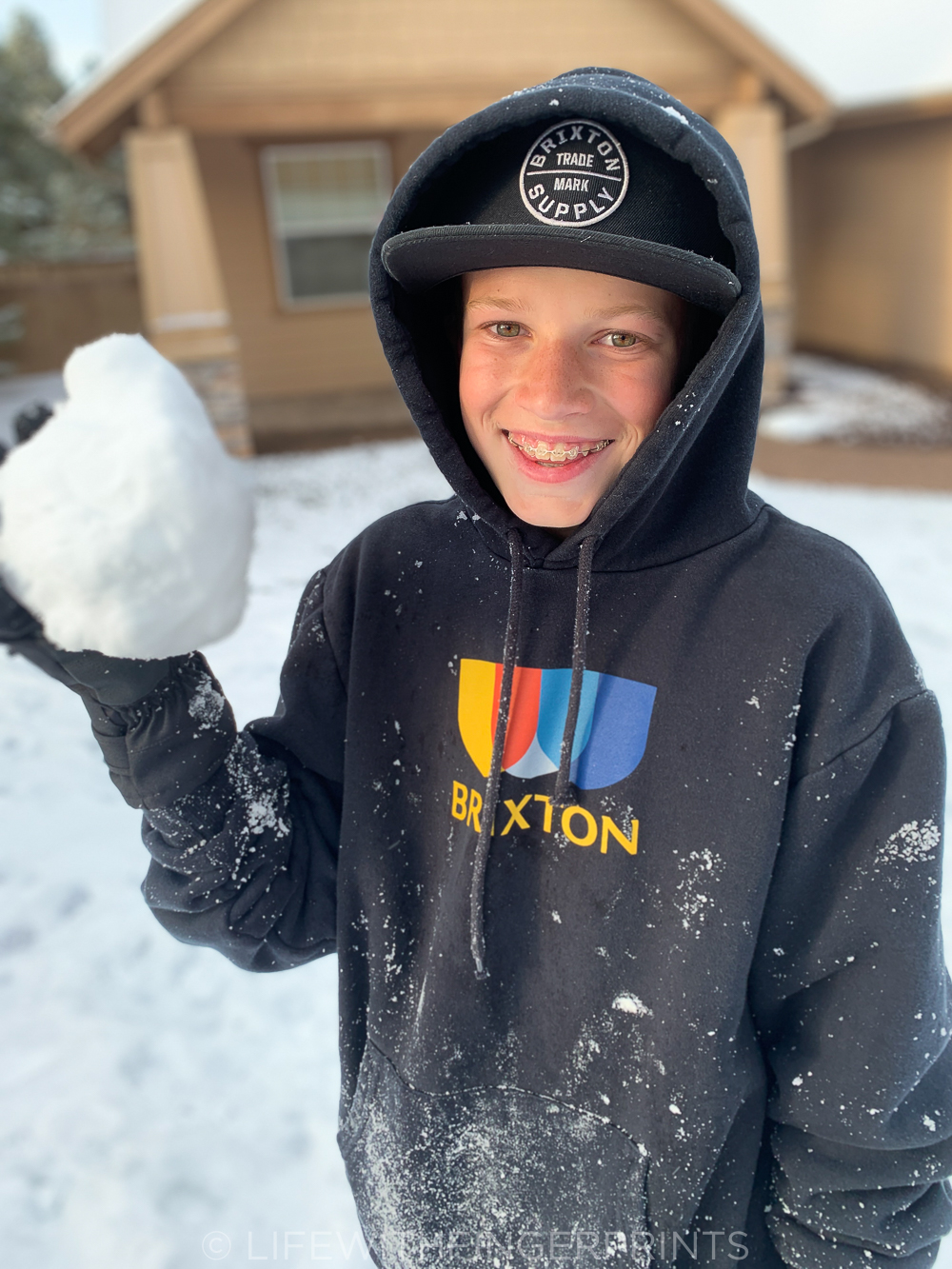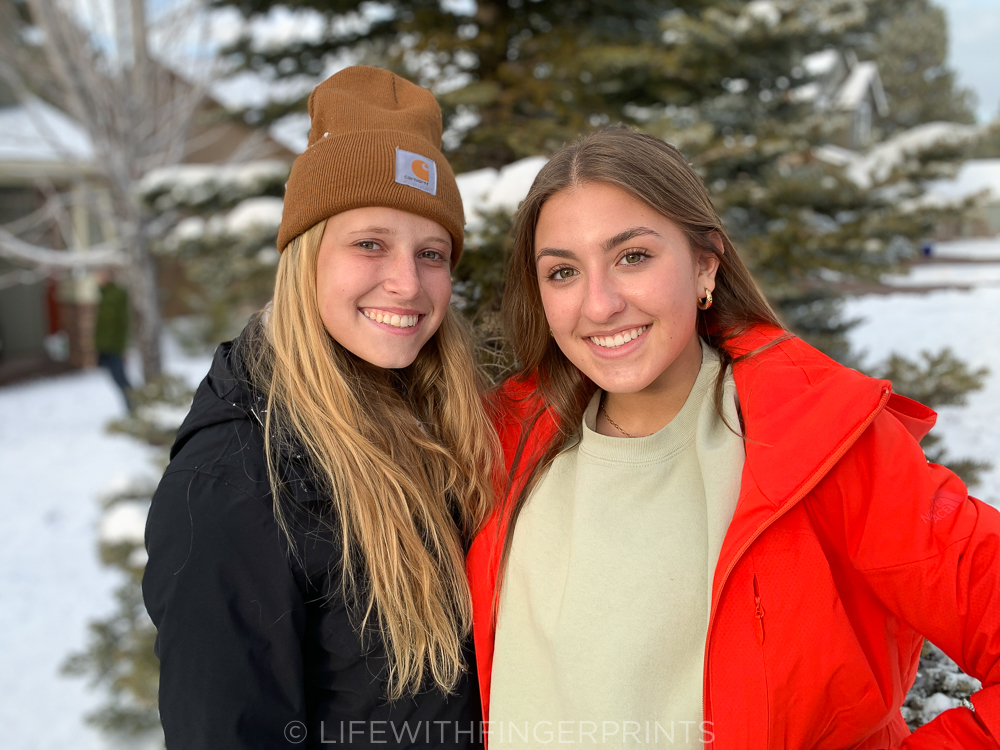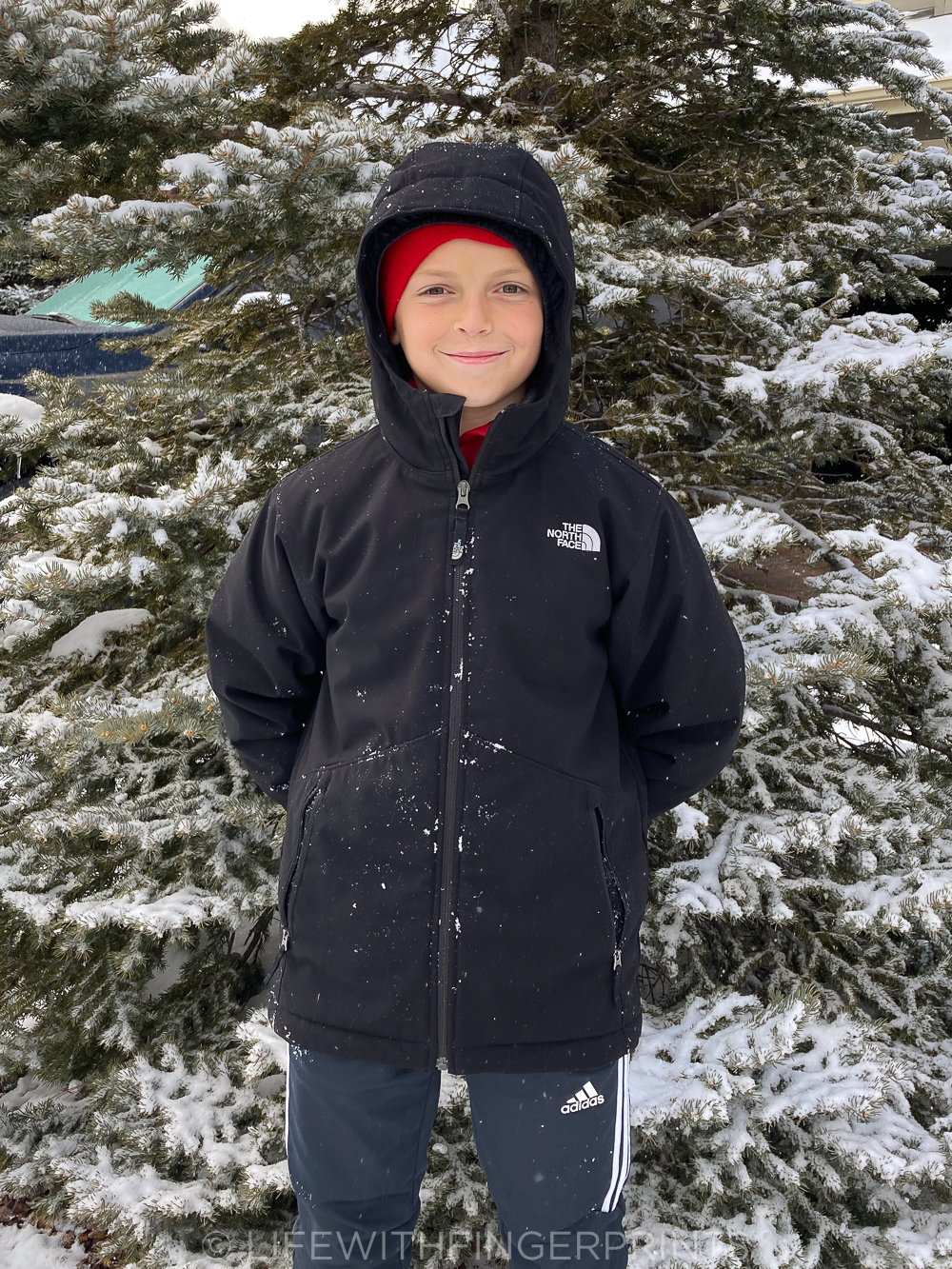 The next morning, we mobilized our large group and made it to the hill.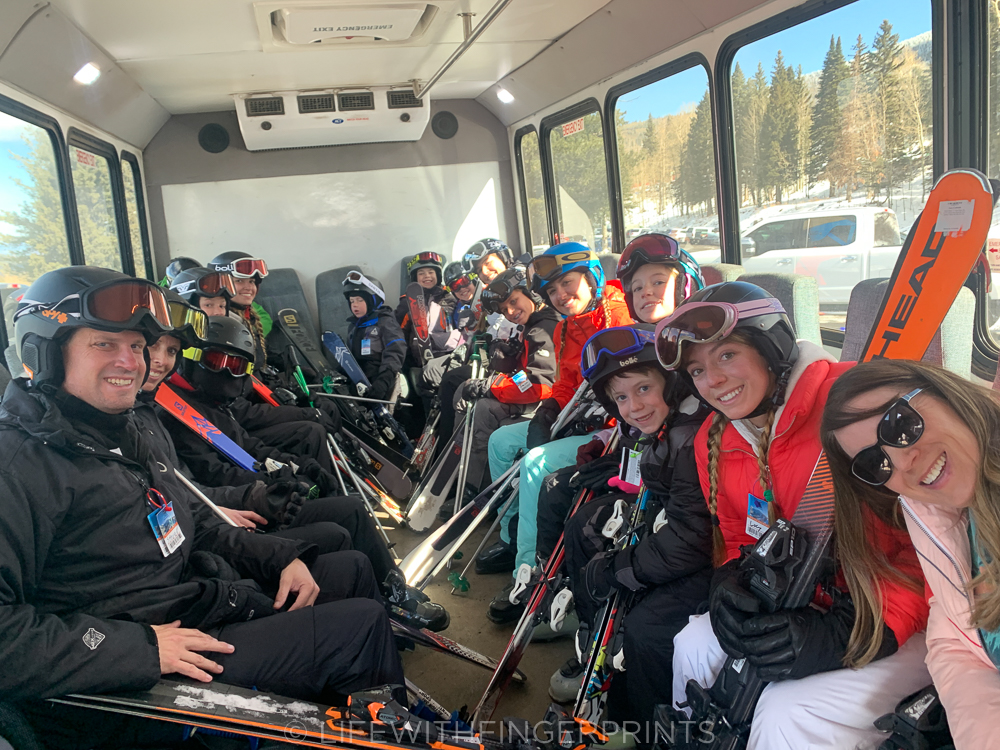 Our older kids took off with friends/parents and everyone made it to hills at their level. And Steve and I spent the entire day on the bunny hill. Steve's assumption was correct – Cannon picked it up quickly and it took Briggs a little longer. Having said that – Briggs was a champ. He didn't whine. Didn't complain or cry. He would be skiing great and then just lean too far and fall over. It took him the first morning to figure out how to get himself back up after falling, but he did it.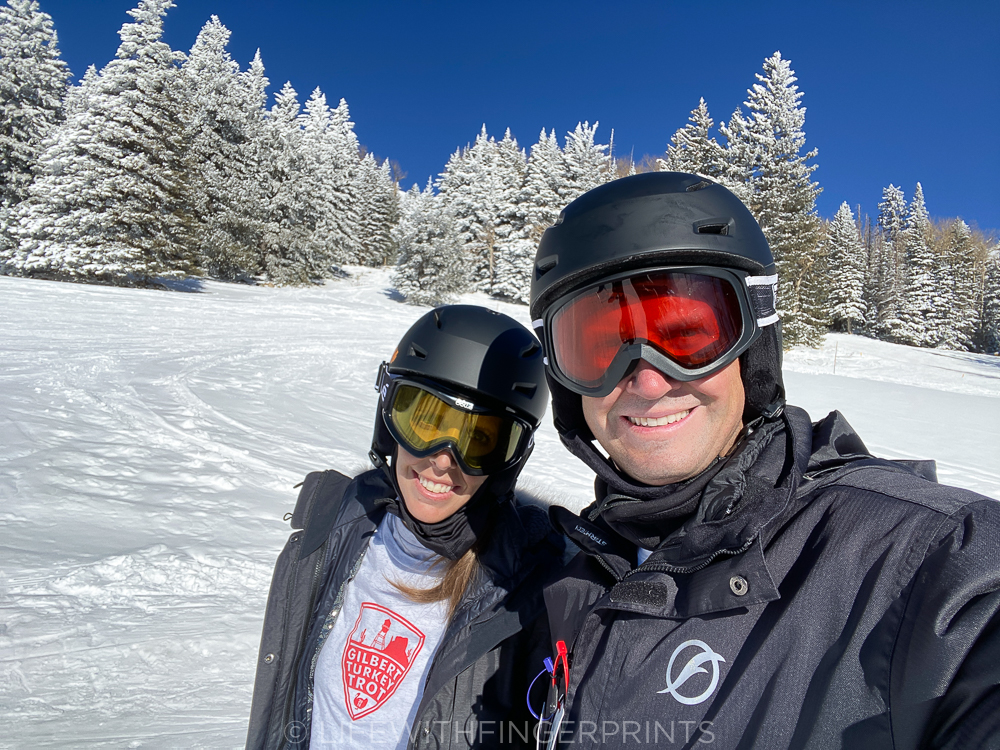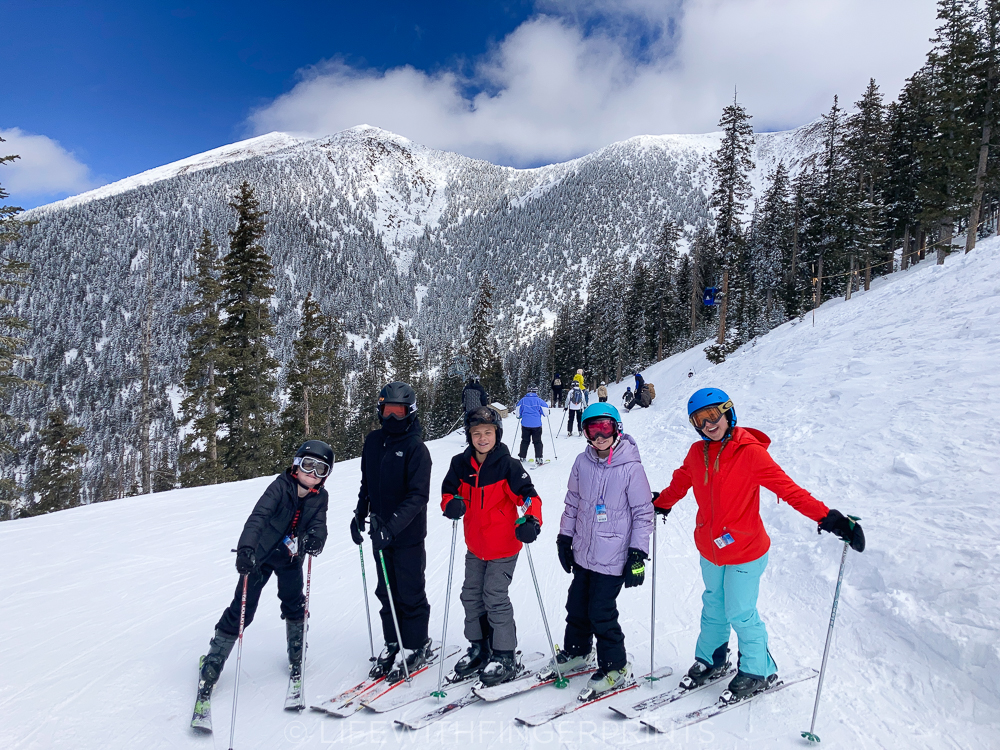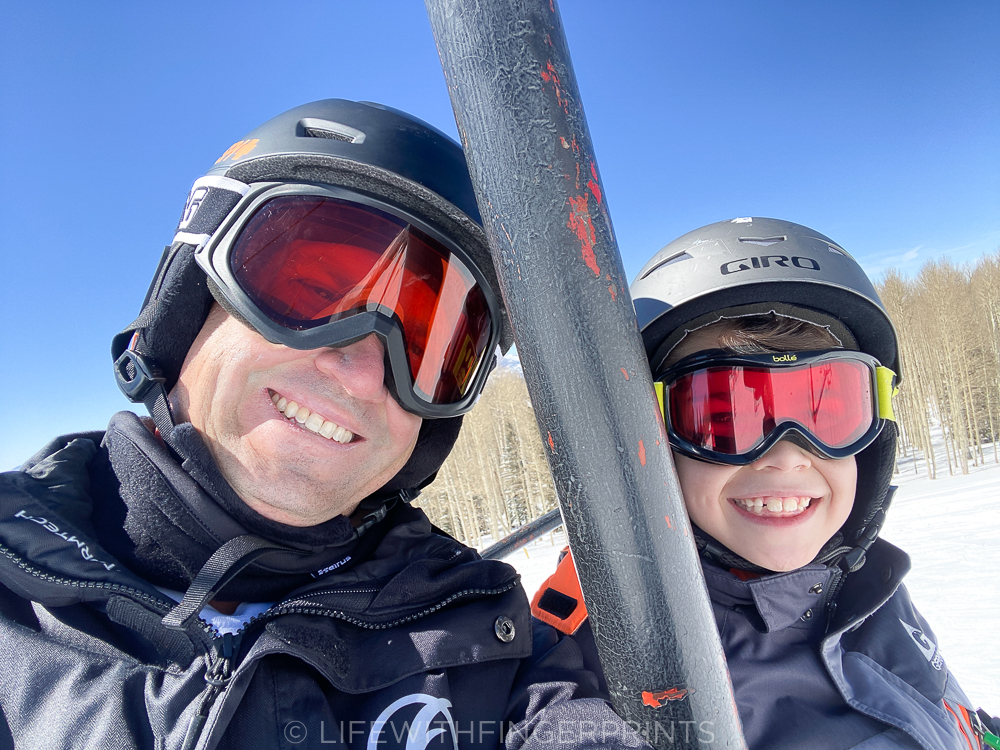 By the end of the first day, Cannon had mastered the bunny hill, and Briggs still needed a little more time. Not only that – it was a little exhausting for Briggs' little body. At the end of the day, we made it to our meeting spot where we were going to wait for everyone. Briggs didn't even bother taking off his skis before he made himself comfortable and fell asleep. On the snow. He slept there for 25 minutes before we woke him up. Not the most comfortable position but he was too tired to care.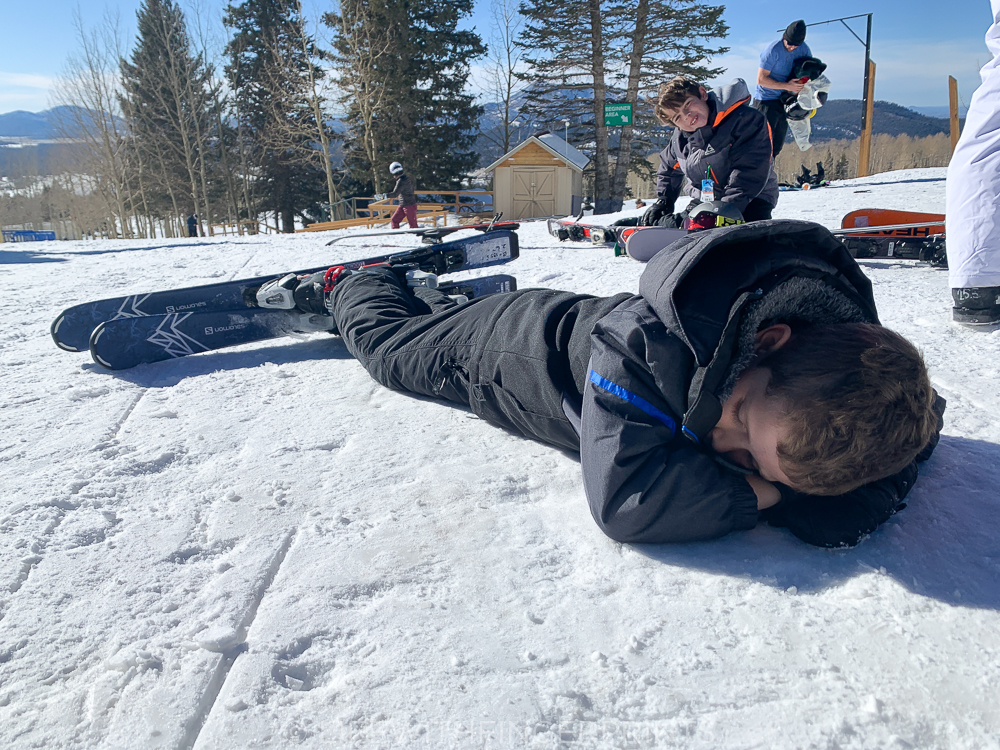 The next morning, I spent more time on the bunny hills with Briggs and Cannon while Steve spent the morning with the older kids. I was amazed at how much easier day 2 was. Cannon cruised down faster and faster each time and Briggs made it almost down the entire hill without falling on the very first run. Progress!
After lunch, we decided to spend the afternoon as a family, so the older kids could see their younger siblings and cheer them on. Steve felt Briggs and Cannon were ready for the regular lift so we went to the top of the hill as a family. If I'm picking my favorite moment of the trip, it was this very moment. We were all standing at the top of the hill for the very first time as a family, ready to go down. The sky was showing off with beautiful clouds and for just a moment, I was flooded with gratitude. We had made a goal to ski as a family and after a lot of years, (all of which I was back home with kids) We had finally made it – we are officially a skiing family!
We decided the younger kids would go first so their siblings could follow behind them. There was excitement on both sides, both to show and to observe. They were building each other up and cheering for one another and it's what you always hope for your kids, since most of the time its quite the opposite. It was a magical moment.
I figured Cannon wouldn't have any problems but I worried that it was a big hill and was going to take a while for Briggs to get down – holding up the rest of the family. He surprised us all and managed the hill with no problems, zigging and zagging his way down. It was more than we could have expected for the afternoon and I was beyond grateful that we pulled everyone together to have that afternoon on the hill with just the seven of us.
It's also more evident than ever that I'm going to have to up my ski game if I'm going to keep up with these kids. The older kids have long passed my ability and I'm sure the younger two aren't too far behind them. Steve and I are going to need to have a couple ski dates. 🙂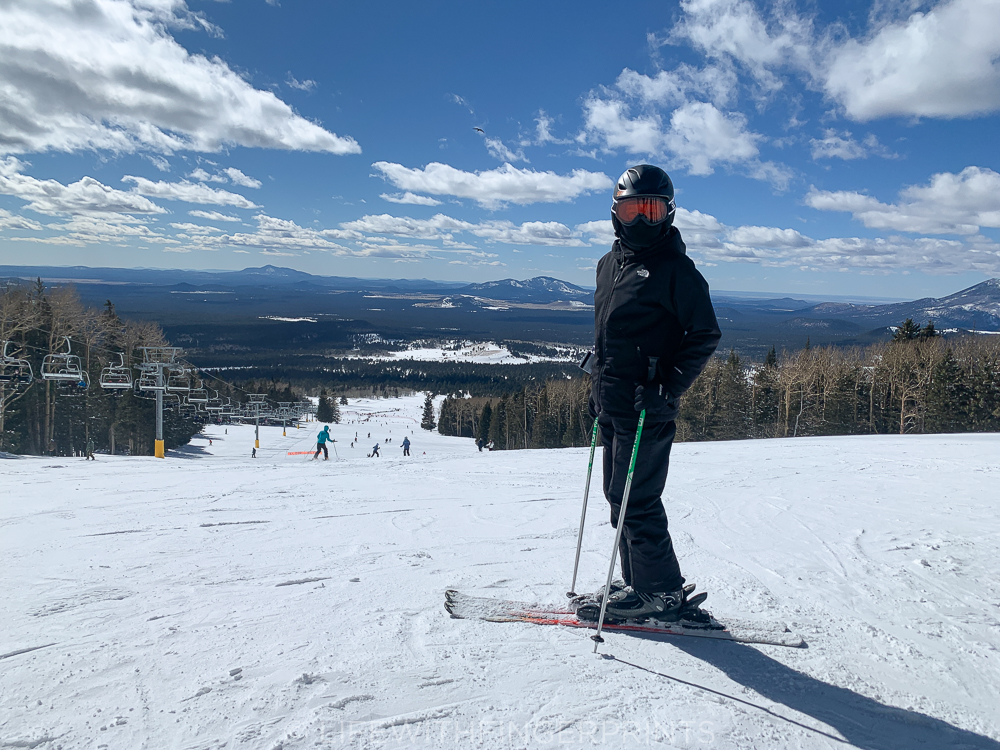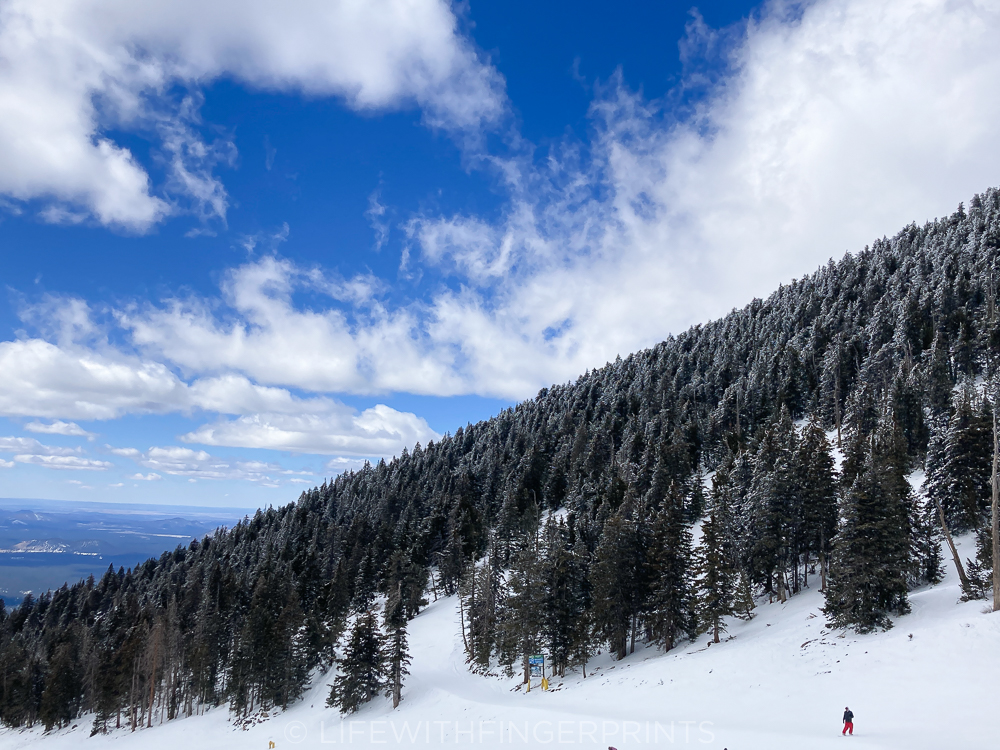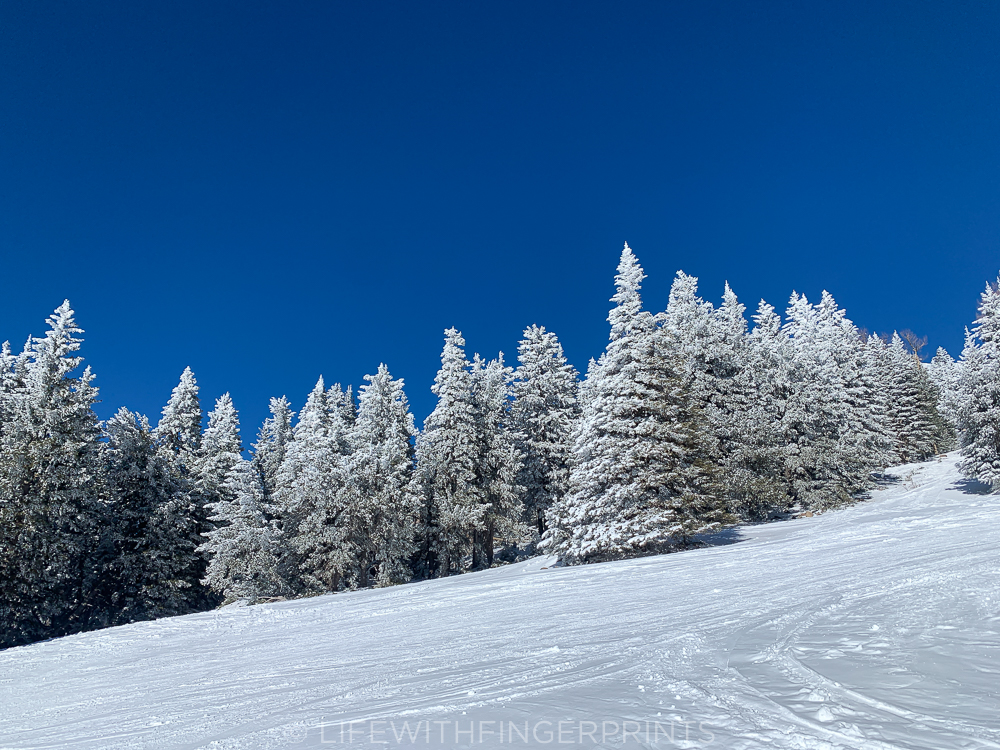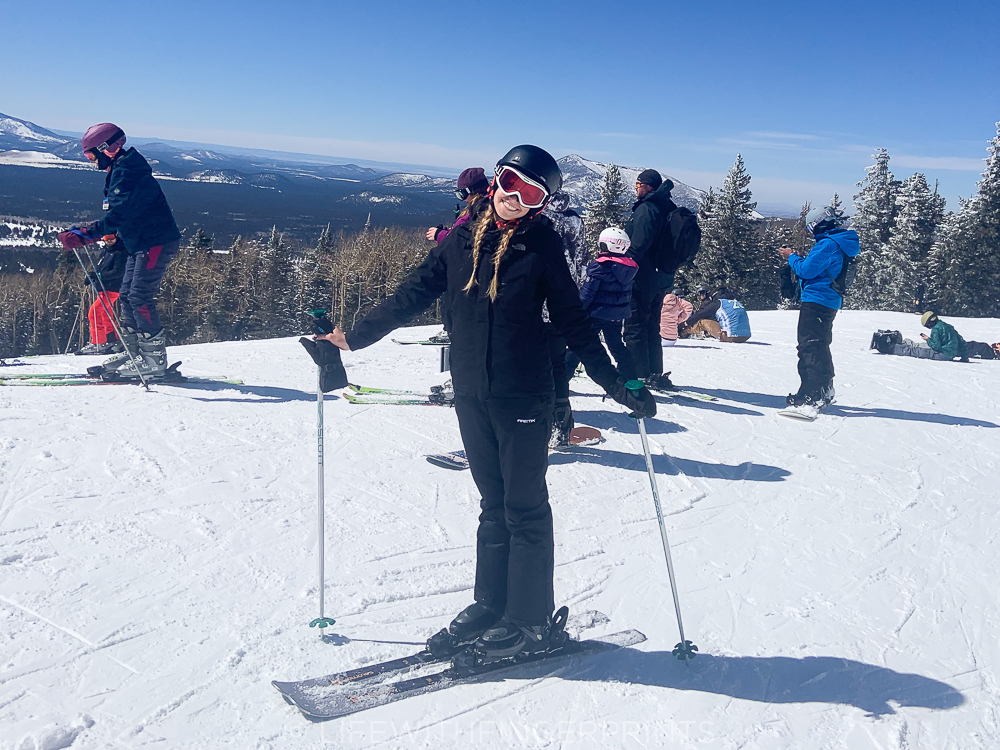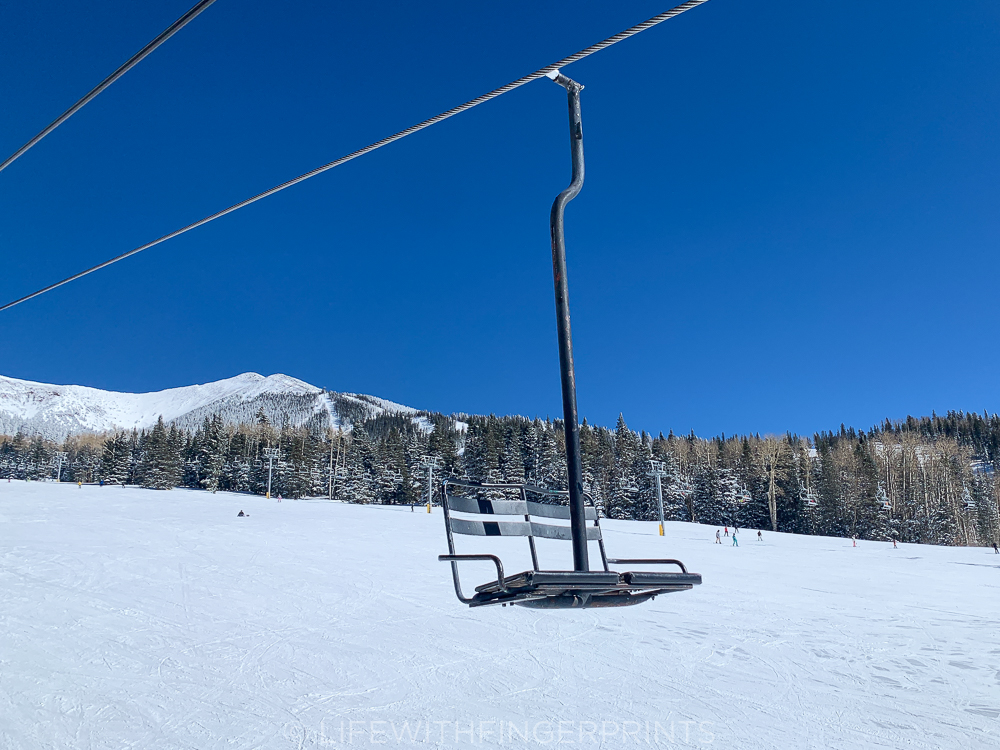 Until next year…