We are in the stage of nieces and nephews getting married. We know we're not going to be able to attend all of the weddings – but we try our best to support when we can. Which is becoming infinitely harder the older our kids get and the more involved our lives become.
Having said that, we booked plane tickets for our niece's wedding as soon as they got engaged back in November, but as it drew closer, we were running into all sorts of complications. (more details here) We ended up sneaking up to Utah for a solid 24 hour period amidst the chaos and it was a beautiful 24 hours.
We were on the same plane as Steve's brother, so we grabbed a quick bite to eat with them in downtown Salt Lake before we made our way to the Bountiful temple. (Check out Eva's Bakery – a darling restaurant near City Creek mall)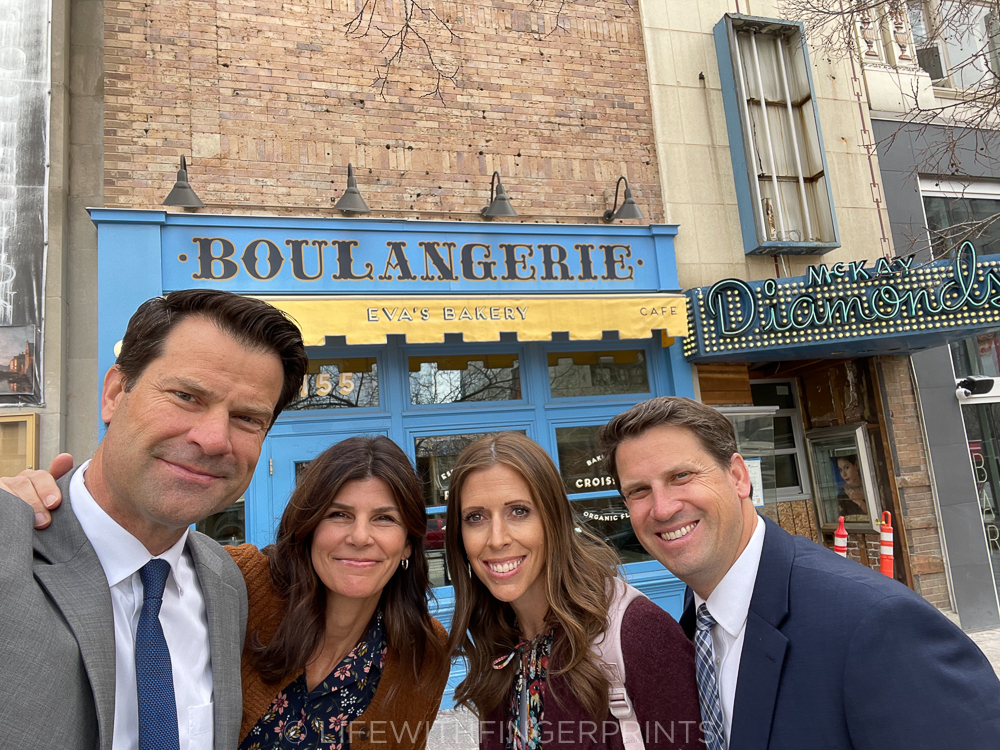 Our niece made a beautiful bride and we are so excited to have her husband in the family. Since the day we met him, we knew he could hang with with this energetic and sarcastic family.
Most of Steve's siblings were able to attend – just missing one brother. (Although not all of them pictured here). This is the best part of attending family weddings. The bride and groom are great, but we really don't get to see them much, it's this fun group we end up spending all our time with. It really is a treat, even if its only 24 hours. I was even able to sneak a visit in with my brother as we stayed at his house for the night.
Also – I've decided wedding Steve is way more fun than working Steve! 🙂 I took a screen capture of him chatting with Hallie before her tennis match – he plays the role of "Cool dad" all too well.