In honor of the NBA playoffs – lets talk about Steve's favorite Suns moment. 🙂
In early March, Steve was invited to attend the the Suns vs Knicks game with friends (we have very generous friends). They were sitting extremely close and having the time of their lives enjoying an intense game. The Suns were down for a while and then slowly worked their way back into the game.
Towards the end of the game, Steve and Dan realized the seats just two rows ahead of them (on the court) were empty and they made themselves at home…
And ended up having front row seats to one of the greatest buzzer beaters in Suns history when Cam Johnson banked a 30ft shot to win the game by one point. And they are in the background of the video that was shown over and over across every medium!
I'm not sure if you can feel the emotion of this photo. But this is more excitement than can possibly be contained in a single moment. It's my new favorite photo of him. He loves the Suns and has since he was a little kid and this photo is evident of that! They had the best celebration.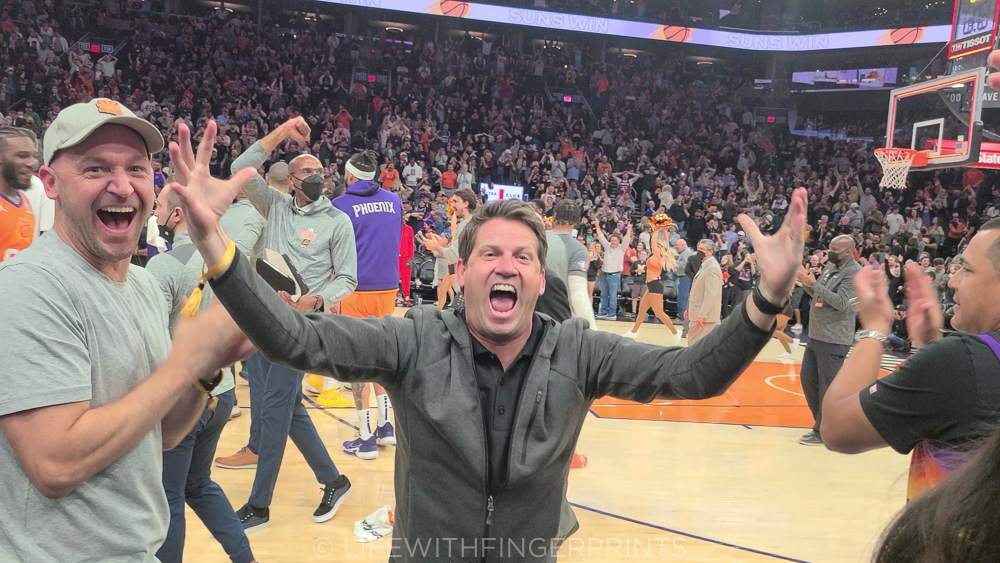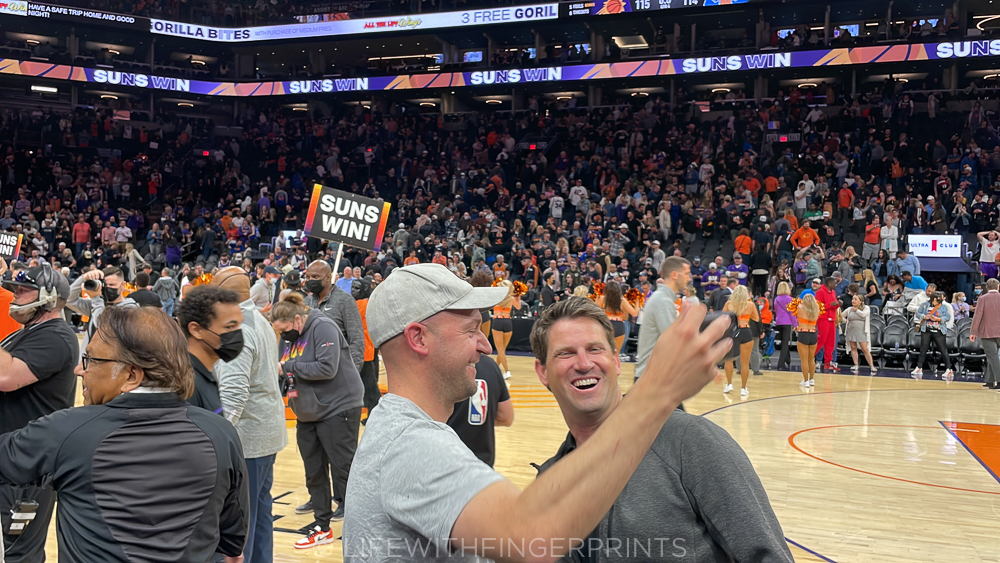 The next day, he was getting texts left and right of people that had seen him in the video. I mean, just look at that celebration below. Favorite. Suns. Moment. They were living their best lives. And when he got home late that night it took hours to come down off that high. He just couldn't stop smiling, or fall asleep! 🙂 He just kept watching highlights of the game. That's a good night with friends.