This week was supposed to be Hallie's busiest week of her tennis season, with 3 matches and an all-day invitational city match.
She crushed it Monday.
Tuesday she was crushing it as well. And then in the middle of a match, she started limping. She couldn't identify the source of the pain, but it felt like she had pulled something and she limped her way through the rest of the match, and her doubles match. (winning both of them)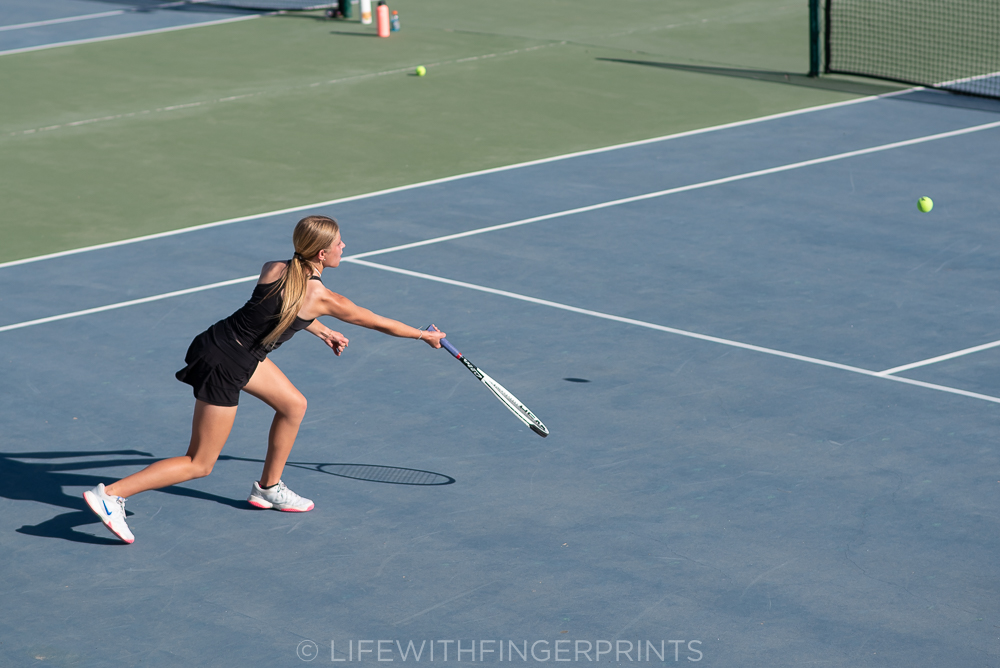 She tried practicing Wednesday but the pain was too much. As luck would have it, both school physical therapists were out for the week.
She had a match today and she opted out of her singles match and only played doubles. She started out okay, and then realized she wasn't. And limped her way to victory once again.
Luckily, she saw a doctor this evening who pointed her in the direction of physical therapy which she'll start tomorrow. This could be a fairly quick injury recovery…or it could be longer, depending on how her body responds. But she's understandably disappointed.
It's hard to work so hard for something and then feel it slipping through your hands – but life is like that sometimes. I remember not too long ago when we had the perfect week – we couldn't have scripted a better outcome. And now this week is riddled with disappointment. Balance in all things.
Hallie's hopeful she'll be able to finish out the season. They have two more matches next week and then one week until the state tournament…only time will tell.
What I do know is tomorrow she'll be on the sidelines, in uniform, cheering her team on.