It's late in the season – but we finally juiced our first oranges of the season. And it was just as delicious as I remember it.
The kids are old enough to manage this process by themselves which makes the orange juice taste even better. 🙂 Hallie and Bennett picked the oranges and the other three got to work juicing.
This is always such a sticky mess, we tried it inside one time and never again. This is a porch activity where every thing can be hosed down…including the kids.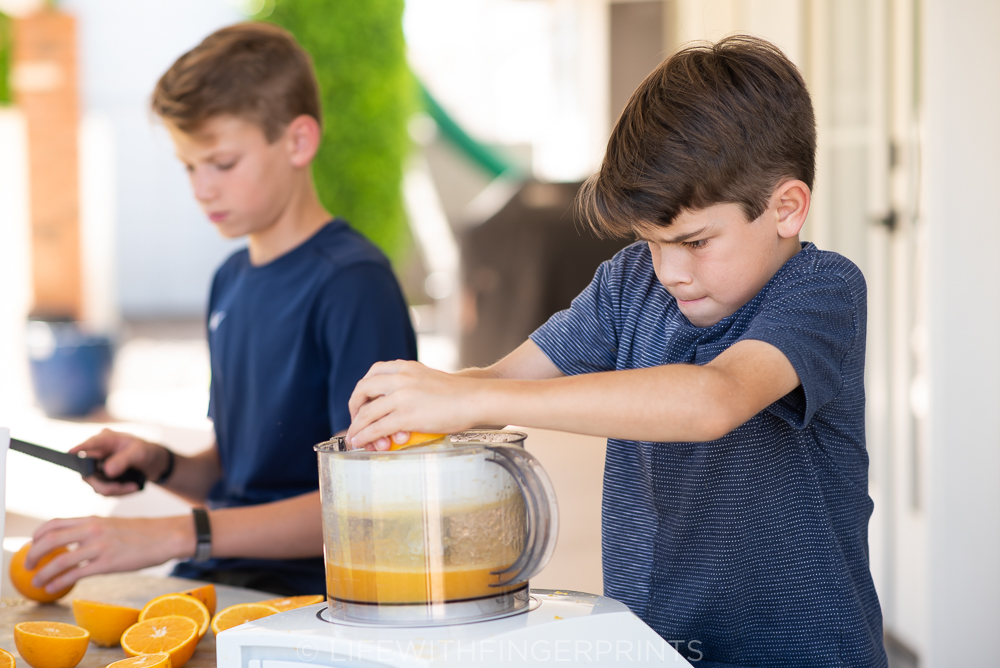 At this point Briggs is the designated helper, but he's got his eye on the juicer. In his mind, that's the fun job!