At the beginning of the school year, Hallie was working with her tennis coach and he asked what her goal was in tennis for the year. She said her goal was to make the varsity high school team at as a sophomore – one of 6 girls. (We have a strong team) I thought it was a pretty lofty goal because she was #8 last year as a freshman and no one graduated. She was fighting for a spot against 5 seniors and she had her work cut out for her. But she worked hard. And then she worked harder. And by the time the high school season rolled around she found herself playing #5 and #4. (And really she could compete with every girl ranked above her – it was just a matter of who showed up to compete on the day they did challenge matches.)
We were so happy for her and she was ecstatic – but the work didn't stop there, it was the just the beginning. She played an incredible season, battling with girls that were ranked higher than her and predicted to win and didn't. She didn't give up and she kept improving.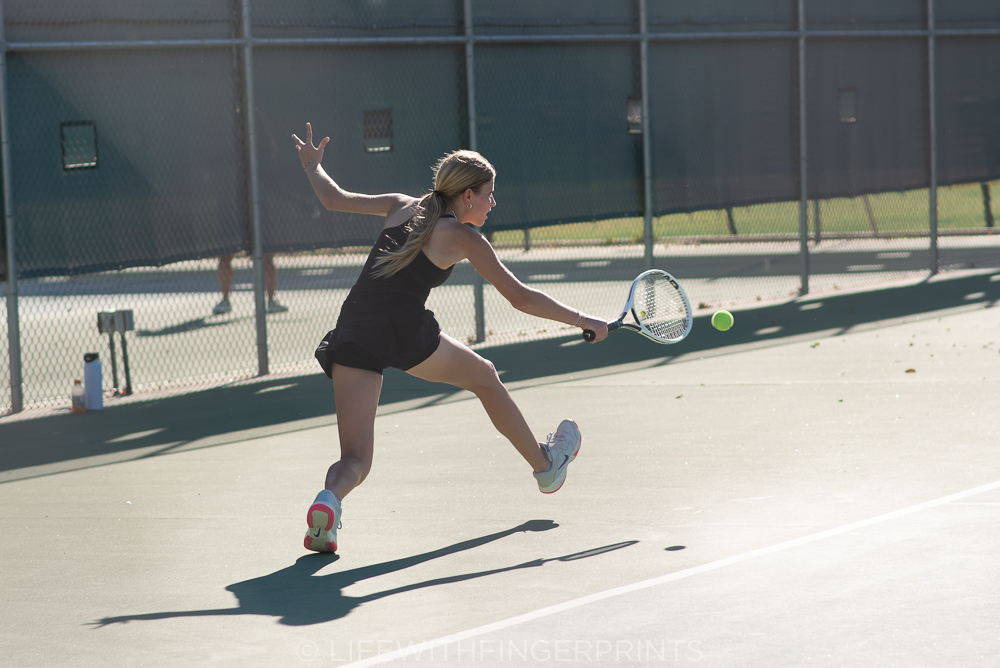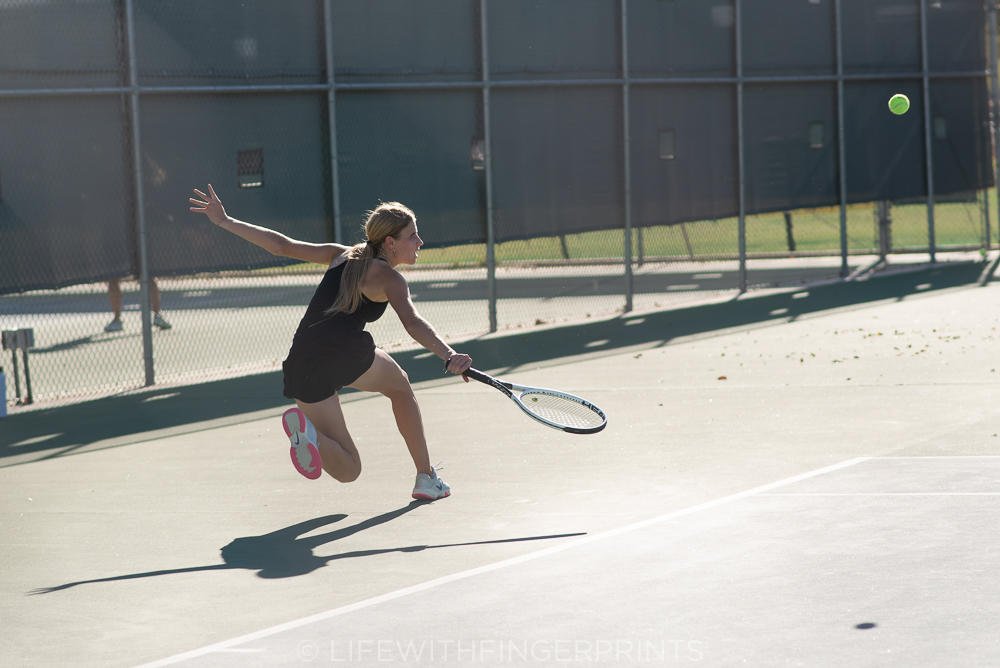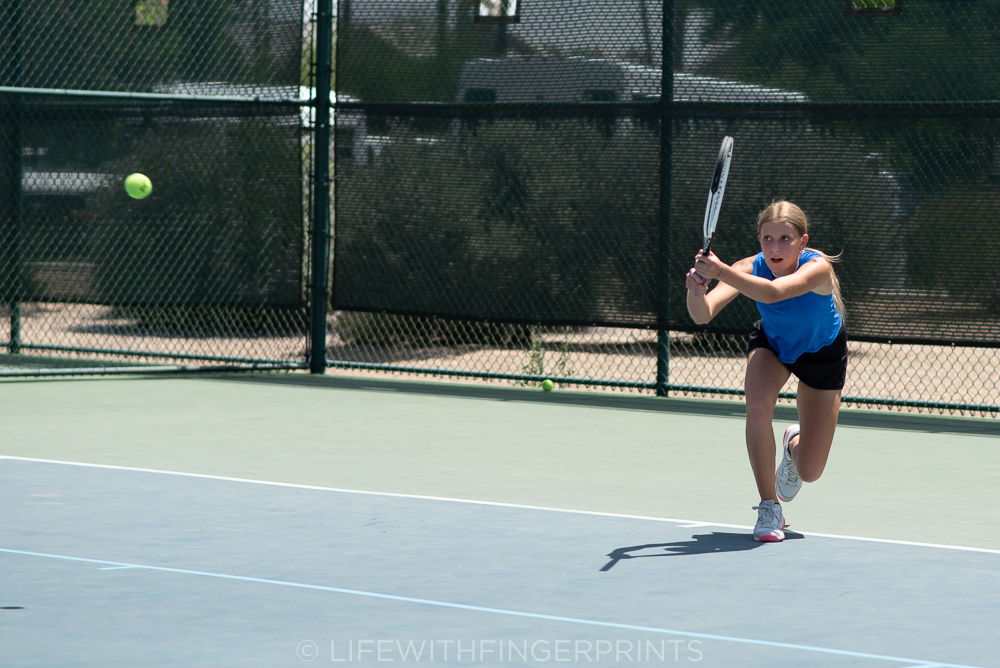 She played until she couldn't – injuring herself late in the season. She missed multiple matches and the city tournament and then came back almost a month later and competed in the state tournament and played better than ever.
She will admit that tennis is often a lonely sport. You live and die on your own merit. No teammates that can carry you even for a minute and that can be discouraging. She's trained as a singles player and although she'll continue in singles, she's looking forward to improving her doubles game over the next year and enjoying the game with a teammate – her favorite teammate!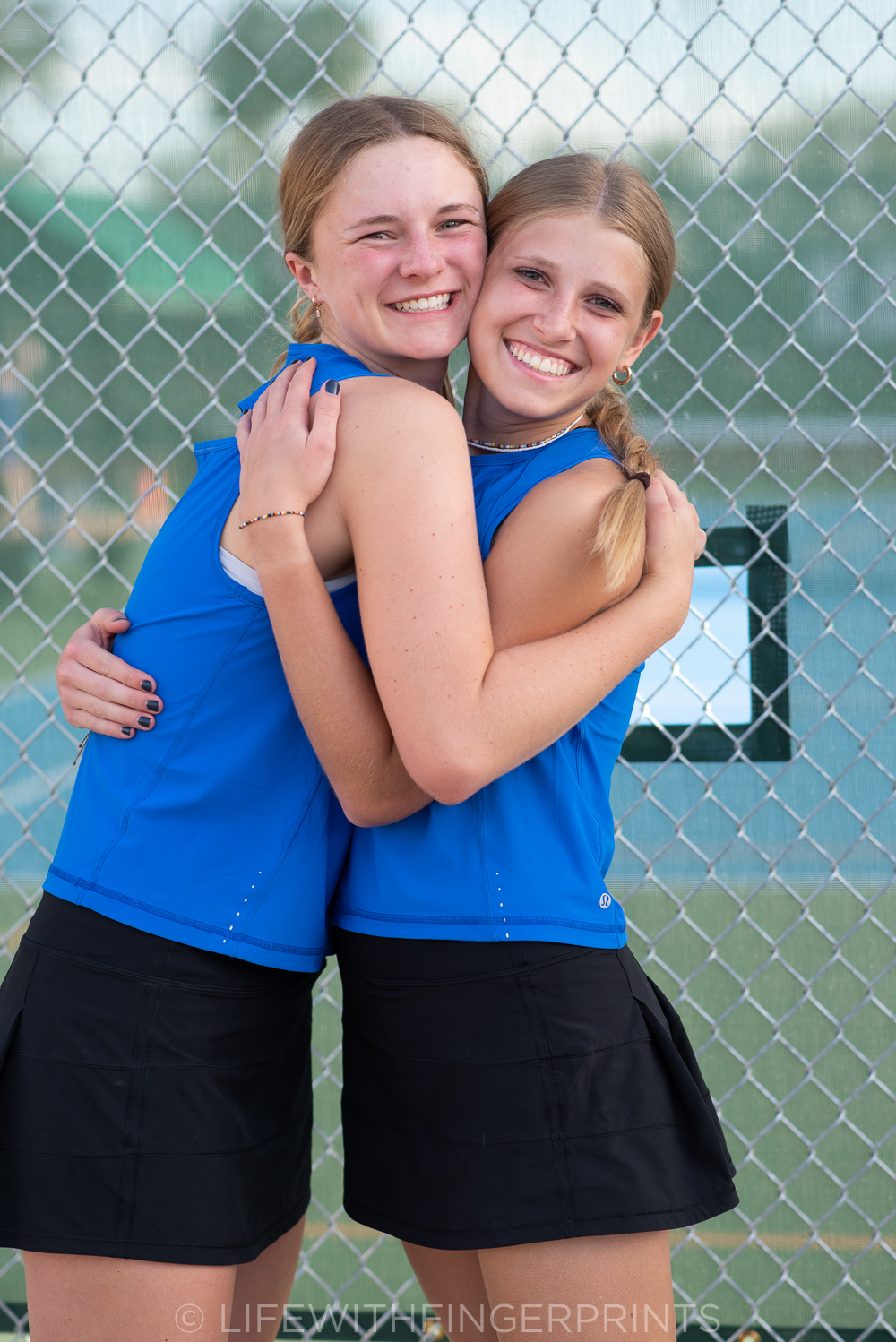 She is sad to see the seniors go. She started training with twin sisters years ago and she's enjoyed having them at practice every week. They kept things fun and entertaining and they were so great to Hallie even though she was two years younger. Hallie went to the first practice last week without them and she wasn't a fan – she's going to have to reach outside her comfort zone and befriend someone just like they did to her years ago.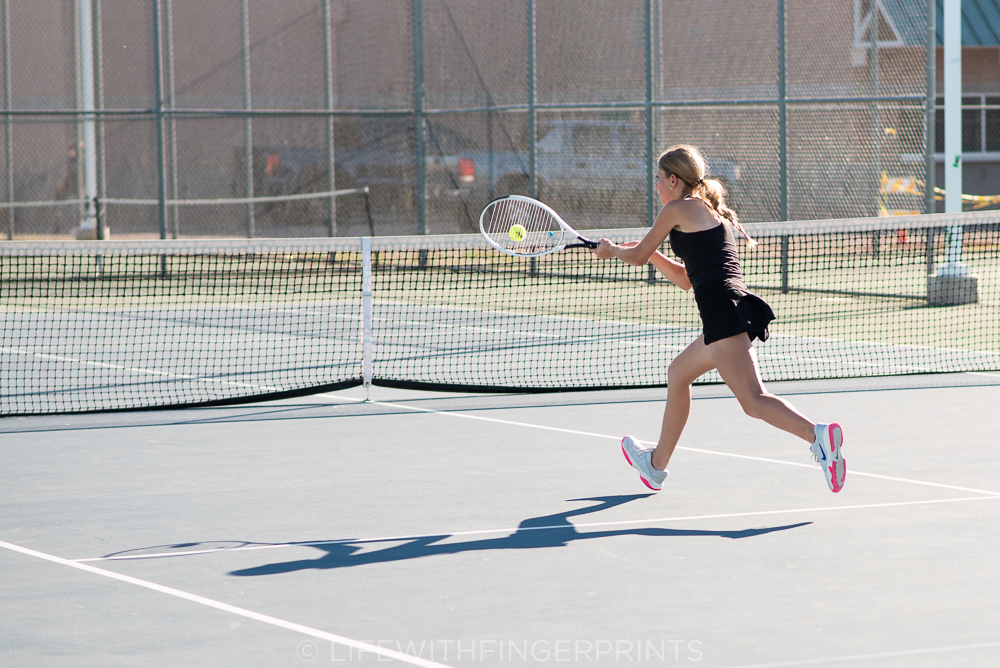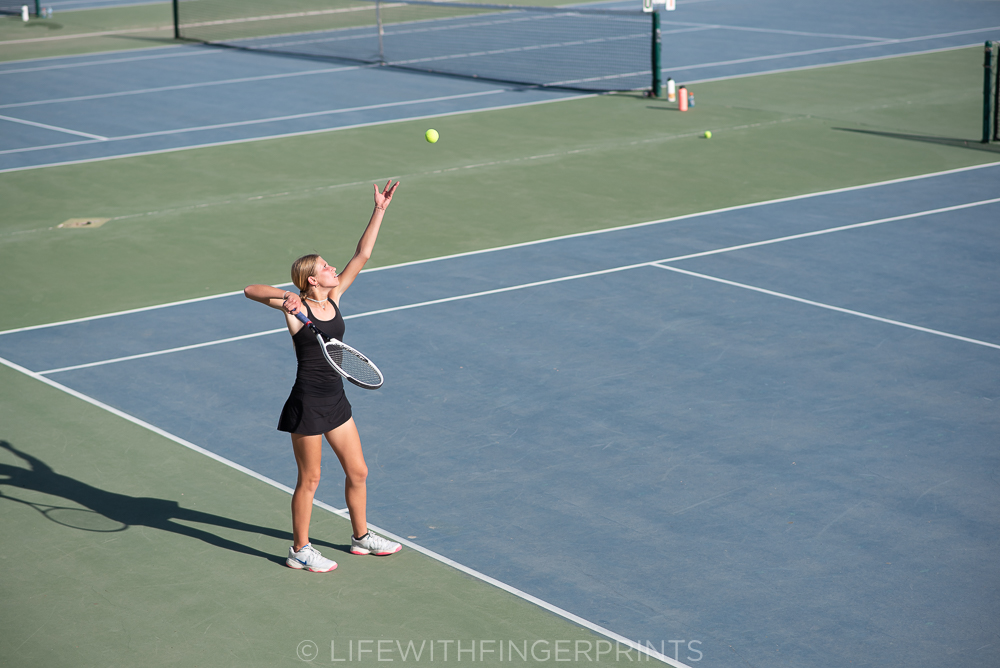 We had such a great time supporting her this season – some weeks we found ourselves sitting at matches three days a week and I didn't complain one time! 🙂 Just enjoying my happy place from the sidelines.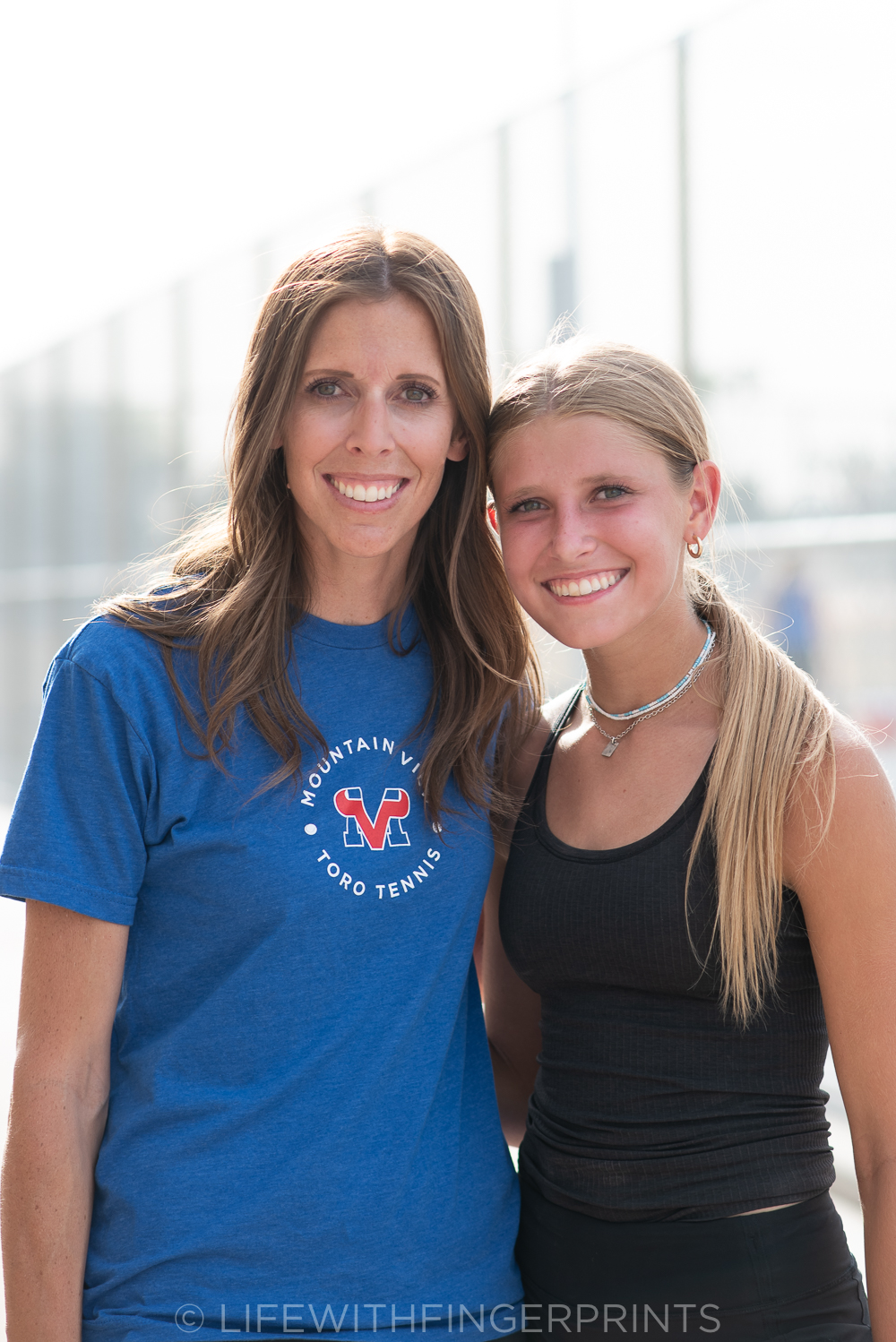 We like to remind her that although the outfits are cute – the tan lines are not! 🙂