Steve and I were fortunate to spend last week at our church girls' camp. Steve and I needed to attend and Hallie was attending as a youth leader so Steve's parents kept the boys with them for a few days which we were so grateful for.
I attended girl's camp when I was younger, so going back as an adult I can see some things haven't changed and yet in other ways it's improved so much. Oddly enough, as a girl, I wasn't a fan of the singing and camp chants – as an adult, I'm still not a fan! 🙂 And how in the world have camp chants not been updated in 20+ years?!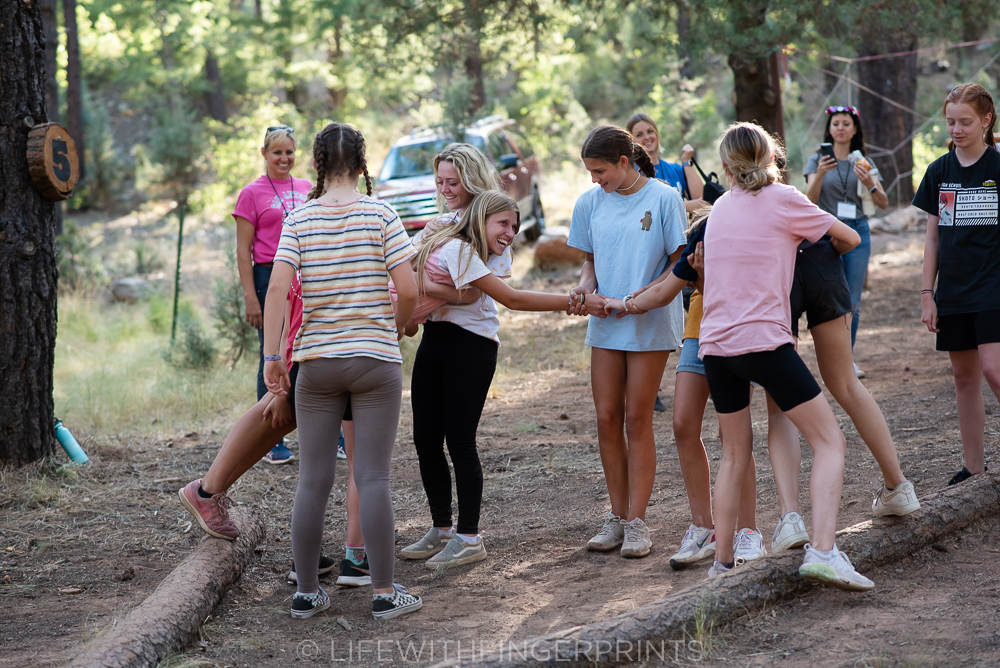 One improvement since my youth days at girl's camp is no required certification, ie astronomy, making fire, learning knots, etc. Instead, they had activities like lip sync battles, team building challenges, rapelling, and spiritual based learning. They use the oldest girls (16-17 year-olds) to lead, teach and interact with they younger campers and Hallie really grew with this responsibility. She was nervous to be over young campers she didn't know and she ended up loving each and every one of them.
For being at the same camp, we didn't talk to her nearly as much as you would think, but I enjoyed watching her, from a distance, thrive in her environment. She really has such a special light and she shines bright.
One of the highlights as her mom was watching their lip sync battle with her young campers. They had a fun choreographed dance and they all performed it so well. It was at camp that I realized Hallie can dance. I've never seen her dance. She's never been in a dance class. And yet she loves the dances at the school. I now know why – girls got moves. I can see why she loves dances – unlike her mother – she participates and its way more fun when you can actually dance.
Girls camp was a place for growth for so many the girls in attendance – whether they were fighting home sickness or working to make new friends, they grew. So many, including Hallie, Steve and myself, were pushed outside of their comfort zone just enough to grow and it was so rewarding.