Before Hallie and Hunter attended BYU sports camp this summer, they attended a local tennis camp at ASU. I don't play tennis (yet) but I'm a huge fan of my kids learning tennis. Like golf, its a sport you play long after you're done with high school. (Unlike Steve's super awesome skillset of pole vaulting which oddly enough has never been used since his state high school tournament!)
So although Hunter is all in for soccer, we're still pushing him to learn how to play tennis to some degree. Even the younger kids are on the court with racquets.
And if they learn tennis – they can easily transition to pickleball and they'll be able to play into their 80's. 🙂
The problem with a tennis camp in Arizona in the summer is it's so hot. These kids baked out in the sun for a full week and yet they showed up every day and got better.
Hallie even won a special award at the camp and a fancy new bag.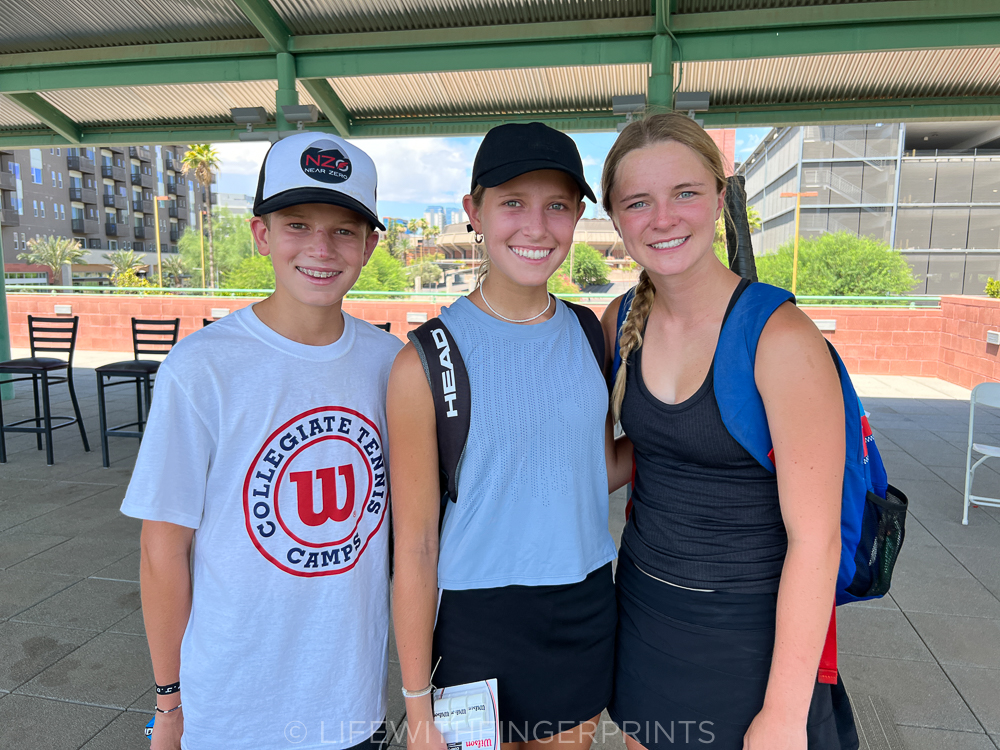 I got a glimpse of what it's like to have Hallie take Hunter to his activities and it felt so good. If only Hallie was interested in playing soccer.