Every summer, my family tries to gather – often times our one time to see each other each year. In the past, we've found a VRBO somewhere in Idaho or Utah and we've gathered there. One year it was camping. Wherever it may be, we gather and we have fun together.
This year was a little different. For one reason or another, the planning of this summer was a little difficult – with every family having some summer commitments that were tough to work around. I think we had all come to the conclusion that we may not have the chance to gather like we typically do. But my mom was persistent – thank heavens – and determined if nothing else, we could gather locally (to my parents and brothers) and do a little staycation. We were missing two of my nieces for most of the time, but they joined us on the last evening together.
Visiting new places every year has been fun, but the truth is, it doesn't quite matter where we are, we just have a really good time together. My brother's house (with the pond) was the main gathering place and where most of us stayed. The pond provided endless entertainment – including watermelon ball. A made up game involving a full size watermelon that had everyone laughing as they tried to secretly pass the watermelon under the water to each other.
My sister-in-laws came up with all sorts of fun minute-to-win-it games for the kids.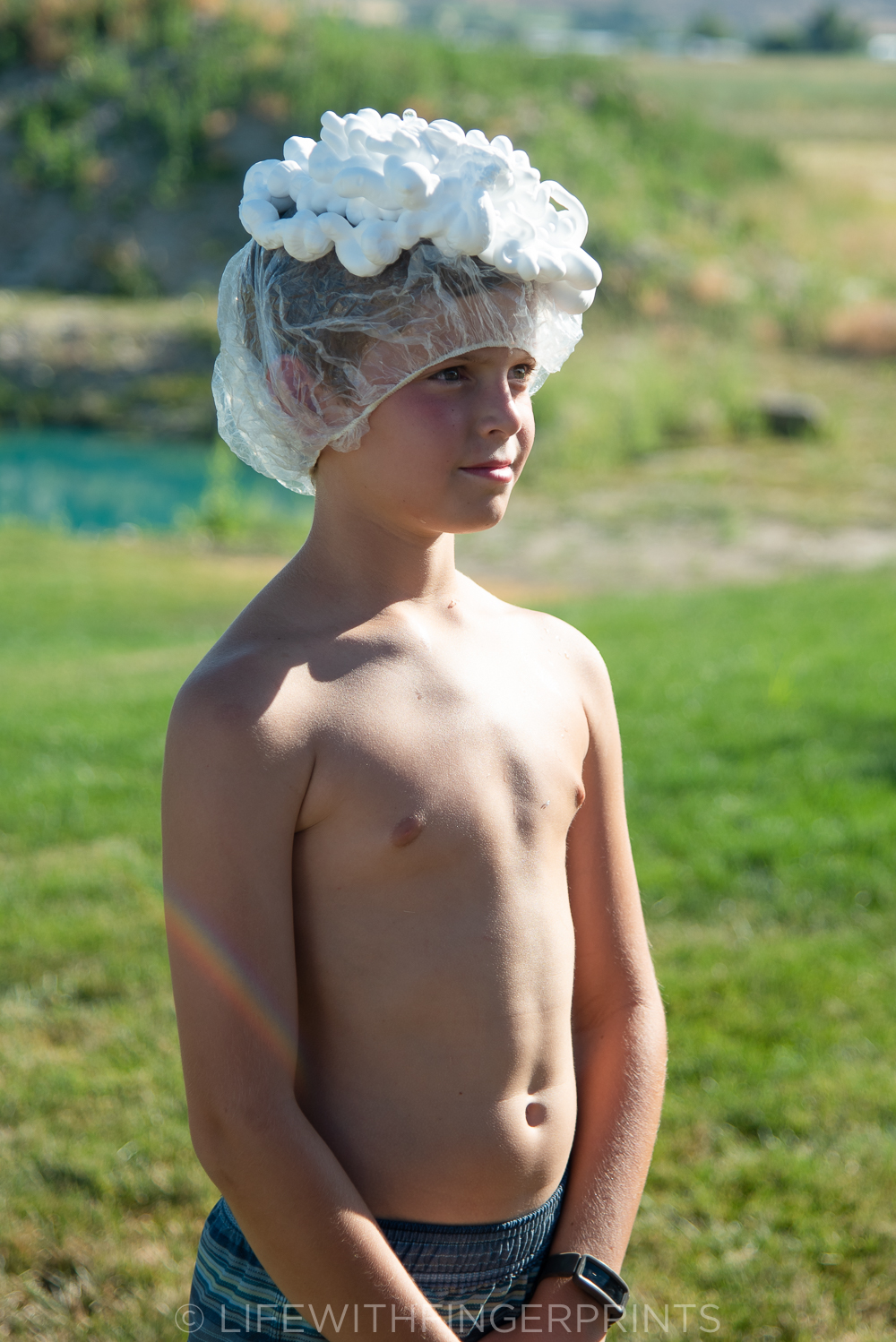 My dad gathered the grandkids for a fire starting competition, which ended up being more like a fire starting tutorial. Bennett loves Survivor with all his heart and thought starting a fire with flint would be much easier – unfortunately, it is an art that must be learned. And now all of my kids have learned to do it!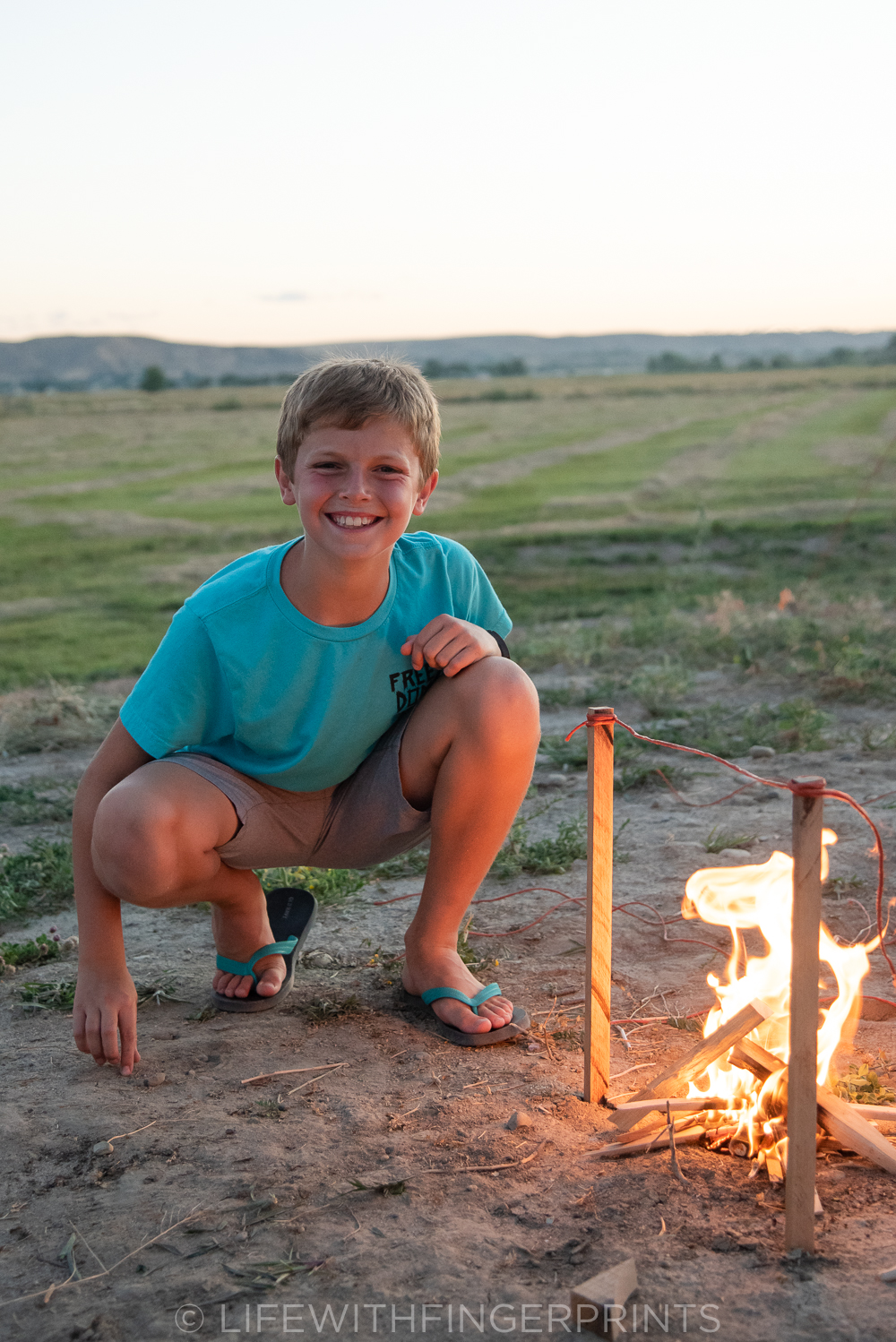 We floated the river – which is an activity my family does every summer – and always a favorite.
We had an adult only dinner (my dad's brother and wife also joined us). It's nice that we have kids old enough to watch all the younger kids in order to make this work.
We spent a day at Eagle Island in Boise; a fun state park that keeps everyone entertained for hours. We got there early enough to snag the perfect shady spot and we didn't move.
We had a slack line (this got far more use than I ever thought it would), spikeball, cornhole and several other lawn games. The kids played in the water and made up all sorts of games to entertain themselves for hours. I think everyone had very little expectations for this day and it turned out to be so fun.
We celebrated my dad's birthday together (more on that later) but we managed to snag a picture prior to getting hot and sweaty while playing frisbee dodgeball. Just missing my two nieces.
We went to church together to hear my brother speak and then it was time to say goodbye. Our family gathering and the Idaho portion of our summer vacation had come to an end. I quickly snapped some pictures as we were saying our goodbyes. We typically do family pictures every summer but because this wasn't a "real" family reunion we overlooked it. These are better than nothing!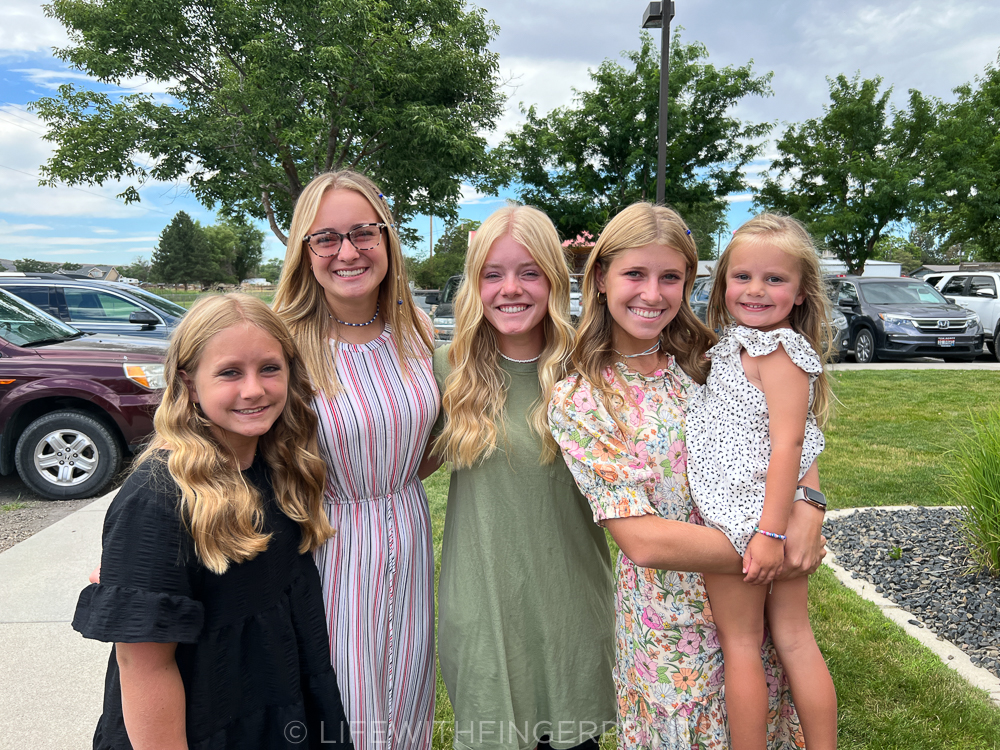 We piled into the car with some really sad and emotional kids. Summers are always so fun, and they love the time they spend with cousins and my parents and closing that chapter each summer is never easy. We never intended to plan a staycation this summer as a reunion, but with a few unforseen issues/injuries/commitments, it ended up being the perfect solution for our gathering. Like I mentioned before – the location doesn't matter – we enjoy being together wherever we end up!